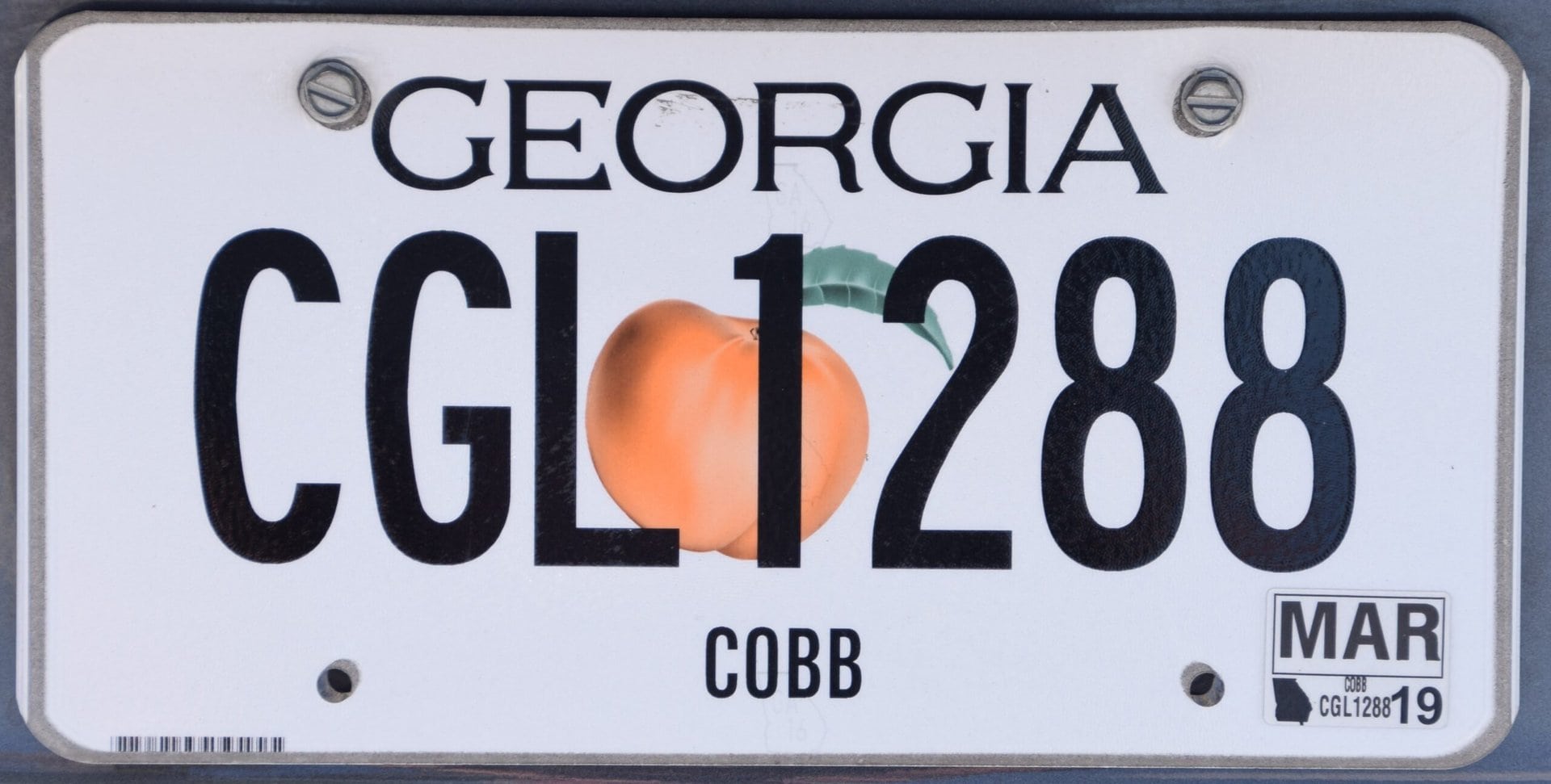 How To Get Rid Of Old License Plates In Georgia
There are plenty of ways to get rid of an old car in Georgia but there are only a few ways to get rid of your old license plates. Here's what you can do with your old license plates in Georgia.
1.) Mail Or Drop Off Your Old Georgia License Plates At Your Local DMV
For the most part, it is not required to return your license plates in the state of Georgia. If you'd like to return your license plates, go to the DMV in person.
Mailing is also an option, just make sure to send it to the proper DMV licensing office.
If you just registered your car, see if you can just leave the old plates with the DMV clerk.
2.) Sell Your Plates Online On A Marketplace
Your Georgia license plate might be a collectors edition. All kinds of vintage, custom and other different plates can be highly valued.
Internet marketplace hubs like eBay, craigslist, or Facebook Marketplace are great places to find the value of your plates and sell them with ease.
Walk into a consignment shop or a second hand stop for a physical interaction for a sale.
3.) Recycle Your Georgia Plates
4.) Other Options? Try Upcycling Your Georgia
Upcycling is an easy way to reuse your own materials to make a practical and artistic item. Pinterest has hundreds of projects that you can make from your old Georgia license plates.
Birdhouses, sculptures, wall decorations, and even book bindings are great places to start your license plate art projects.
Be careful not to cut yourself on the sharp metal pieces.
How Do I Donate My Old Car In Georgia?
Donating a car in Georgia? Wheels For Wishes is a car donation charity that benefits Make-A-Wish kids from Atlanta to Augusta.
Here's how you can donate a car in Georgia:
First, visit our car donation form or give us a call at 1-855-278-9474 to start your easy car donation.
You'll receive a call to schedule your free towing pick up.
Your tax deductible receipt will arrive in a few weeks.
We can help you through almost any Georgia title problem you might have, even if you need to get a new title.
Choose A Different State
Here's how you can get rid of license plates in a different state:
Alama : Alaska : Arizona : Arkansas : California : Colorado : Connecticut : Delaware : District of Columbia : Florida : Georgia : Hawaii : Idaho : Illinois : Indiana : Iowa : Kansas : Kentucky : Louisiana : Maine : Maryland : Massachusetts : Michigan : Minnesota : Mississippi : Missouri : Montana : Nebraska : Nevada : New Hampshire : New Jersey : New Mexico : New York : North Carolina : North Dakota : Ohio : Oklahoma : Oregon : Pennsylvania : Rhode Island : South Carolina : South Dakota : Tennessee : Texas : Utah : Vermont : Virginia : Washington : West Virginia : Wisconsin : Wyoming : Washington D.C.