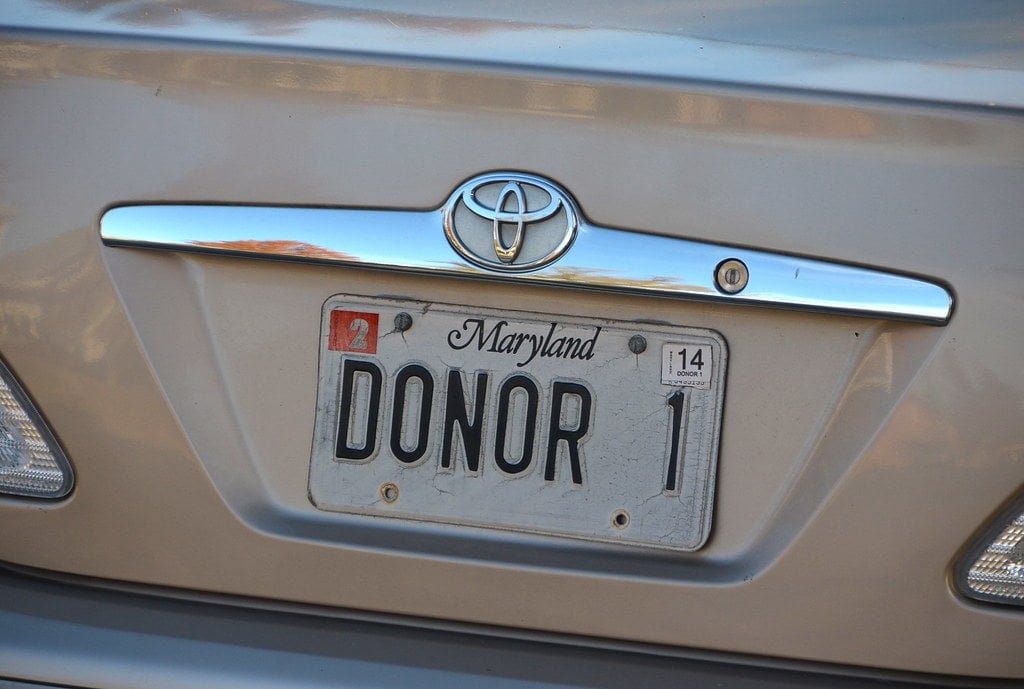 How To Surrender Your License Plates In Maryland
In Maryland there is only one option when getting rid of license plates, you must surrender and return them to the DMV.
Whether you are getting rid of your old car in Maryland or just transferring ownership, you will need to surrender and return your plates to the DMV before your insurance expires to avoid penalties.
1.) Surrender Your Plates With The Maryland DMV
In Maryland you'll need to surrender AND return your plates accordingly:
Make your Maryland plates unusable by bending them, removing and destroying the stickers.
Surrender them in person to your local Maryland DMV drop box.
Surrender them by mail to the DMV at: 6601 Ritchie Highway N.E., Glen Burnie, MD 21062
Donate Your Old Car In Maryland
Donate a car in Maryland to Wheels For Wishes car donation program, benefiting Make-A-Wish kids in the Mid-Atlantic area!
Go to our online car donation form or give us a call at 1-855-278-9474 to start your car donation.
Within 24 hours of the next business day, we'll give you a call to set up your free towing.
Wait for your tax deductible receipt in the mail.
Helping Make-A-Wish children is as easy as the click of a button!
If you have a Maryland title problem we can help almost anyone get a new title.
Choose A Different State
Here's how you can get rid of license plates in a different state:
Alabama : Alaska : Arizona : Arkansas : California : Colorado : Connecticut : Delaware : District of Columbia : Florida : Georgia : Hawaii : Idaho : Illinois : Indiana : Iowa : Kansas : Kentucky : Louisiana : Maine : Maryland : Massachusetts : Michigan : Minnesota : Mississippi : Missouri : Montana : Nebraska : Nevada : New Hampshire : New Jersey : New Mexico : New York : North Carolina : North Dakota : Ohio : Oklahoma : Oregon : Pennsylvania : Rhode Island : South Carolina : South Dakota : Tennessee : Texas : Utah : Vermont : Virginia : Washington : West Virginia : Wisconsin : Wyoming : Washington D.C.