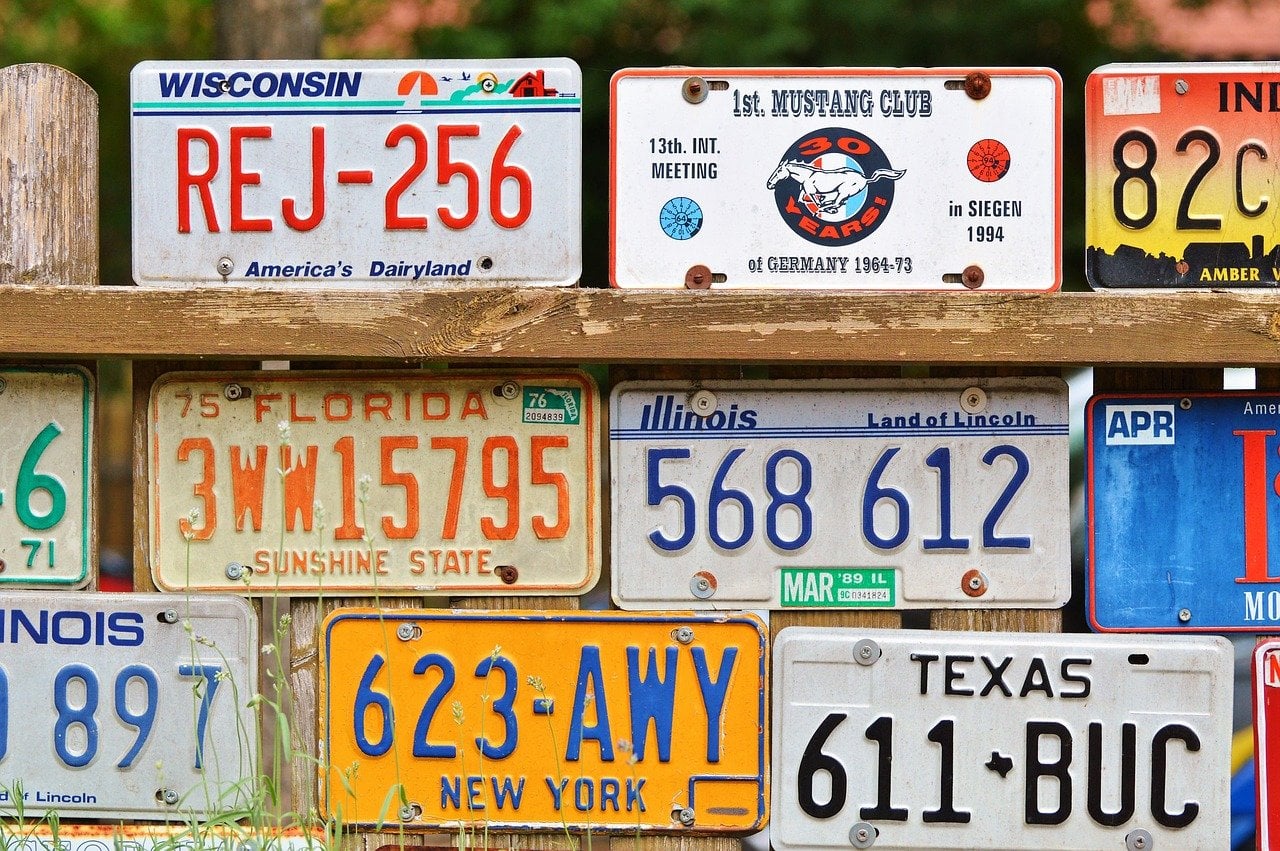 What To Do With Old License Plates | By State
Wondering what to do with your old license plate? From returning them to the DMV to making a birdhouse, here are a few things you can do with your old license plates:
Choose A State
Click a link below to see what to do with old license plates in your state (more states coming soon):
Alabama : Alaska : Arizona : Arkansas : California : Colorado : Connecticut : Delaware : District of Columbia : Florida : Georgia : Hawaii : Idaho : Illinois : Indiana : Iowa : Kansas : Kentucky : Louisiana : Maine : Maryland : Massachusetts : Michigan : Minnesota : Mississippi : Missouri : Montana : Nebraska : Nevada : New Hampshire : New Jersey : New Mexico : New York : North Carolina : North Dakota : Ohio : Oklahoma : Oregon : Pennsylvania : Rhode Island : South Carolina : South Dakota : Tennessee : Texas : Utah : Vermont : Virginia : Washington : West Virginia : Wisconsin : Wyoming : Washington D.C.
1.) You can send your old plates back to the dMV
States vary on what you need to do with your old license plates. You may need to surrender your plates or give them back to the DMV if you are no longer registering them.
2.) Try selling your plates online
You could have some valuable license plates, especially if they are vintage or collector's editions.
You can find out how much your old plates are worth on websites like eBay, craigslist, or Facebook Marketplace.
Visit a consignment shop if you'd like someone else to sell your plates.
3.) Recycle Your Plates at a recycling center
Wondering how to dispose of license plates? Here's how you can do that:
Contact your curbside recycling to see if they accept license plates.
Most metal recycling centers will accept aluminum license plates. Make sure you chop up your license plates and remove any tags or screws.
See here how you can recycle other car parts.
4.) Craft Something New Out Of Your Old License Plates
When cutting up your license plate, watch out for sharp edges!
Try upcycling and create something amazing with your old license plates.
Pinterest has plenty of ideas like art pieces, birdhouses, and even journals are just a few things you can make with old license plates.
Getting Rid Of An Old Car? Here's where to get started:
If you have an old vehicle attached to those old license plates, consider donating it to benefit Make-A-Wish children!
Get free towing, a tax deduction, and all the hassle taken out of getting rid of your car. Here's how you can get started:
Go to our online car donation form or give us a call at 1-855-278-9474 to start your car donation.
Within 24 hours of the next business day, we'll give you a call to set up your free towing
Wait for your tax deductible receipt in the mail.
Helping Make-A-Wish children is as easy as the click of a button!