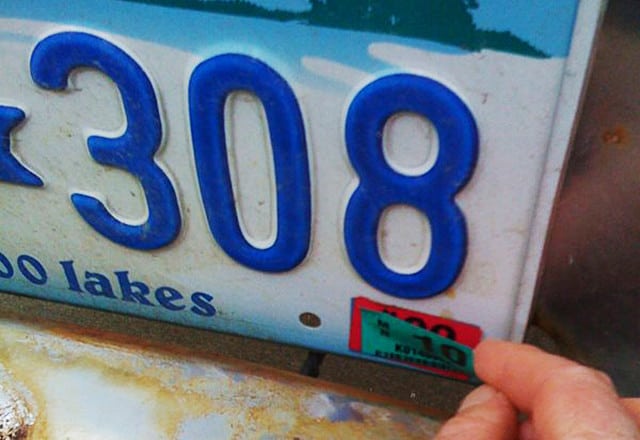 How To Register A Car
Each state has a different way of registering vehicles. Here is the easiest way to register a vehicle in your state of residency in this step by step guide.
How Do I Register My Car?
Each state has a different way of registering vehicles. Here is what a car registration looks like in most of the U.S.
Here is the easiest way to register your vehicle, step by step:
1. Prove that you own the vehicle by providing a title
You must show that you are the owner of the vehicle before you will be able to register your vehicle with the state. This is done by having the title in your name or transferring the title to your name after acquiring the vehicle. A bill of sale is one of the easier methods of record keeping for the DMV, make sure you bring enough documentation to prove that you now own the vehicle to make the registration process easier.
2. Insure your new vehicle
Choose the carrier and coverage that you want to insure your vehicle before you register. Progressive, Geico, State Farm, American Family Insurance, Allstate are car insurance providers just to name a few. The coverage of your vehicle can be everything from liability, to personal injury, to even the body of your vehicle. You can also choose to opt out of most insurance coverage for a cheaper monthly rate.
3. Provide these documents
You can register online in some states but you can always go to the physical DMV closest to you in your state. Here is what you will need to register a car:
For first time registration, you will typically need these items:

Your state's identification card or driver's license
Your insurance information for the state the vehicle will be driven
A sales tax payment
Your vehicle's title
Documents stating that your vehicle has passes emissions regulations and a safety inspection
The car's registration application

Renewing your car's registration? You'll typically need these items:

Your Vehicle Identification Number (VIN)
Driver's license number
Proof of insurance
License plate number
Proof that your vehicle was registered previously (registration card)
4. Fill out your state's car registration form
The last step is filling out the registration form. You will need your VIN, your license plate number, and your driver's license number.
You will typically have to provide the accident history of the vehicle or any tune-ups the vehicle has had that effect the driving of the car.
Registration fees can range from $20-$200 depending on your car's specifications and what state you are registering in.
Make Sure You Are In Good Standing At The DMV
Any title action requires that the vehicle's registration must not have any unpaid fees or taxes. Make sure that you don't have any:
In order to complete any title process, registration must be in good standing. The most common reasons why a registration would not be in good standing are:
Parking tickets
Toll violations
Unpaid vehicle taxes
Does My Car Registration Expire?
Depending on the state, you will need to register your car every 12 months based on the new year or the vehicle owner's birthday. In South Carolina and Vermont, you will need to register your vehicle every two years.
Sources: