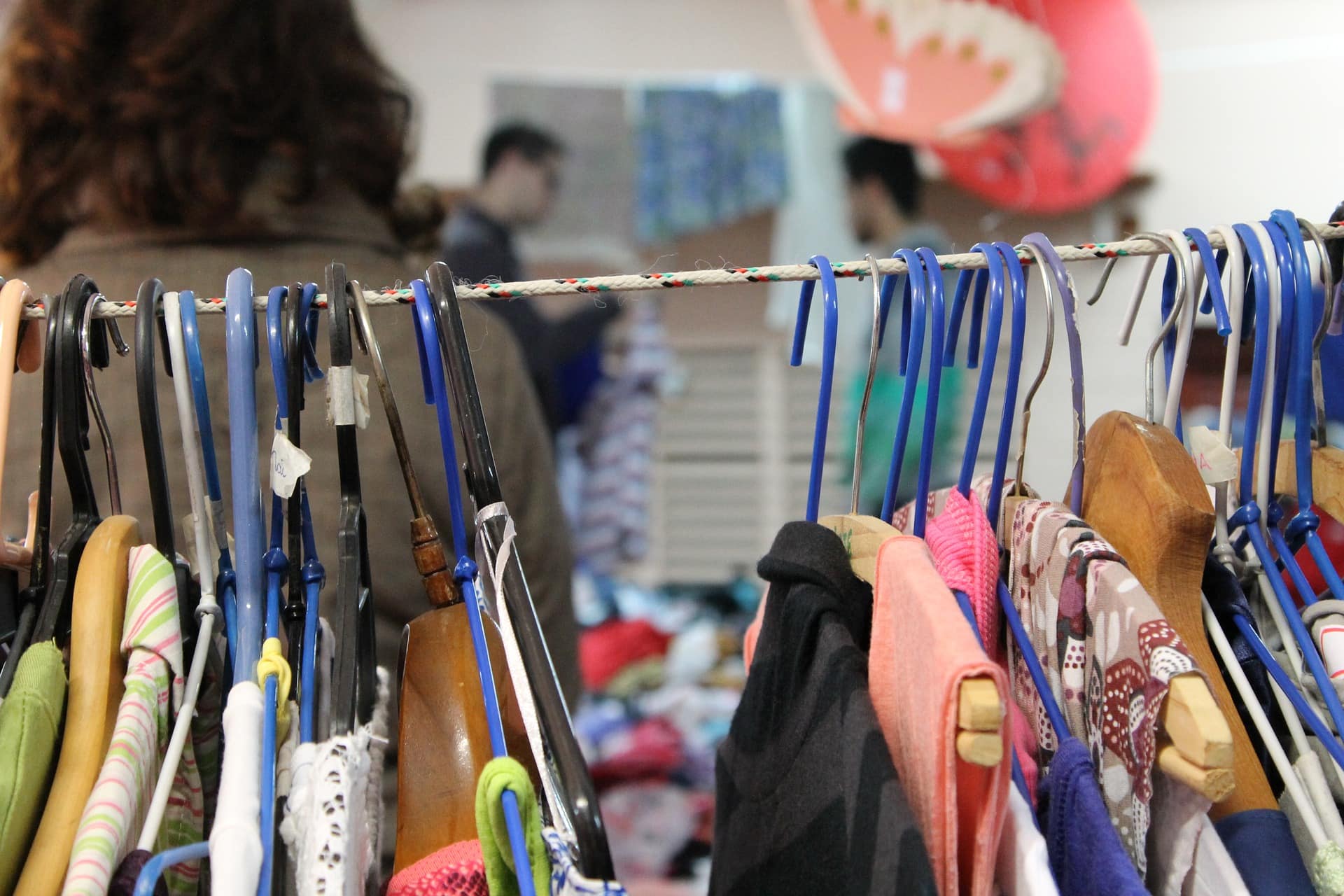 How Consignment Works | A Beginners Guide
Start saving your money when shopping for clothes, household items, furniture, and more by buying from consignment stores. You can even sell your car on consignment! Consignment is more than just a second hand shopping experience. Whether you're in Atlanta or Omaha, here is everything you need to know about consignment.
What Is Consignment?
Consignment is when a business will sell something that someone else owns. Here's how consignment works:
The wholesaler (consigner) will bring a product to a shop. It can be clothing, furniture, or almost any household item. The consigner will keep ownership until the product has been sold by the retailer.
The retailer (consignee) will agree to sell the item for a fee at their store.
If the goods are sold by the retailer, they will pay you the fair price percentage of how much it sold.
For example, you bring a t-shirt to a local consignment shop. The consignment shop sells your shirt for $30. The consignee (the shop) takes their 40%. You receive $18 for the t-shirt. If the goods do not sell, the product is typically discounted. If the product still doesn't sell, the goods are returned to the owner at little or no charge.
When it comes to consignment operations there are typically two styles:
Brick and mortar physical locations.
Pop-up consignment sales.
What Are Physical Consignment Shops?
Most consignment shops are a local small business. Each one with their own set up consignment rules.
How does it work for the wholesaler (you)?
Shops will hold onto your items for month cycles, discounting them in increments if they do not sell. Eventually you will have to pick up your items if they do not sell. Commission for stores like these can be between 20-60% known as a fair price percentage. Depending on the store, you can even receive more money back if you choose in-store credit.
When should you consign?
Consignment can be great if you have items that are high in demand or high in quality. For goods of lesser quality, it can be harder to sell your items and even more difficult to gain a profit. If you still want cash for your clothes and/or furniture, you can consider other options below before donating your clothes or donating your furniture.
What Are Pop-Up Consignment Sales?
Consignment sales happen all the time and all over the place. Hundreds can gather in a flea market style frenzy to buy items at pop-up consignment sales.
How does it work for the wholesaler (you)?
After paying a small entry fee ($10-$20), you can typically make 40-60% back from all of your items at a consignment sale. All you have to do is drop off your items in accordance to the sale's online description.
When should you consign?
Although consignment sales have a faster return rate than consignment shops, there is also much more competition.
You should bring high value items OR have a large selection of items if you would like to consign at a pop-up consignment sale.
What Are The Other Types Second-Hand Shops?
Here are all the other three categories of second-hand businesses:
Classified Listings
Pawn Shops
Thrift Stores
The differences between the four types are when you are paid, whether or not someone is selling it for you, and when you stop owning the item.
1. Classified Listings
If you're looking to sell your items without a middle-man, you'll want to use a classified listing. There are fees to place an add in a local newspaper or magazine but most online marketplaces allow you to post a listing for free!
Here are some online marketplaces to list your products:
Beware of scam listings and scam buyers on free marketplace listing sites. Without entry fees or consignment percentages, there is room for spam listings.
How does it work for the wholesaler (you)?
With classified listings, all of the selling responsibility falls on you. You can use this to your advantage and set the prices to what you think is fair. You can also list your product an unlimited amount of times to see where you are getting demand for your used goods.
Buyers on free marketplaces may be more inconsistent than consigning, pawning, or thrifting your product. You may have to put in the work when it comes to time and effort of selling your goods.
When should you list it in the classifieds?
Online marketplaces can be a great way to sell more obscure items like selling your used appliances.
If you know the value of your used goods, the classifieds may be right for you. You won't have to share the profits or compete with other products in the store. With you as the salesperson, the sale depends mostly on how well you know your products and how well you know the marketplace.
2. Pawn Shops
The benefit of pawn shops is immediate compensation for your items. These business typically give you much less for your goods upfront as you relinquish your ownership of the items.
How does it work for the wholesaler (you)?
At pawn shops, you bring your items in and get paid the amount that the pawn shop thinks is fair after evaluation. They may not take your goods at all.
Once you sell your items to the pawn shop, they no longer belong to you.
Typically a pawn shop will take half of what the product is worth and pay you for the other half when accepting the items. You get paid less than most re-sale options but the pawn shop incurs all of the risk by taking over ownership of your goods.
When should you pawn?
If you don't want to donate your things to a thrift store or wait for a consignment shop or an online marketplace to sell your items then a pawn shop is the right place for you.
For immediate payment, pawn shops are the way to go when selling your used items.
3. Thrift Stores
Most thrift stores operate from donations. The benefit of thrift stores is:
They take almost any donation up front.
They will give you a receipt for your donations that you can use on your taxes.
How does it work for the wholesaler (you)?
All you have to do is drop off your things and collect a tax-deductible receipt that is an estimate of how much your items are worth. You get the joy of donating to charity and a tax deduction as a result.
You drop of your donations at the store (although some offer a pickup service), and they'll give you a tax-deductible receipt based on the estimated value of your items. You feel good about yourself while increasing your tax deductions, and they place your items on their shelves.
When should you thrift?
If you aren't having any luck selling your things, donation is the next best step. Thrift stores will typically take anything that isn't extremely heavy.
Thrifting can be a lot easier and just as cost effective. You'll just have to wait until tax time to see the benefits.
Donating a car to charity can be a very good decision as the value of a car is typically more than donating a household item.
If you have reached the end of this list and there is still no good option for your used goods, consider Recycling or Upcycling your items.
Can't Consign? Try Donating!
Car donation receipts can give you a nice tax deduction. If you have an unused car, try donating it to benefit the kids of Make-A-Wish.
The proceeds from your car donations help Make-A-Wish kids get their wish experiences granted! Wheels For Wishes will take almost any car from almost anywhere in the U.S. with free towing.
Here's how to donate a car to benefit Make-A-Wish children:
Fill out this online car donation form or give us a call at 1-855-278-9474 to start the vehicle donation process.
We'll contact you within 24 hours to set up your free towing pick up.
Last but not least, we'll pick up your vehicle and mail you a receipt to be used on your taxes.
Thrift a car to help Make-A-Wish kids. It's just one click away!
2. https://www.tradegecko.com/inventory-management/consignment