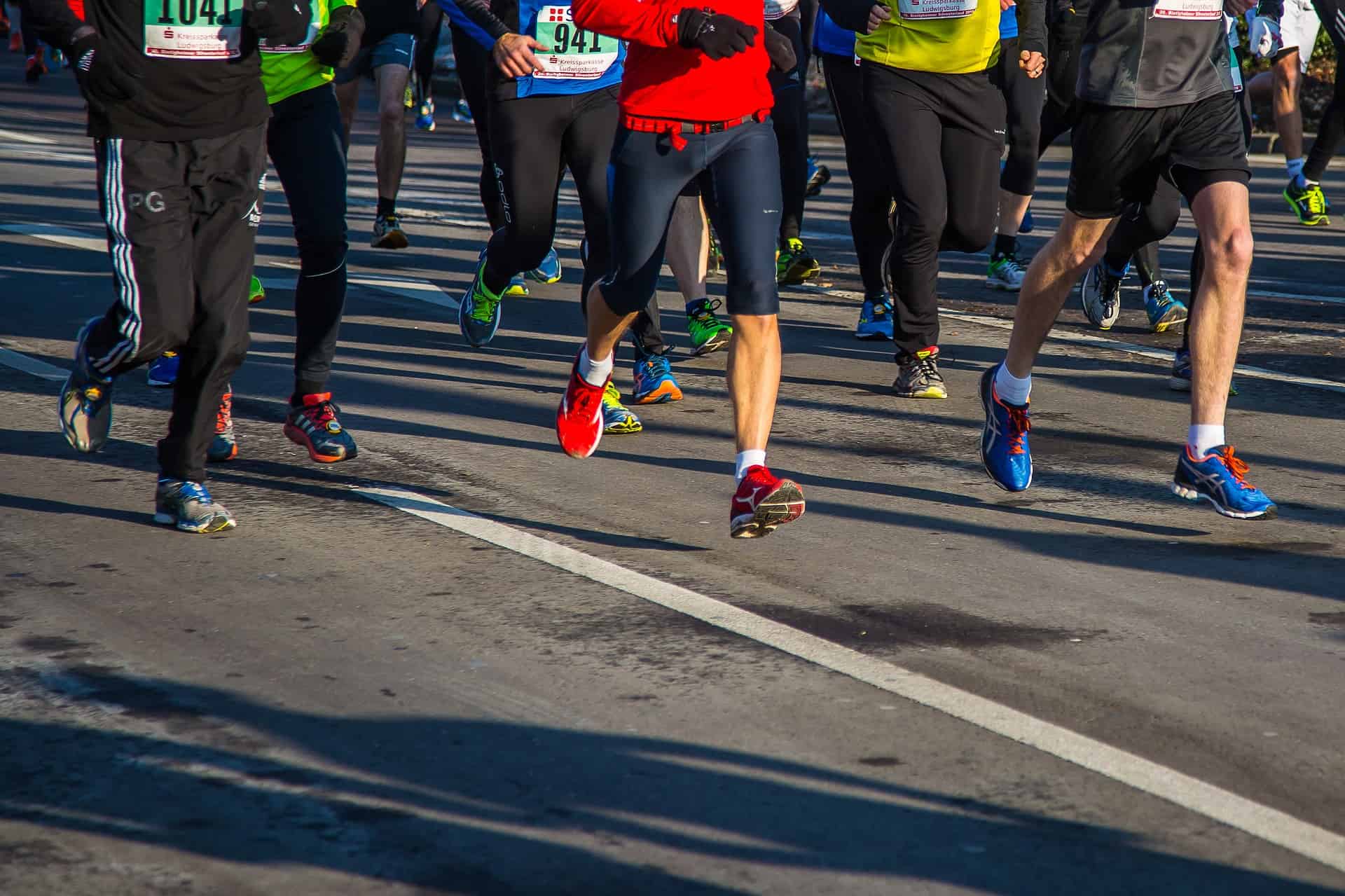 Support Make-A-Wish Kids At The New York City Marathon
The 2019 TCS New York City Marathon is the word's most popular and biggest marathon. You can represent Make-A-Wish, and help grant wishes for children in Manhattan, Brooklyn, Queens, Staten Island, The Bronx and throughout all of New York City, by raising $4,000. This 26.2 mile run gives participants an opportunity to perform an incredible physical feat on the largest stage in the world, all while raising money for a great, important cause like Make-A-Wish.
New York City Marathon Event Information
The 2019 TCS New York City Marathon takes place on Nov. 3. The first of the races starts at 8:30 a.m., and the first wave starts at 9:30. The fourth and final wave begins at 11:00 a.m. For more information on specific locations and times, visit the race website.
Benefits For Your Make-A-Wish Race Team
Raising your $4,000 to race comes with benefits for your team. You get a personal fundraising page and an online headquarters. The Make-A-Wish staff will help support you through your fundraising efforts. You also get a high quality racing singlet for the big day and Make-A-Wish swag. Most importantly, you get to help your community raise significant funds to support Make-A-Wish in their effort to provide life-changing wishes to children facing critical illness in your community!
Other Ways To Benefit Make-A-Wish
Running 26.2 miles for a marathon isn't for everyone, but you can still benefit kids in your community through Make-A-Wish. You can consider donating to a runner or a running team, or you can even donate money directly to Make-A-Wish.
The most excellent alternative to fundraising or donating money is car donation in NYC to Wheels For Wishes! You can make a huge impact and help make dreams come true in your community simply by having an unwanted car to donate. Wheels For Wishes is a nonprofit 501(c)(3) car donation organization benefiting Make-A-Wish. Your car donation comes to us, we get the most value out of the donation, and we donate the proceeds to help children facing critical illness through Make-A-Wish Metro New York.
Benefit Make-A-Wish Metro New York In Three Easy Steps
If you've decided car donation is the right option for you to benefit your community, Wheels For Wishes is here to make the process fast, convenient and easy for you. Plus, it comes with benefits to you.
First, call us at 1-855-278-9474 or fill out an online donation form.
Second, we will reach out to you after 24 hours of the next business day to set up your FREE tow away and pick up. We come to you anywhere in New York City, and we take almost all vehicles, running or not.
Third, we send you a 100 percent tax-deductible receipt. That's right, it really pays to donate! Any donation we receive before 11:59 p.m. on Dec. 31 counts for that tax year.
Donating your car to Wheels For Wishes benefits Make-A-Wish just like running the New York City Marathon! Whatever you are able to do to help makes a big difference in your community. Running, donating your car or both—Make-A-Wish kids will get to live their dreams with your generous donation.  
Free Towing From Anywhere In New York City