Your Vehicle Donation Benefits Roosevelt Island Kids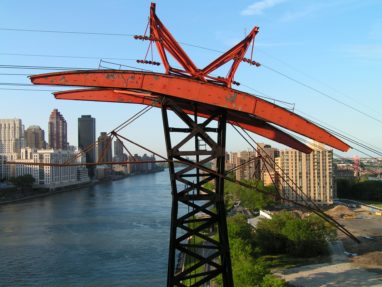 Donating your car to Wheels For Wishes can help critically ill children in The Roosevelt Island Neighborhood of Manhattan and all over NYC. Donating your car, truck, motorcycle, R.V., S.U.V., boat, or you're your motorhome helps children get the break from treatment that they deserve.
Wheels For Wishes turns proceeds from vehicle donations into funds for Make-A-Wish Foundation. Since 2010, Wheels For Wishes has provided over 8,000 wishes and we're not stopping there!
Roosevelt Island Kids Benefit From Your Car Donations!
Instead of sitting in traffic and searching for parking, try donating your car! There are plenty of great ways to get around in the Roosevelt Neighborhood and you'll be reducing your carbon footprint at the same time!
There are plenty of wishes to be given in the Metro New York area to children with critical illness and your vehicle can help provide those children with a NYC experience that can give them hope and the excitement to keep moving forward. A Roosevelt Island kid seeing a play on Broadway for the first time might just be that experience.
Not only is your vehicle donation going toward a good cause but your car donation is also 100% tax deductible! Wheels For Wishes is a registered 501(c)(3) charity with the IRS, which means you can trust us to be a legitimate non-profit car donation organization benefiting Make-A-Wish Metro New York.
You can provide a life changing experience for a child dealing with critical illness through a car donation to Wheels For Wishes! From the Roosevelt Island Lighthouse to the Empire State Building we will tow your car for free anywhere in NYC!
Donating Your Car Is Easy
Donating a car to Wheels For Wishes is easy, free, and a rewarding experience for you and you'll be helping a child dealing with critical illness.
We tow from anywhere you are in NYC 100% free!
We take cars, SUV's, trucks, boats, motorhomes, RV's and many more vehicles.
You'll receive the maximum possible amount for a charitable car donation tax deduction. Wheels for Wishes is a registered non-profit with the IRS as a 501(c)(3), which means that your vehicle donation is 100% tax deductible.
We'll schedule to tow your vehicle within 24 hours of the next business day after you contact us. Simply complete our fast donation form, and we'll do the rest! The process takes less than a minute!
Start your donation today to help children on Roosevelt Island, Carnagie Hill, The Upper West Side and all over NYC!