Donate Your Car In The Bronx To Help Local Kids
Donate Your Car In The Bronx, NY To Fund Make-A-Wish
The Wheels For Wishes car donation program benefits Make-A-Wish Metro New York and provides wishes for the children of the Bronx. We get you the most benefit for your car donation and we use those funds to help grant wishes to Bronx children with critical illnesses.
Can you imagine anything more fulfilling or heartwarming than knowing you have helped give such a beautiful gift to a child in one of your neighborhood from the South Bronx to Riverdale?
Donate Any Vehicle In The Bronx, NY!
If you don't have a car but have a motorcycle, RV, or other vehicle, we can accommodate you. Your auto donation to Wheels For Wishes is fast and 100% tax deductible.
Marble Hill
Eastchester
Pelham Parkway
Throgs Neck
Mott Haven
Zerega, and City Island.
Anywhere in New York City we tow you for free!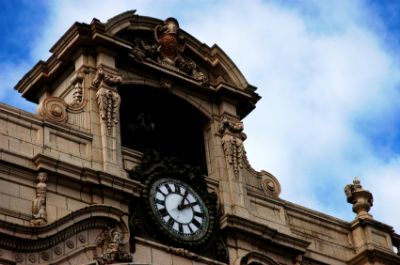 You Receive Great Benefits When You Donate Your Car
We will accept your cars, trucks, boats, motorcycles, SUVs, RVs, and motorhomes – even if they no longer run and have seen better days.
We set up your free towing within 24 hours of starting your donation.
We take care of all the paperwork for you.
We see to it that you receive the maximum possible charitable tax deduction for your vehicle donation to charity. We are an IRS registered 501(c)(3) organization, so your donation is 100% tax deductible.
Best of all, your car donation helps Make-A-Wish Metro New York fund wishes.
Don't Hesitate – It Takes Only A Matter Of Minutes!
Donation starts with a phone call 1-855-278-9474 or by filling out our online donation form.
We pick up and tow any vehicle you wish to donate – 100% for free in any of the five boroughs, even Staten Island.
We contact you within 24 hours of the next business day to schedule your pick-up.
In the amount of time you have spent reading this web page, you can finish the simple donation form and be on your way to making a Bronx child's life brighter and happier!
More often than not, selling your car is more trouble than it's worth. Between placing ads, meeting with buyers, and arguing over prices, getting rid of an unwanted car can be stressful. As an alternative, we take your vehicle off your hands quickly and easily. In addition, you can rest in the knowledge that your donation will help a Bronx child. In turn, you can also deduct your car donation from your taxes. It's a win-win for all concerned!
Donate your vehicle now, and grant a wish for a child in your own backyard!