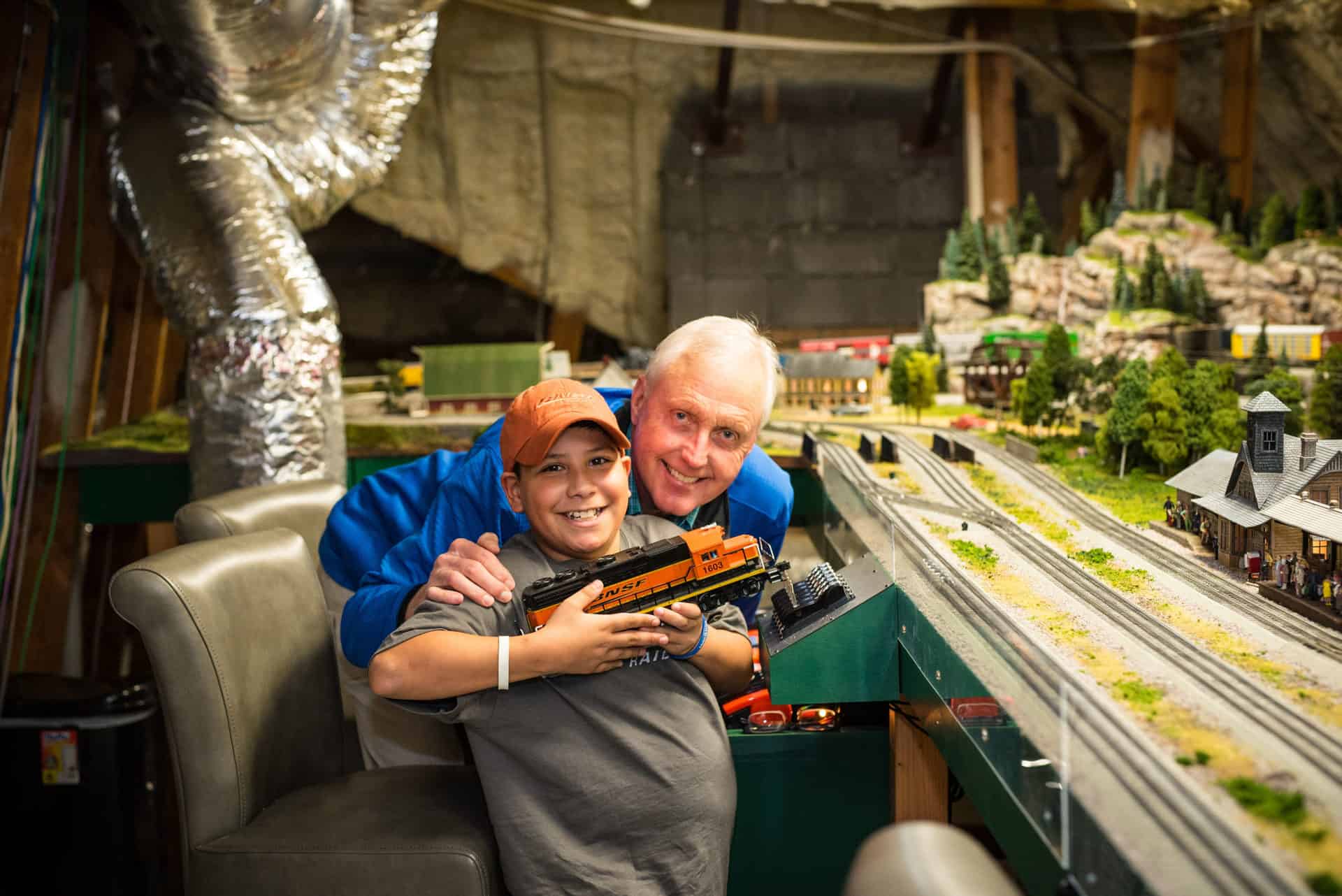 Children's Charities NYC
Choosing a charity in NYC 2023 can be a great opportunity to improve the lives of every child and family that needs help in the area. Whether it's volunteer opportunities in Brooklyn or providing support and education in East Harlem, there are plenty of ways to benefit children's charities in NYC. Here are a list of great New York City children's programs that can use your support.
1. Wheels For Wishes New York City
Don't waste time in New York City traffic any longer. Wheels For Wishes is a vehicle donation charity that benefits the kids of Make-A-Wish New York. Just one car donation can change the life of a child dealing with critical illness in NYC. Donate almost any vehicle with just the click of a button.
Call 1-855-278-9474 or fill out an online donation form.
We'll arrange your free towing pick up within 24 hours of the next business day.
When your vehicle donation is sold at auction we'll mail you your receipt. Hold on to that for next year's tax write off!
Phone Number: 1-888-737-5808
Location: 40 Wall St 28th floor, New York, NY 10005
If you are trying to sell your car without much success, donate it to Wheels For Wishes today! You will get a great tax deduction, Make-A-Wish will help make dreams come true and you will get around faster!
Free Towing From Anywhere In New York City
2. STOMP Out Bullying
STOMP Out Bullying is an ant-bullying group that works to prevent all types of bullying through great NYC educational programs.
Actively educating young people about cyberbullying, racism, homophobia, LGBTQIA+ discrimination, and violence in schools through on-line and in person programs. STOMP Out Bullying promotes civility, diversity, inclusion, equity and equality.
2,000 lives have been saved through the help-chat line.
15,000 schools have partnered with STOMP OUT.
6,000 lives saved and growing every day.
5 Million students have been helped through bullying scenarios.
Phone Number: 877-602-8559 (877 N0BULLY)
3. Fresh Youth Initiatives
The Fresh Youth Initiative is a North Manhattan charity that helps low-income immigrant and first-generation build secure futures, lead healthy lives, and do well in school.
Through this program 800 children and adults receive fresh and health focused groceries three times per month.
The Fresh Youth Initiative clinical team specializes in mental health and bereavement counseling, support and advisory groups, and crisis intervention to 600 students and counting.
Over 600 families are now being helped with unemployment, housing, and legal assistance.
Phone Number: 212-781-1113
Location: 505 W 171st Street New York, NY 10032
4. Girls Write Now
Girls Write Now is a children's charity that provides support to a culturally and educationally diverse community of girls and gender-expansive youth - 90% of color, 90% high need, 75% immigrant or first generation and 25% LGBTQ+/gender-expansive.
NYC teens that are systemically deprived of opportunities and resources in the public schools they attend are put at a disadvantage to other privileged students.
In NYC, gender-expansive teens of color need "Girls Write Now" to help and support and guide them to finish high school and gain access to college and/or career opportunities.
Phone Number: 212-336-9330
Location: 247 West 37th Street, Suite 1000 New York, NY 10018
5. Make-A-Wish New York
Make-A-Wish New York provides children dealing with critical illness the opportunity of a wish experience. Anything a child can wish for, Make-A-Wish New York strives to provide a life-changing wish come true to every kid dealing with critical illness.
"My daughter Neshama had 18 cycles of chemotherapy and 28 days of radiation therapy. But chemo and radiation are only part of the picture when it comes to healing. There is a dimension to healing that goes far beyond medical treatment, and yet, is equally powerful and necessary. That is the emotional wellbeing – the mindset – of the person who is healing, and the people surrounding her.
Eventually, she honed-in on a wish that would combine two of her great loves — art and movies. Neshama's wish was to make an animated short film. And, after an amazing collaborative process spanning several months, with the partnership between Make-A-Wish and Peter Reynolds and Tone Thyne of FableVision Studios, Neshama directed a four-minute animated short film entitled, "The Klumz." The Klumzes are a bunch of mythical furry creatures that our family blames for everything, from a spilled glass of milk to toys blanketing the living room floor. In Neshama's film, the Klumzes delight in making messes because they find them beautiful." - Lamelle Ryman
Make-A-Wish New York allows cash donations, volunteer opportunities, and you can even donate your car to help with kids get their wishes granted.
Here are all the tax benefits of donating a car.
Phone Number: 212-957-9474
Location: 500 5th Ave, New York, NY 10110
6. Artists Striving To End Poverty
ASTEP is an after school and community based organization that works to connect children with art from underserved areas of the U.S. and around the world. Created by Broadway Musical Director Mary-Mitchell Campbell and Juilliard students to help students express themselves through the power of art.
ASTEP works to help awaken the imaginations of children in the NYC area, foster critical thinking, and break the wheel of poverty in their communities.
Phone Number: 212-921-1227
Location: 165 W 46th St #1310, New York, NY 10036
7. Room To Grow
Room to Grow helps young parents and experienced parents to become educated in childcare and child support. The first 3 years of a child's life are vital to the development of that child. Room To Grow provides 13 visits in the first 3 years of the child's life to help support parents and caregivers as they embark on this parental journey.
Operating virtually in the near future, families in the Room To Grow program develop helpful strategies to promote their child's development, give their child essential resources, and connect them with other helpful support groups in the NYC area.
Phone Number: 212-620-7800
Location: 7 W 30th St. New York, NY 10001
8. TEAK Fellowship
Colleges are becoming more difficult to get into and low-income families have less of a chance to get to these selective schools. The TEAK Fellowship is a New York City charity that assists high-promise students from poverty stricken areas.
Summer classes and after school programs prepare middle school and high-school students to know exactly what to do to get into the most selective schools in the country. TEAK equips teens to impact the world in a positive way and help them reach their professional goals.
Phone Number: 212-288-6678
Location: 16 W 22nd St, New York, NY 10010
9. Kids N Culture
Kids N Culture helps high school students to reach professional opportunities and become leaders in their own communities through travel, professional mentoring, and academic curriculum.
Everyone from this children's charity has graduated from high school and has an almost flawless acceptance rate into a 4-year college.
Funding the travel for these kids has allowed them to study international relations, global finance, and international health. This has opened the doors for job opportunities that these kids may not have had coming from low-income areas.
Kids in the program have opportunities to meet in educational workshops that teach history, finance, language, cultural beliefs, and more for any country they choose.
These children then get to visit the nation of their choosing and experience everything that they have been studying. Providing an amazing opportunity to develop international skills and opportunities to change the world.
Location: 132 West 112th Street, Suite 4F, New York, NY 10026
10. Smile For Speech
Smiles for Speech is a non-profit children's charity in New York City that provides assistance to caregivers that live with disabled children. This charity makes sure that every disabled child receives the same opportunities as any other kids by providing the right resources to the right caregivers to ensure long-term sustainable success.
Families can receive books, therapy, toys, and more to help support speech-language pathology, cultural awareness, and self-expression.
Phone Number: 917-673-9062
Location: 515 Edgecombe Ave #53, New York, NY 10032
11. iEARN-uSA
iEARN-USA helps students connect with their global peers. The children's charity collaborates online through global networking opportunities, online projects, and sponsored programs to connect educators and students around the world.
iEarn-USA helps students become global citizens through programs like the YES program, The NSLI, The Sister2Sister Exchange Program, and Design squad Global.
Phone Number: 212-870-2693
Location: 475 Riverside Dr. Suite 450, New York, NY 10115
12. Unspoken Smiles
After the tragedy of the 2010 Haitian earthquake, Haitian NYU dentistry student Jean Paul Laurent went back to his home country to give the people free dental care and supplies. He helped the people of this local Haitian village to have healthy teeth in-spite of severe tooth decay and poverty.
Laurent works to preserve the quality and health of children's smiles and those of all disadvantaged children around the world. Unspoken Smiles Foundation has helped over 9,000 children in 9 countries since it was formed.
Phone Number: 646-980-0045
Location: 26 Broadway Floor 8, New York, NY 10004