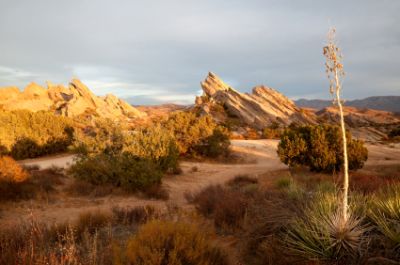 When the Make-A-Wish® Greater Los Angeles chapter was founded in 1983; the notion was "one child, one wish." Since then, over 8,056 wishes have been granted! You can join in on the wish granting team just by contacting Wheels For Wishes. Wheels For Wishes is a vehicle donation program benefiting Make-A-Wish® Greater Los Angeles. Our charity vehicle donation program helps turns cars, trucks, motorcycles, SUVs, RVs, and even boats in to wishes for children in Santa Clarita and all over California, including Saugus, Castaic, Simi Valley, Thousand Oaks, Camarillo, Oxnard, Chatsworth, and more. Car donation will make a difference in the life of a Santa Clarita child.
Donating a car is a convenient and smart alternative to selling or trading in your vehicle. It's beneficial to both you and a child with a life-threatening medical condition, so it's truly a win-win. Wheels For Wishes makes donating a car easy and stress free, so you can just sit back and be proud of your smart decision!
Get The Best From Your Vehicle Donation, Our 100% Tax Deductible Program Provides:
Free pick-up and towing of all vehicles, running or not, anywhere in the Greater Los Angeles area including Lancaster.
Get the maximum possible tax deduction for your charity vehicle donation. Unlike many others we are a fully registered IRS 501(c)(3) Non-Profit Organization.
Our professional service makes the vehicle donation process simple and easy.
The knowledge that your vehicle will help a Santa Clarita child.
From the thrilling roller coasters and spinning rides at Six Flags Magic Mountain to the splashing bumper boats at Mountasia Family Fun Center, Santa Clarita is a wonderful city for children to explore and play in. Donating a car to Wheels For Wishes allows you to support children with life-threatening medical conditions living in the area because the proceeds directly benefit Make-A-Wish. Whether children will be bouncing on the moon jumps at the Sky City Bounce House or taking advantage of one of the 20 parks in Santa Clarita, you'll have the satisfaction of knowing that you helped make a wish come true, putting a smile on a child's face.
Make-A-Wish® is a well-known organization that helps make the wishes of children come true, and their efforts are continually recognized in the local community. Wheels for Wishes enables people to make an effortless car donation that support Make-A-Wish. We make sure that every donation counts, which is why we accept cars in all conditions. Once you fill out the proper form or call our organization, we will schedule a pick-up. There's no need to spend your own time or money trying to sell your vehicle, even if it's in poor condition.
Your donation helps local kids experience a once in a lifetime wish come true
What makes your car donation even more beneficial is the proceeds benefit local children in the area. All the wonderful attractions your family enjoys on a regular basis like the 20 local parks and the bumper boats at Mountasia Family Fun Center will be extended to children who don't have everyday opportunities to explore the city. Places like the Santa Clarita Performing Arts Center are perfect for children who prefer a quieter, intimate setting while watching their favorite performers on stage. And the Santa Clarita Skate and Bike Park is the best place for picking up new moves and watching other kids in action on their boards and bikes.
Santa Clarita is a great place for children, offering several indoor playgrounds, plenty of parks and nature trails, horseback trail rides and petting zoos. Even the beach is only a day-trip away from this lively city. Next time you find yourself at one of the local children's attractions, take pride in the fact that you donated your car and made a positive difference in the lives of children who may also be visiting that day.
If you're wondering how to donate a car, the process is simple. Call our organization or fill out the online form and a pickup or tow will be scheduled. You will be given a tax deductible receipt at the time of pickup. Of course, the greatest reward is that you're helping to grant children's wishes to local children with life-threatening medical conditions.
In Just Three Easy Steps, You Can Make Wishes Come True For California Kids
We make the process as easy as possible whether donating on-line or by phone.
Start by giving us a call at 1-855-267-9474 or filling out our easy vehicle donation form. Our experienced vehicle donation representatives are available any time to help you with the donation process and answer any questions you might have.
Next, we'll contact you within 24 hours of the next business day to arrange for your vehicle pick up! We tow any vehicle, anywhere in Santa Clarita, at no cost to you.
Finally, we'll mail out your tax deductible receipt. Save this and deduct it from your taxes at the end of the year. Any donations we receive on-line before 12:00 A.M. January 1st count for that tax year, so there's never been a better time than now to donate a car.