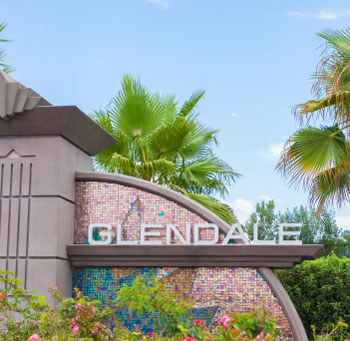 Imagine that you have the power to turn wishes into reality. Would you wave your magic wand and make it happen? It can be done! It's possible with Wheels For Wishes, and you can easily grant wishes by donating your unwanted car! Wheels For Wishes is a vehicle donation program benefiting Make-A-Wish® Greater Los Angeles. Our charity vehicle donation program helps turns cars, trucks, motorcycles, SUVs, RVs, and even boats in to wishes for children in the Glendale area and all over California, such as Burbank, Pasadena, Alhambra, Sun Valley, El Monte, and more.
You can be sure that your car will benefit a child right here in Glendale. Plus, you'll benefit too. Car donation is a convenient alternative to selling or trading in your vehicle, and it's smart, easy, and it's even supporting the green movement! Best of all, our no hassle approach takes care all of the hard work for you. It's a win-win for all!
Your Car Donation Will Benefit You And A Local Child. Our 100% Tax Deductible Program Offers:
Free pick-up and towing of all vehicles, running or not, anywhere in the Greater Los Angeles area including Santa Clarita.
Get the maximum possible tax deduction for your charity vehicle donation. Unlike many others we are a fully registered IRS 501(c)(3) Non-Profit Organization.
Our professional service makes the vehicle donation process simple and easy.
The knowledge that your vehicle will help a Glendale child.
Every child with a life-threatening condition has a wish, and there is nothing quite as gratifying as knowing you have helped to make that wish come true. Through your car donation to Wheels for Wishes, you can do just that.
A day at the Los Angeles Zoo, just a short drive from Glendale, is a special one for children of all ages. From the elephants of Asia to the Mexican beaded lizard, every child loves to explore the exhibits, participate in classes, or enjoy an overnight stay at the zoo.
For aspiring astronauts, there is nothing quite like an evening at the Griffith Park Observatory. This Los Angeles landmark allows children to eye the heavens with gigantic telescopes and use their imagination to travel through space during one of many planetarium shows. Children learn and grow from a visit to Griffith place, and it is a favorite spot for families to venture to whenever they are in the Glendale area. In addition to the Observatory, Griffith Park is filled with many children's activities, from pony rides to the Griffith Park Southern Railroad.
Children who love the outdoor world always enjoy a day at the Kidspace Museum. This play space boasts over two acres of outdoor space. Little botanists will spend hours exploring the gardens, and tiny tots laugh and smile as they splash around in the water. There really is no better way to spend quality time with a child, and help them to learn about nature.
Your car donation makes the impossible possible
For children with life-threatening medical conditions, a day at the zoo, an evening at the observatory or a few hours at Kidspace might feel like an impossible wish. That is where the Make-A-Wish Organization steps in. When individuals donate cars through Wheels for Wishes, the funds directly benefit Make-A-Wish to help the wishes of children become fulfilled.
Car donation charities offer many advantages both to the charity and the donor. These benefits include the ability to help an individual in need, avoiding the time and expense involved in selling a car, tax incentives when you donate and the ability to recycle an unwanted vehicle. You will have the satisfaction of knowing that you are responsible for making a wish come true when you choose this method for ridding yourself of an unwanted vehicle.
There are many options available when one is considering where to donate a car, and it is important for you to find the right one. With Wheels for Wishes, you can be assured that your car donation is directly benefiting a child by helping a family enjoy a spectacular day and make memories that last a lifetime. It is an amazing feeling to know that your vehicle donation has helped a child's wish to come true.
It Just Takes A Wave Of Your Magic Wand to Make Wishes Come True in Glendale
We make the process as easy as possible whether donating on-line or by phone.
Start by giving us a call at 1-855-267-9474 or filling out our easy vehicle donation form. Our experienced vehicle donation representatives are available any time to help you with the donation process and answer any questions you might have.
Next, we'll contact you within 24 hours of the next business day to arrange for your vehicle pick up! We tow any vehicle, anywhere in Glendale, at no cost to you.
Finally, we'll mail out your tax deductible receipt. Save this and deduct it from your taxes at the end of the year. Any donations we receive on-line before 12:00 A.M. January 1st count for that tax year, so there's never been a better time than now to donate a car.