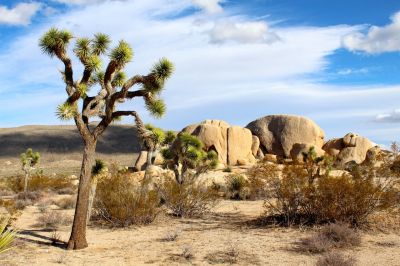 There are so many ways that you can give back to your community. We have a great option for you that allows you to give back and also clear some space in your garage or on your driveway. Our car donation program Wheels For Wishes benefiting Make-A-Wish Greater Los Angeles allows you to do just that. Since Wheels For Wishes started in 2010 we have helped grant more than 6,000 wishes to local children throughout the United States. With your gracious vehicle donation we will be able to help more children in your local area.
 Palmdale sits in the middle of beautiful tourist sites:
Musical Road: Is located in Lancaster and is the only musical road in the United States, and is one of three in the world. The road began as a commercial project sponsored by the American Honda Motor Co., Inc.  This road was made with different groves in the road so as you drive over them it sounds like music under your tires. The tune is the theme song for the Lone Ranger.
Shea's Castle: Is also known as Sky Castle and Castle Ranch. It is a private castle that was built in 1924 by the developer Richard Peter Shea.
Blackbird Air Park: This amazing site brings history to life with military air crafts on display. Some of the air crafts are only shown here.
Why Should I Donate?
There are many great benefits to donating to Wheels For Wishes:
You don't have to go through the hassle of trying to sell your vehicle.
We take cars if they are running or have seen better days.
Free vehicle pick up from all over the Greater Los Angeles area including Gendale, Inglewood, Long Beach and even Palmdale.
The best tax deduction for your vehicle. We are a registered IRS 501(c)(3) nonprofit organization.
Great customer service representatives that are ready to answer any questions that you might have.
The best reason of all is that you are helping make a wish come true for a local child.
How To Donate
Give us a call at 1-855-267-9474 or filling out our easy vehicle donation form. Our educated vehicle donation representatives are open to help you with your donation process and answer any questions you might have.
We will contact you within 24 hours of the next business day to arrange your vehicle pick up. We will pick it up for free, from anywhere in the Illinois.
Keep an eye out for your tax deductible receipt, which will arrive by mail. Save this and deduct it from your taxes at the end of the year. If you're someone who waits till the last minute don't worry, if we receive your online donation before 11:59 p.m. on Dec 31 it will count for that tax year