If you're looking for an easy, yet generous and thoughtful way to give back to your community, then Wheels For Wishes can has something for you. You can donate your car to Wheels For Wishes and we'll turn it into a wish for a local child, right here in Huntington Beach! It doesn't matter if the car even runs or not, because we're committed to making the absolute most of every donation.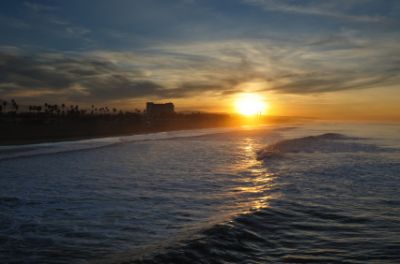 Wheels For Wishes is a vehicle donation program benefiting Make-A-Wish Orange County and the Inland Empire. Our charity vehicle donation program helps turns cars, trucks, motorcycles, SUVs, RVs, and even boats in to wishes for children in the Huntington Beach-area and all over California, including San Bernardino, Corona, Moreno Valley, Escondido, San Diego, and more. Car donation provides an easy and kind alternative to selling or trading in your car, and it helps a local child at the same time. Car donation is something you will always feel good about doing. What's a better benefit then granting the wish of a child right here in Huntington Beach?
It Doesn't Get Better Than This! Our 100% Tax Deductible Program Offers:
Free pick-up and towing of all vehicles, running or not, anywhere in California including Irvine.
The maximum possible tax deduction for your charity vehicle donation. Unlike many others we are a fully registered IRS 501(c)(3) Non-Profit Organization.
Our professional service makes the vehicle donation process simple and easy.
The knowledge that your vehicle will help a Huntington Beach child.
When you make a car donation, you make a difference in the life of a child in Huntington Beach. Wheels For Wishes uses money earned from car donations to support the Make-A-Wish Orange County and Inland Empire, and helps fulfill the wishes of children with life-threatening medical conditions. Huntington Beach is full of activities for children and families. Every child should get the chance to experience those activities, which is why we encourage donations in the form of cars and other vehicles. If you want to make the difference in the life of a special child, making a car donation is a great way to do it.
Making Wishes Come True Is Easy
You have the power to grant the wish of a child in Huntington Beach. Just wave your magic wand, and follow these three easy steps!
Start by giving us a call at 1-855-860-9474 or filling out our easy vehicle donation form. Our experienced vehicle donation representatives are available any time to help you with the donation process and answer any questions you might have.
Next, we'll contact you within 24 hours of the next business day to arrange for your vehicle pick up! We tow any vehicle, anywhere in Huntington Beach, at no cost to you.
Finally, we'll mail out your tax deductible receipt. Save this and deduct it from your taxes at the end of the year. Any donations we receive on-line before midnight on Jan. 1 counts for that tax year, so there's never been a better time than now to donate a car.
Your Vehicle Can Make A Big Splash In The Life Of A Huntington Beach Child
Water is a big attraction for children in California – after all, Huntington Beach is called "Surf City USA" — and your donation can have a huge impact. Children might want to learn to surf on the 11 miles of gorgeous Pacific Ocean beach that the city sits on, or maybe they'd prefer to learn to ride a horse at the Huntington Central Park Equestrian Center. If watching surfers is more a child's speed, the world surfing championships come to the city every summer. Huntington Beach is also a stop on the professional beach volleyball tour.
Making a donation is simple. All you need to do is make a phone call. We can pick up the vehicle from your home or business, and we mail you the tax forms and paperwork you need. The Make-A-Wish Orange County and Inland Empire wants to give children access to the best attractions that Huntington Beach has to offer, and your car donation to Wheels For Wishes helps make that possible.
When you hear kids giggling and the sound of water splashing, you might be hearing a child whose wish you helped grant. When you see children on the trails of nearby parks, consider that your car donation tax deduction may have given those children the chance to spend a day enjoying their wishes. Every donation you make helps work toward another granted wish!