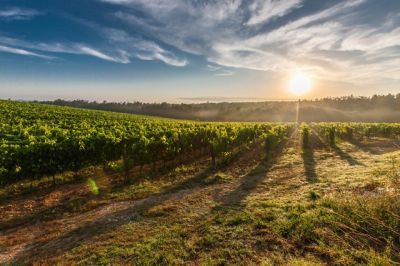 There are many ways to make a difference in the life of a child, and one simple difference you can make is to donate your car. Your contribution is simple, but it will assist in granting the wish of a child, and putting a cheerful smile on his or her face. The value of the joy and memories created far exceeds the value of your physical donation. Wheels For Wishes is a vehicle donation program benefiting Make-A-Wish San Diego. Our charity vehicle donation program helps turn cars, trucks, motorcycles, SUVs, RVs, and even boats in to wishes for children in Escondido and all over California, including Santee, El Cajon, Poway, Encinitas, Torrey Pines, University City, Miramar and more. Car donation is a convenient alternative to selling or trading in your vehicle. Best of all, our no hassle approach takes care of all the hard work for you. It doesn't get easier than this to donate your car.
Your contribution through Wheels For Wishes allows Make-A-Wish San Diego to fulfill a variety of wishes for activities and projects in the Escondido area, helping children with life-threatening conditions. Your donation is greatly appreciated and makes children smile all over Escondido.
It Doesn't Get Any Easier Than This. Our 100 Percent Tax Deductible Program Offers:
Free pick-up and towing of all vehicles, running or not, anywhere in California, including Oceanside.
Get the maximum possible tax deduction for your charity vehicle donation. Unlike many others we are a fully registered IRS 501(c)(3) nonprofit organization.
Our professional service makes the vehicle donation process simple and easy.
The knowledge that your vehicle will help an Escondido child.
Escondido has an active downtown area, with restaurants, galleries and cafes opening. Every Friday night from April through September, the popular "Cruisin' Grand" Car Show happens, where the public can show and view hot rods and historic cars. Cruisin' Grand also features a DJ, live bands (2-3), hula hoop contests for children, and the awarding of trophies. Downtown Escondido also has the Escondido Children's Museum and Escondido History Center in Grape Day Park. [TH1] 
Escondido is just north of San Diego, where children throughout this area are able to enjoy a wide variety of memory-making attractions and activities. Some of the most popular are the world renowned San Diego Zoo and Sea World. A day spent observing all sorts of animals from all around the world allows a child and his family to focus on the intrigue of the natural world. The zoo is well known for its interactive and life-imitating animal displays, bringing visitors up close and personal with the animals. Water animal shows at Sea World amaze and charm youngsters and parents. Of course, many young builders love a visit to Legoland. Your car donation can make a positive difference in fulfilling these wishes of children.
The San Diego Model Railroad Museum in Balboa Park is another excellent venue for children to find fun and intrigue. Youngsters love the fun of watching model railroads, and there are big events throughout the year that are perfect for brightening the lives of kids facing life-threatening medical challenges. We love helping Make-A-Wish San Diego with matching children with their wishes, and we depend on the generosity of others to do so.
We Make It Easy To Get The Best Tax Deduction
Wheels For Wishes provides tax documentation to those donating a car to charity. Your car donation tax deduction allows you to benefit from your contribution when filing your taxes, but you can be certain that the benefit experienced by the youngsters will be much grander. We also will pick up your vehicle at your home or business, even if the car doesn't run any longer, saving you time and energy in trying to dispose of your car in any other way.
Make-A-Wish® San Diego makes use of the funds to grant wishes, facilitating fun and excitement, allowing youngsters to enjoy happy experiences. Your car donation becomes their wish, fulfilled. Working together, we are able to brighten the lives of kids in Escondido, car by car.
Three Easy Steps To Donate A Vehicle To Benefit California Kids
We make the donation process as easy as it can get, whether donating online or by phone.
Start by giving us a call at 1-855-661-9474 or filling out our easy vehicle donation form. Our experienced vehicle donation representatives are available any time to help you with the donation process and answer any questions you might have, day or night.
Next, we'll contact you within 24 hours of the next business day to arrange for your vehicle pick up! We tow most vehicles, anywhere in California, at no cost to you. How easy is that?
Finally, we'll mail out your tax deductible receipt. Save this and deduct it from your taxes at the end of the year. Any donations we receive online before midnight Dec. 31 count for that tax year, so there's never been a better time than now to donate a car. Plus, you will bring a smile to an Escondido child's face.