Donate Your Car in Riverside To Benefit Make-A-Wish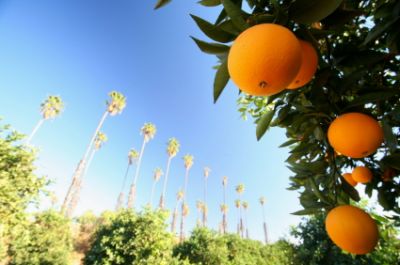 If you're looking for an easy, yet generous and thoughtful way to give back to your community, then Wheels For Wishes has something for you. You can donate your car to Wheels For Wishes and we'll turn it into a dream come true for a local child, right here in Riverside! It doesn't matter if the car even runs or not, because we're committed to making the absolute most of every donation. Wheels For Wishes is a vehicle donation program benefiting Make-A-Wish. Our charity vehicle donation program helps turns cars, trucks, motorcycles, SUVs, RVs, and even boats into wishes for children in the Riverside, CA area and all over California, including San Bernardino, Corona, Moreno Valley, Escondido, San Diego, and more. Car donation provides an easy and kind alternative to selling or trading in your car, and it helps a local child at the same time. Car donation is something you will always feel good about doing. What's a better benefit than helping a child right here in Riverside?
It Doesn't Get Better Than This! Our 100% Tax Deductible Program Offers:
Free pick-up and towing of all vehicles, running or not, anywhere in California including Huntington Beach.
The maximum possible tax deduction for your charity vehicle donation. Unlike many others, we are a fully registered IRS 501(c)(3) Non-Profit Organization.
Our professional service makes the vehicle donation process simple and easy.
The knowledge that your vehicle will help a Riverside child.
When you make a car donation, you make a difference in the life of a child in Riverside, California. Wheels For Wishes uses money earned from car donations to support the Make-A-Wish. Riverside is full of activities for children and families. We believe that every child should get the chance to experience those activities, which is why we encourage donations in the form of cars and other vehicles. If you want to make a difference in the life of a special child, making a car donation is a great way to do it.
Children who love nature, flowers, birds, and insects enjoy touring around the University of California Riverside Botanic Gardens. These gardens change seasonally, but the colorful blossoms will continuously bring smiles to the faces of children.
For families interested in adventures, Castle Amusement Park features many rides, an arcade, and mini-golf course to keep all members of the family entertained. This small amusement park has an old-fashioned appeal because it features arcade games and smaller carnival rides. The next time you toss a ring on a bottle at Castle Amusement Park, you should feel good about your car donation which might have fulfilled a dream of children at the park. Adrenaline seekers often hang out at Adams Motorsports Track - which features kart racing, motorcycles and pocket bike racing. Those who are really craving a fast-paced adventure can also sign up for the Racing Academy and try the sport out for themselves.
Your Vehicle Can Make A Big Splash In The Life Of A Riverside Child
Water is a big attraction for children in California and The Cove Waterpark, a Caribbean-themed aquatic center, has plenty of fun and wet options. Included are a floating river, three water slides, a surfing ride and of course a splash playground for the littlest youngsters. Or for a short drive of less than an hour, children can get out and explore several well-known parks. San Bernardino National Forest, Lake Arrowhead and the Valley of Enchantment are close enough for a long day visit.
Making a donation is simple. All you need to do is make a phone call. We can pick up the vehicle from your home or business, and we mail you the tax forms and paperwork you need. The Make-A-Wish want to give children access to the best attractions that Riverside has to offer, and your car donation to Wheels For Wishes helps make that possible.
When you hear kids giggling and the sound of water splashing in the water park, you might be hearing a child whose dream you helped achieve. When you see children on the trails of nearby parks, consider that your car donation tax deduction may have given those children a chance to live their dreams. Every donation you make helps a local child.
Follow these three easy steps!
Start by giving us a call at 1-855-278-9474 or filling out our easy vehicle donation form. Our experienced vehicle donation representatives are available any time to help you with the donation process and answer any questions you might have.
Next, we'll contact you within 24 hours of the next business day to arrange for your vehicle pick up! We tow any vehicle, anywhere in Riverside, at no cost to you.
Finally, we'll mail out your tax-deductible receipt. Save this and deduct it from your taxes at the end of the year. Any donations we receive on-line before 12:00 A.M. January 1st count for that tax year, so there's never been a better time than now to donate a car.