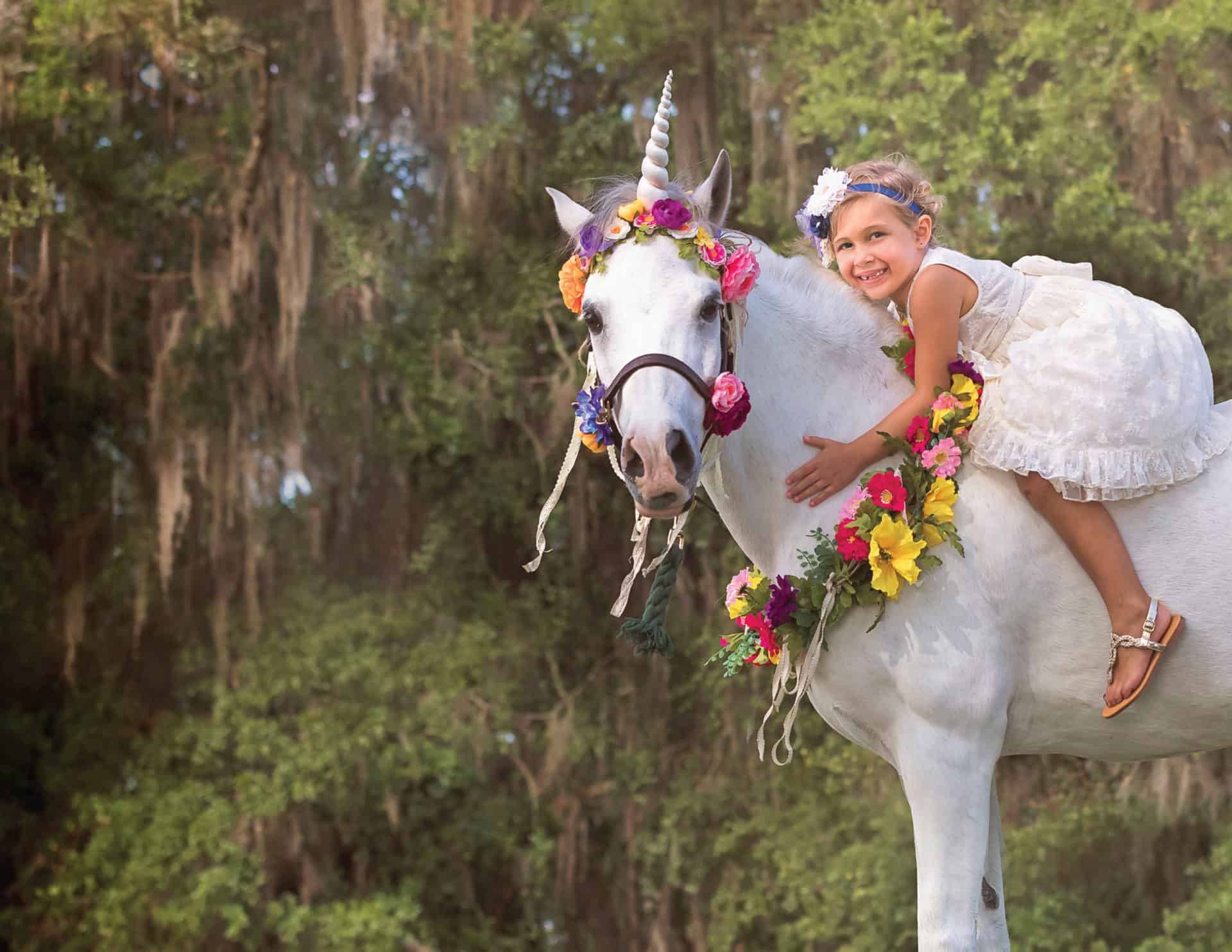 How To Donate Clothes
Looking for a good way to get rid of old clothes instead of selling or consigning them? Your clothes are taking up more and more space in your closet and drawer space. You haven't worn some of the clothes in over a year, what do you do with them now? 
1.) Find And Sort The Clothes You'd Like To Donate
Don't get overwhelmed when starting your donation process. Keep these tips in mind when donating your clothes:
Start with your closets: 
Out of site, out of mind. Most of your clutter starts and ends with where you store most of your things. Check storage bins that you have hidden clothes away to "wear later." Gauge what you'd like to donate by how long ago you wore it. If its been over a year, it's probably time to donate!
Categorize:
Start sorting your clothes by asking yourself if you'd ever wear the clothing item again. Maybe you've changed sizes, changed styles, or just don't like the clothing item anymore. Creating donation piles of "Keeping", "Giving Away", and "Not Sure" can help you streamline your process.
Make sure your items are not damaged:
Most donation centers will not accept damaged goods. Make sure you check to see if any clothes have rips, tears, missing items (buttons, zippers, straps, etc.). Donation center employees and volunteers will have more work if you don't sort out your damaged clothes ahead of time.
Sometimes donation centers accept certain damaged goods. Be sure to check with your specific donation center you'd like to use to make sure of what you can and cannot donate.
Save specific clothing items:
Business attire is in high demand for programs that help people find jobs. Many people want to work but have to way of affording professional attire. Your old professional outfit could help some other person start their professional career!
Shoes are always in high demand and typically very resilient to wear and tear. Make sure the shoes have held up and still have the laces before you donate.
2.) Prepare Clothes For Donation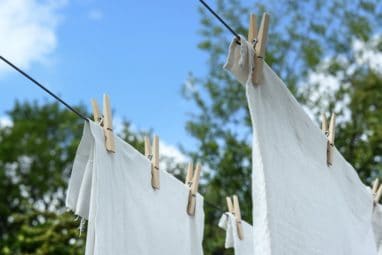 Check your pockets:
Don't forget to grab your keys, wallet, phone, jewelry, and other valuables out of your pockets! It can be hard to retrieve your loose items back once they're at the donation center.
Wash what you donate:
Nobody wants dirty smelly clothes and most donation centers don't wash what they receive. Its up to you to make sure your clothes are ready for the next person. Try to avoid scented detergent and use a detergent that is safe for sensitive skin.
If it needs to be dry cleaned dry clean it!
All donation programs are different:
Depending on your donation center, you may have to donate your clothes in a specific way. Some places accept clothing without too many stipulations. Some donation centers want donated clothes already folded, on hangers, or specifically sorted.
Donate safely!
Don't leave any dangerous sharp items on your clothing when you donate. Staples, pins, sewing needles, and other sharp objects could injure donation workers that are sorting through your clothes.
When transporting your clothes to a donation center, make sure you do not overfill your containers. Always see if you can lift your clothing containers before some one else has to carry them.
Be conscious of your tax deductions:
You can receive a tax deduction when you donate your clothes! If you itemize your clothes based on their fair market value. This tax deduction could get your taxable income reduced if you are donating to a charity that is a registered 501(c)(3) organization.
Click here to find the fair market of the clothing items you'd like to donate.
Make sure you get the receipt for your itemized donations. You may not receive a tax deduction if you can't provide proof of donation.
3.) Find A Donation Center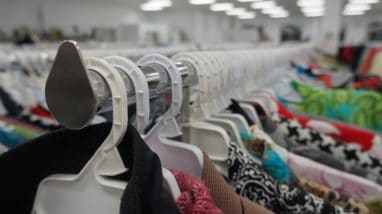 Now that you've sorted and organized your donation piles, it is finally time to donate. Whether you want to donate to a large organization or a smaller local charity, here are some great places to donate your old clothes:
National Organizations:
You can donate any clothes to the salvation army to help stock Salvation Army family stores. Click here to donate or to schedule a donation pick up online.
The American Red Cross provides clothing for natural disaster relief. You can also donate household items, blankets, accessories, and toys.
Dress for success helps women that lack business attire get professional clothes to help them secure job interviews. You can find where to help out at their website Dress for Success.
If you have a gently used dress or new dress, you can donate it to benefit low-income women that don't have the funds necessary to go to formal events.
Big Brother Big Sister Foundation
The Big Brother Big Sister Foundation re-sells clothes donated in good condition. The proceeds from these clothing donations go toward benefiting the charity.
Goodwill helps low-income communities have easy access to affordable clothes through clothing donations. You can donate any kind of clothes, household items, and just about anything else!
Local Charity Ideas:
Donate Your Winter Clothes To A Local Homeless Shelter
Many homeless shelters need clothing donations to keep homeless communities safe and healthy. During the winter shoes, blankets, coats, and other winter gear are essential to helping the homeless community.
Community Outreach Centers
Check your area for clothing drives. Many community outreach centers accept donated clothes. You can also donate essential supplies that the community needs.
Places Of Worship
Many religious organizations like to help the immediate communities that they are based in. Check out your local place of worship to see if they are in need of any specific clothing items in your area.
School Drives
If you want to help local kids in your area, school drives are a great place to start. Schools will often host an annual clothing drive. School drives are a great way to help support kids in your own community.
Thrift Stores
Even for-profit thrift stores can help out your community. You won't receive a tax break if you donate your clothes to a for-profit organization but you will be able to help your low-income neighbors afford clothing.
Step Four: Re-purpose Clothes That Are Two Damaged For Donation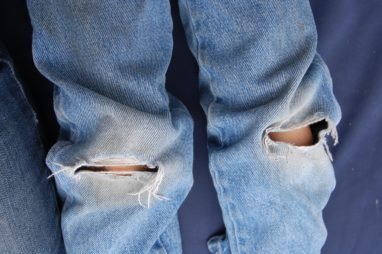 Most clothing donation centers won't allow you to donate clothes that have any rips, tears, missing buttons, broken zippers, stains, or any other visible damage. Here's some ways you can re-purpose your clothing that is too damaged for donation:
Shirts, pants, button ups, sweaters, and more can be upcycled for:
Comforters
Dresses
Children's Clothing
Pillowcases
Purses
Tote Bags
Produce Bags
Scarves
Shorts
Artwork
Weathering Strips
Quilts
Hats
Blankets
Baby Beds
Check out our other article on upcycling!
Step Five: Clear Out More Space By Donating Your Car
While you're freeing up some space by donating your clothes did you know that there is a car donation charity that accepts almost any vehicle?
Wheels For Wishes is a car donation and recycling program that benefits the kids of Make-A-Wish nationwide. Wheels For Wishes takes cars, trucks, motorcycles, boats, watercraft, trailers, and more and turns them into funding for Make-A-Wish kids dealing with critical illness. We even take vehicles that don't run at all!
Here's where you can get started:
Give us a call at 1-855-278-9474 or fill out our

online donation form

.

We'll arrange your free towing faster than most car donation organizations. We'll even reach out to you within 24 hours to schedule.
We'll mail you a receipt when your car donation is processed. This is the receipt you'll need for your tax deduction.
Sources:
https://www.moneycrashers.com/where-donate-clothes-charity/
https://www.wikihow.com/Donate-Clothing-to-Charity
https://www.lifehack.org/453113/27-creative-ways-to-reuse-old-clothing