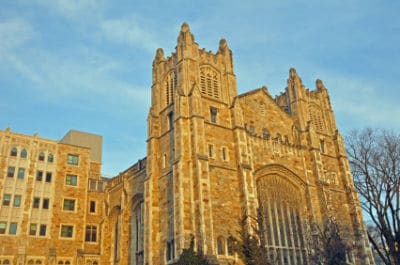 Escape To These State Parks In Michigan
Michigan is the home to several beautiful state parks filled with lush green landscapes, beautiful forests and rushing waters. Whether you are visiting Ann Arbor, Detroit, Grand Rapids, Dearborn, Warren, Lansing, Sterling Heights or Kalamazoo, there are so many wonderful places to explore. If you find yourself in this beautiful state, you may end up close to one of these incredible state parks: 
Tahquamenon Falls State Park
Nestled in the upper peninsula of Michigan, Tahquamenon Falls State Park is 50,000 acres of woodland, waterfalls and trails. The highlight of this park is the waterfalls flowing from the Tahquamenon River. The Upper Falls has a drop of 50 feet and is over 200 feet wide. Rent a rowboat during your visit, and reach the island for one of the best views of these magnificent falls.
Milliken State Park
Milliken State Park is the first urban park in Michigan. This 31-acre oasis of green serves as a magnificent escape from the surrounding city atmosphere in downtown Detroit. The park offers several picnic areas, fishing on the shoreline, the Tawas Point Lighthouse, an educational wetlands demonstration and a scenic river walk and bike path.
Ludington State Park
Located along the coast of Lake Michigan on the west side of the state, Ludington State Park offers a unique landscape in Michigan. With 5,300 acres of scenic sand dunes, marshes, ponds, forests and shoreline vista, Ludington has so many different types of land to explore. Ludington is a premiere place to camp with 355 modern campsites and 10 remote tent sites for adventurous backpack campers. All within the state park, there are so many different landscapes to explore, and you can try to conquer all of them in one visit! 
Donate Your Car To Make Dreams Come True
Whether you are a Michigan resident or a visitor, these state parks offer family-fun visits in so many different ways. After your fantastic family trip to one of these state parks, you may be inspired to pay it forward. An easy way to benefit local children's hospitals in Michigan is by donating an unwanted vehicle to Wheels For Wishes & Wellness. 
Wheels For Wishes & Wellness is a nonprofit 501(c)(3) car donation organization benefiting children's hospitals in Michigan. We make the donation process easy by offering free towing and a great tax deduction. Donate today by calling 1-855-278-9474 or fill out a car donation form. Helping local children is the perfect way to end your trip to one of Michigan's beautiful state parks.