Support Make-A-Wish Greater Los Angeles At The 2015 Northern Trust Open
Posted in
Donate Car News
, Thursday, January 22, 2015 Last modified: Friday, March 6, 2020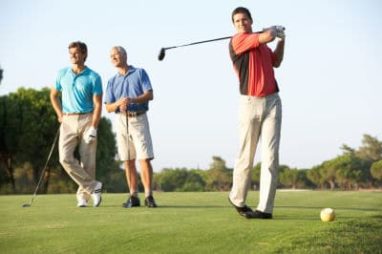 Golf in this year's Northern Trust Open and benefit your local Make-A-Wish Greater Los Angeles! Taking place at the Riviera Country Club in Pacific Palisades (1250 Capri Drive), the tournament will be held from Feb. 19-22. Purchase your tickets today to benefit Make-A-Wish Greater Los Angeles. 
Golf For An Amazing Cause
As the most respected tournament on the PGA Tour, the Northern Trust Open made its first tee shot in 1926 and has seen golf legends make their first tour appearances here. Past champions include Ben Hogan, Sam Snead, Byron Nelson, Arnold Palmer, Tom Watson, Johnny Miller, Nick Faldo, Ernie Els, Fred Couples and Phil Mickelson.
When you purchase your tickets through TICKETS Fore CHARITY, 80 percent of the net ticket proceeds will benefit Make-A-Wish Greater Los Angeles. The remaining 20 percent will benefit City of Hope, the official charity of the Northern Trust Open.
Purchase Your Tickets Today
Enjoy a beautiful February day of golf in Pacific Palisades when you purchase your Northern Trust Open tickets to benefit Make-A-Wish Greater Los Angeles. Thursday Grounds Tickets for Feb. 19 are $28, and Friday Grounds Tickets for Feb. 20 are $38. Saturday Grounds Tickets for Feb. 21 go for $48 and Sunday Grounds Tickets for Feb. 22 go for $38.
Alternatively, purchase a Weekly Clubhouse Ticket for $218 which includes access to the Riviera Country Club Clubhouse and tournament grounds. Enjoy food and beverage for purchase, private restrooms, flat screen televisions, a ShotLink real-time scoring system and a patio overlooking the first tee. The Weekly Clubhouse Ticket is good from Feb. 19-22.
Weekly Grounds Tickets go for $98 and are good from Feb. 18-22. This ticket grants access to tournament grounds only. Purchase your tickets here.
Not A Golfer But Still Want To Help Make-A-Wish?
If your golfing skills aren't up to the challenge that the Northern Trust Open provides, consider donating your car instead! Car donation to Wheels For Wishes benefits Make-A-Wish Greater Los Angeles and benefits kids in  Long Beach, Glendale, Santa Clarita, Lancaster, Pasadena and The City of Los Angeles. Donate your car today to help the grant the wishes of local children in your community.
To donate a car, please call 1-855-278-9474 or fill out an online donation form. Help to grant the wishes of children in your community just by donating your car. At no cost to you, vehicles are picked up or towed away, whether they run or not. You will also receive a tax deduction for donating a car to Wheels For Wishes. 

Back to Blog