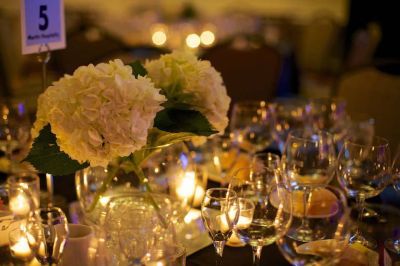 Attend The Make-A-Wish Oregon Wish Ball
Make-A-Wish Oregon has a goal of granting about 200 wishes each year, but they need your help in order to make that happen. Whether you are a Make-A-Wish volunteer, donor, or you make an effort to attend their fun-filled events, you can help Make-A-Wish Oregon grant wishes for kids all over the state of Oregon. Maybe the Make-A-Wish Oregon Wish Ball will be the event you choose to attend this year!
This year's Wish Ball is on Saturday, Oct. 25 at the Portland Art Museum in Southwest Portland. Throughout the evening, Make-A-Wish Oregon will highlight some of the local wish recipients and share the magic that Make-A-Wish creates. It will be an evening of dancing, appetizers, wine, silent auctions and fun-for-all to support the meaningful work that Make-A-Wish Oregon does in the community. Tickets for the Wish Ball are $75 and can be purchased on the event's website. Tickets are available until noon on Friday, Oct. 24, and will not be sold at the door.
Attend A Pre-Wish Ball VIP Event
The Wish Ball starts at 7:30 p.m., and the dress code is cocktail attire. But, before the Wish Ball, there is a formal VIP Fundraising Dinner and Live Auction from 5:30-7:30 p.m. Tickets for this part of the evening are $250 per person and includes admission to the Wish Ball as well. For more information about the VIP Fundraising Dinner, contact Events Manager Catherine Spellman.
Help Make-A-Wish Oregon In Other Ways
If you are unable to attend the Make-A-Wish Oregon Wish, there is nothing to worry about because there are still plenty of ways to help your local Make-A-Wish. With a car donation to Wheels For Wishes benefiting Make-A-Wish Oregon, you can be sure that your car will be auctioned off or recycled and that the earned proceeds will be donated to Make-A-Wish Oregon. You will also get a great tax deduction for your charitable vehicle donation. Plus, you will be getting rid of an unwanted vehicle in the easiest possible way.
To donate a vehicle that will help to grant wishes for kids all over Oregon and Clark County Washington, including, Eugene, Salem, and Bend, please call 1-855-278-9474 or make a donation online by using our online donation form. Car donation is something you will never regret – you will feel great knowing that a vehicle that hardly gets used is helping to grant wishes for kids who are dealing with a very difficult time in their life. You can help make a difference in the life of a child. Donate your car today!