Your Car Donation Can Help Make Wishes Come True For Vancouver/ Clark County Kids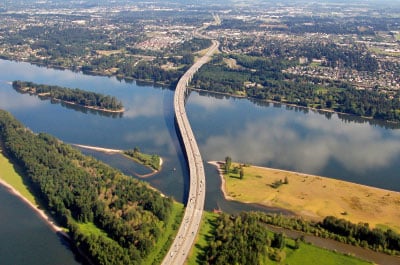 Wheels For Wishes is a vehicle donation program that benefits Make-A-Wish ® Oregon and also serves Clark County Washington. Wheels For Wishes turns cars, trucks, motorcycles, SUVs, RVs, and even boats in to wishes for children in Vancouver and all of Clark County Washington. Your generous car donation will help kids from Mt. Vista, St. Helens, Woodlands, Scappoose, Orchards, Hockinson, Mill Plain, and more. We make sure your donated vehicle helps local kids, and we can assure you that our approach is as easy as it gets. Most importantly, your car donation can help provide hope and strength for a Clark County "Wish Kid", and that is something to smile about.
You can leave all the work up to us. Our professional service makes donating a car as easy as possible, so all you have to do is make the phone call. We offer a simple alternative to selling or trading in your vehicle, and we'll take your car donation whether it's running or not! Your donation is greatly appreciated, and the biggest benefit of all is that your old car is going to help make a child's wish come true.
Get The Most Good For Your Vehicle Donation, Our 100% Tax Deductible Program Offers:
The knowledge that your vehicle donation will help a deserving child right here in Washington.
Pick-up of your car donation. Running or not, we will tow your vehicle anywhere in Washington or Oregon, including Salem.
The maximum possible tax deduction for your charity vehicle donation. Unlike many other car donation services, we are a fully registered IRS 501(c)(3) Non-Profit Organization.
An easy alternative to selling or trading in your car.
You're Helping Vancouver/ Clark County Kids
We are committed to making the absolute most of every donation. Even if you think your old car is worthless, we can help turn it in to a wish come true for children in Washington. Your gift can make a huge difference in the life a child, and you may even end up helping to grant the wish of a child you already know. With your help, a smiling local child could pass by you at the Club Zoo, or even sit next to you on The Columbia Gorge Riverboat. Maybe you'll bike past a child you've helped while riding through Stanley Park. The special thing about this program is that you could be helping a child you already know somehow. We make sure that your donation stays local, and you will be helping kids right here in Clark County. With your car donation, a local child could experience the excitement of cheering on the Clark County Vipers, or even joining their very own sports team. Maybe they'll join soccer club or little league. Every child deserves a wish come true.
Proceeds from your vehicle donation go to Wheels For Wishes, a tax-exempt charity under section 501(c)(3) of the IRS Code, benefiting Make-A-Wish® Oregon, also serving Clark County Washington. Since 2010, Wheels For Wishes has donated over $109 million toward granting over 13,218 wishes for local children.
Three Easy Steps To Donate A Vehicle To Benefit Oregon/ Clark County Washington Kids
We make donating a vehicle as easy as possible. Leave the work up to us! By making one phone call, you will change a child's life forever.
Give us a call at 1-855-278-9474 or take a minute to fill out our easy vehicle donation form. Our experienced vehicle donation representatives will be happy to help you any time you need it.
We will contact you within 24 hours of the next business day to schedule your vehicle pick up! At no cost to you, we tow all vehicles, anywhere in Washington (including Eugene, Oregon).
Lastly, we'll mail out your tax deductible receipt. Save this and deduct it from your taxes at the end of the year. There's never been a better time to donate a car! Any donations we receive online before 12:00 A.M. January 1st count for that tax year, so don't wait! This is something you'll be proud of all year long.