Don't Miss Make-A-Wish San Diego's Wine And Wishes Event
Posted in
Donate Car News
, Monday, August 7, 2017 Last modified: Tuesday, February 25, 2020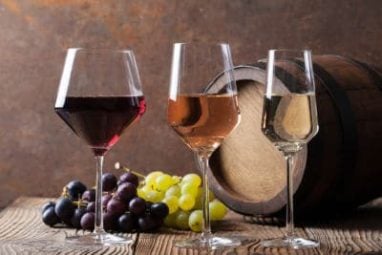 If you're looking for a fun night out this September, then what could be more fantastic than wine and wishes? You can help to make wishes come true for children battling critical illnesses simply by attending a fun evening out at Make-A-Wish San Diego's Wine and Wishes event on Sept.30.  Guests will enjoy a premier wine and food tasting event, all to grant wishes for kids living in areas like San Diego, Escondido, Carlsbad, Chula Vista and Oceanside.
Get Your Wine And Wishes Tickets Today
For $200, guests can register to attend this year's Wine and Wishes event on Sept. 30. Taking place at Omni La Costa Resort & Spa in Carlsbad (2100 Costa Del Mar Road), guests will enjoy an evening filled with extraordinary chefs and winemakers, live and silent auctions, raffles, live entertainment, and the company of Wish Families and Wish Kid ambassadors.
This year, guests will enjoy drinks from many local wineries including Arkenstone, Arrow & Branch, Freedom Estate, Hiatus Cellars, Italics Winegrowers, Kale Wines and more. SpecHops Brewing Company and Second Chance Beer Co. are the featured breweries. You'll also be able to sample food from The MainCourse, Rovino and Twenty/20.
If you cannot attend but still want to support the Wine and Wishes event, you may wish to make a donation that will benefit Make-A-Wish San Diego's mission of granting wishes to kids in the San Diego area.
Can't Attend? Donate A Car Instead
Another way you can help local kids is by donating a car to Wheels For Wishes, benefiting Make-A-Wish San Diego. Wheels For Wishes accepts vehicle donations on behalf of Make-A-Wish San Diego. We accept vehicle donations all year round, whether vehicles are operational or not. Donate a car, truck, boat, or motorcycle and turn your unwanted vehicle into funding for local children's wishes.
When you donate a car to Wheels For Wishes, you receive free pick up or towing of your vehicle, anywhere in the San Diego area. Plus, you will receive a great tax deduction at tax time. Instead of paying for car insurance or car repairs on a vehicle that hardly gets used, donate it to charity and let your vehicle serve a bigger and better purpose.
To donate a vehicle to Wheels For Wishes, please call 1-855-278-9474 or fill out an easy online vehicle donation form. New, used, running, or not, your unwanted vehicle will help to make a wish come true for a local child in your community.

Back to Blog