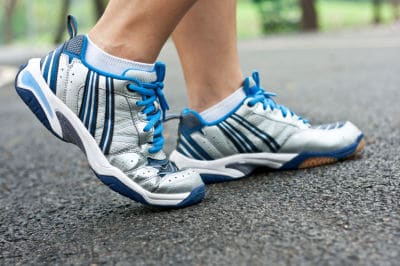 Walk For Wishes In Ft. Myers To Help South Florida Kids
The 4th annual Walk For Wishes Collier/Lee is more than just a chance to get out and get exercise. You can help Make-A-Wish Southern Florida make wishes come true. Last year's event raised more than $40,000, enough money to grant more than eight wishes.
Register For Walk For Wishes Today
You can join in the fun! This year's Collier/Lee event takes place at the Florida Gulf Coast University recreation field, 10501 FGCU Blvd. South, in Fort Myers on April 4. Registration at the event starts at 7:30 a.m., with the walk beginning at 8:30 a.m. The Family Fun Day festivities begin at 9 a.m.
Participate as an individual or get together with family, friends and colleagues to form a team. After you complete the 5K course, you can enjoy Family Fun Day activities. If you're running in the event, you can pick up your timing chip at registration.
You can register for the event online; the advance registration fee is $25 for ages 13 and up, $15 for students and $10 for kids. The event-day registration fee is $30 for ages 13 and up, $20 for students and $15 for kids.
Walk Or Run As A Team
Being part of a Walk For Wishes team is a fun and healthy way for friends, families, businesses and other groups to help make a difference in the lives of others. Teams, which are made up of at least four participants, are also eligible for special awards for the largest team and the largest fundraiser. Any team that raises $2,500 or more will be named a partner in sponsoring a child's wish, and any team that raises $5,000 or more will be named as a sponsor of a child's wish. Both will receive the story of the child's wish that was sponsored by their team. For more information on creating a team or ways to fundraise with your team, look at the team Information packet on the event's website.
Can't Take Part? Donate Your Car Instead
If you can't make the Walk For Wishes, you can still help Make-A-Wish Southern Florida. Donate a car, truck, SUV, boat or Jet Ski to Wheels For Wishes benefiting Make-A-Wish Southern Florida. All of the proceeds from the sale of your vehicle benefit Make-A-Wish in Fort Lauderdale, Hollywood, Miami Gardens, Cape Coral, Hialeah, Miami, Port St. Lucie, and all over Southern Florida.
Don't waste your valuable time trying to sell a car or keep a car running; your vehicle can make a difference in the life of a child with a critical illness today. Just call 1-855-278-9474 or use our simple online donation form. The process is easy and you will be called within 24 hours of the next business day to set up your free pick-up or tow. Choose whatever day or time works best in your busy schedule. Plus, when you make your donation, you will receive a tax deductible receipt which you can then use at tax time to receive a tax deduction for your charitable donation!
It is easy to donate your car, truck, SUV, RV, motorcycle or boat, and we can pick it up or tow it away at absolutely no cost to you. You will feel great knowing that your car has made a difference in the life of a child.