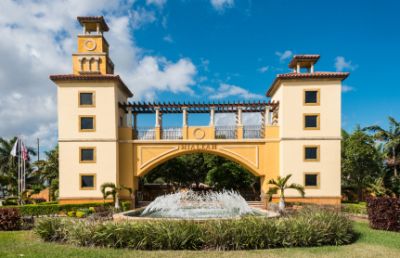 Donate a car to charity and help make the wishes of a child with a life-threatening medical condition come true by providing them with a wish made possible by Wheels For Wishes benefiting Make-A-Wish® Southern Florida. We take what you no longer need and turn it into something positive for kids in Hialeah – like a day at the Kiddieland Playhouse where it's all about having fun playing video games with state-of-the-art equipment, playing dress-up, being creative in the art center and having tons of fun in the bounce house. With your car donation, you can make a special dream come true.
Our charity vehicle donation program helps turns cars, trucks, motorcycles, SUVs, RVs, and even boats in to wishes for children in the Hialeah area and all over Florida, including Miami Lakes, Hollywood, Miramar, Davie, and more. Car donation is an excellent alternative to selling or trading in and old car, and it leave you with extra time and money. Car donation is beneficial to both you and a Make-A-Wish "Wish Kid" in Hialeah. 
Wheels For Wishes makes the process of donating a car to charity simple, whether the car is in running condition or sitting on blocks in your driveway. The condition of the car, truck, RV, motorcycle or boat is not a factor when it comes to participating in the program. Your donation is the first step in putting smiles on the faces of children with life-threatening conditions. You can fill out the simple donation form or call 1-877-709-9474 if you prefer the phone or have additional questions. It only takes a few minutes of your time and can do so much good. For those few minutes, you will be rewarded many times over with the knowledge that you have provided hours of entertainment to a local child through your donation.
Get The Most Good For Your Vehicle Donation, Our 100% Tax Deductible Program Offers:
Free pick-up and towing of all vehicles, running or not, anywhere in Florida including Miami.
Get the maximum possible tax deduction for your charity vehicle donation. Unlike many others we are a fully registered IRS 501(c)(3) Non-Profit Organization.
Our professional service makes the vehicle donation process simple and easy.
The knowledge that your vehicle will help a Hialeah child.
Kids in the Hialeah area have plenty of exciting things to do and places to go, like the Metrozoo in Miami. What an adventure for children to visit wild and exotic animals in a natural, free-range environment. They will see animals that live in faraway places like Australia, Asia and Africa. They can even get up close and feed a giraffe. What a day of adventure you can provide to children by making one call to donate a car.
Your donation is 100% tax deductible so it is a win-win situation for you and the children. When you donate a car to charity using Wheels For Wishes, you will receive a receipt once the car is sold. The receipt provides information for reporting the donation to the IRS. As always you can call us any time at 1-877-709-9474 and we will be happy to help you along the way. The convenience of donating a car using Wheels For Wishes is another reason to pick up the phone and start the donation process.
Imagine The Delight Your Donation Will Bring
Imagine the delight your donation will bring to children who are able to spend the day at Seaquarium or the Miami Science Museum. Picture their excitement when they visit Monkey Jungle where kids experience the Amazonian Rainforest and see 30 species in the park like the Golden Lion Tamarin from Brazil, energetic spider monkeys, and inquisitive gibbons that are ready to entertain with their antics.
With one call or a few simple clicks of your computer's mouse, you help wishes come true creating wonderful memories for the children.
Three Easy Steps To Grant Wishes For Hialeah Kids
In just three easy steps, your old car will be on its way to becoming a wish come true for a child!
Start by giving us a call at 1-877-709-9474 or filling out our easy vehicle donation form. Our experienced vehicle donation representatives are available any time to help you with the donation process and answer any questions you might have.
Next, we'll contact you within 24 hours of the next business day to arrange for your vehicle pick up! We tow any vehicle, anywhere in Florida, at no cost to you.
Finally, we'll mail out your tax deductible receipt. Save this and deduct it from your taxes at the end of the year. Any donations we receive on-line before 12:00 A.M. January 1st count for that tax year, so there's never been a better time than now to donate a car.