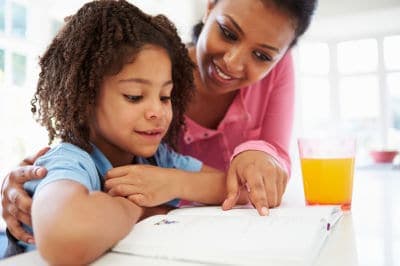 Ten Childrens Books That Can Make A Flight Feel Shorter
Wish Kids often travel to fun places across the United States and all over the world. A child's wish can take them to places like San Francisco, Hawaii and New York. One of the most popular destinations for the children of Make-A-Wish is Disney World in sunny Orlando. Wish Kids love meeting their favorite Disney characters, riding their favorite rides and enjoying a day out in the sun with their family.
Donations from everyday people make these trips possible. Whether you are donating a car or donating airline miles, you can make it easier to grant a wish for a child in need. Once a child has been selected and their trip is planned, they are able to fly with their family to their favorite destination. A long flight can be boring, and can seem even longer when anticipating an exciting new adventure. One of the best ways to pass the time as a Wish Kid is to read a book. We have put together a list of some classic children's books that Wish Kids love, and your kids can enjoy as well!
Enjoy A Book With Your Child On Your Next Flight
It can take a long time to get where you are going on a plane. Next time you are taking a trip across the country, remember to pack one of these children's book classics to make the trip feel a little shorter.
"Green Eggs and Ham" – A Dr. Seuss classic about a picky eater who insists he does "not like green eggs and ham" no matter where they are served.
"The Berenstain Bears" – It is difficult to just choose one, so we will list the entire series! "The Berenstain Bears" books have been helping children learn important lessons and entertaining families for more than 50 years.
"Clifford The Big Red Dog" – The book that turned into an entire series of books is based on the premise of a big red dog who doesn't quite fit in with his surroundings.
"If You Give A Mouse A Cookie" – Actions have consequences, and if you give a mouse a cookie, you might be doing more than you initially expected. This classic children's book is silly, entertaining and fun.
"Where The Wild Things Are" – Recently turned into a blockbuster Hollywood movie, "Where The Wild Things Are" is the story of Max, who lets his imagination go wild.
"The Cat In The Hat" – One of the most famous Dr. Seuss stories of all time, in which a mischievous cat in a hat entertains and causes trouble for two kids on a rainy day.
"Alexander And The Terrible, Horrible, No Good, Very Bad Day" – Alexander has a bad day, but learns that everyone has a bad day now and then, no matter where they are from.
"Charlotte's Web" – Maybe known best by the movies it inspired, "Charlotte's Web" was a successful children's book before the movies lifted it to superstar status. For more advanced readers, the book is about a pig who develops an interesting friendship with a spider who saved his life.
"Alice's Adventures In Wonderland" – Alice falls into the rabbit hole and what follows defies logic and can be characterized as madness. This entertaining children's novel has captivated young and old for more than 100 years.
"A Wrinkle In Time" – For the child who likes to read and has a great imagination, "A Wrinkle In Time" is the perfect book. This sci-fi novel takes readers from one edge of the universe to another.
Wish Kids love to read. While our partner Make-A-Wish, is helping to make wishes come true, these books can help a child imagine whole new worlds.
Help To Grant A Wish When You Donate A Car To Charity
Wish stories aren't possible without the support of donors like you! The generosity of others helps to send Wish Kids around the country, and provides a wish that can lift the spirits of a whole family while a child is fighting a critical illness. You can help grant wishes with something as simple as deciding to donate your car. When you make a donation to Wheels For Wishes, your vehicle can help Make-A-Wish grant wishes.
The process of making a car donation is easy. Just call 1-855-278-9474 or fill out the simple car donation form online. Wheels For Wishes can pick up or tow your vehicle from anywhere in the United States for free. Your vehicle can be out of your driveway and on its way to making a difference in the life of a child with something as simple as a phone call. Receive the maximum possible tax deduction for your charity vehicle donation while also helping to grant the wish of a child in your community today.