Donate A Car In Orlando To Benefit Make-A-Wish Kids In Florida
Orlando, Florida is arguably one of the happiest places on Earth, especially for children. It's the home of the famed children's amusement attraction, Disney World, as well as Universal Studios, Sea World and dozens of other fun activities for kids to let their imaginations run wild.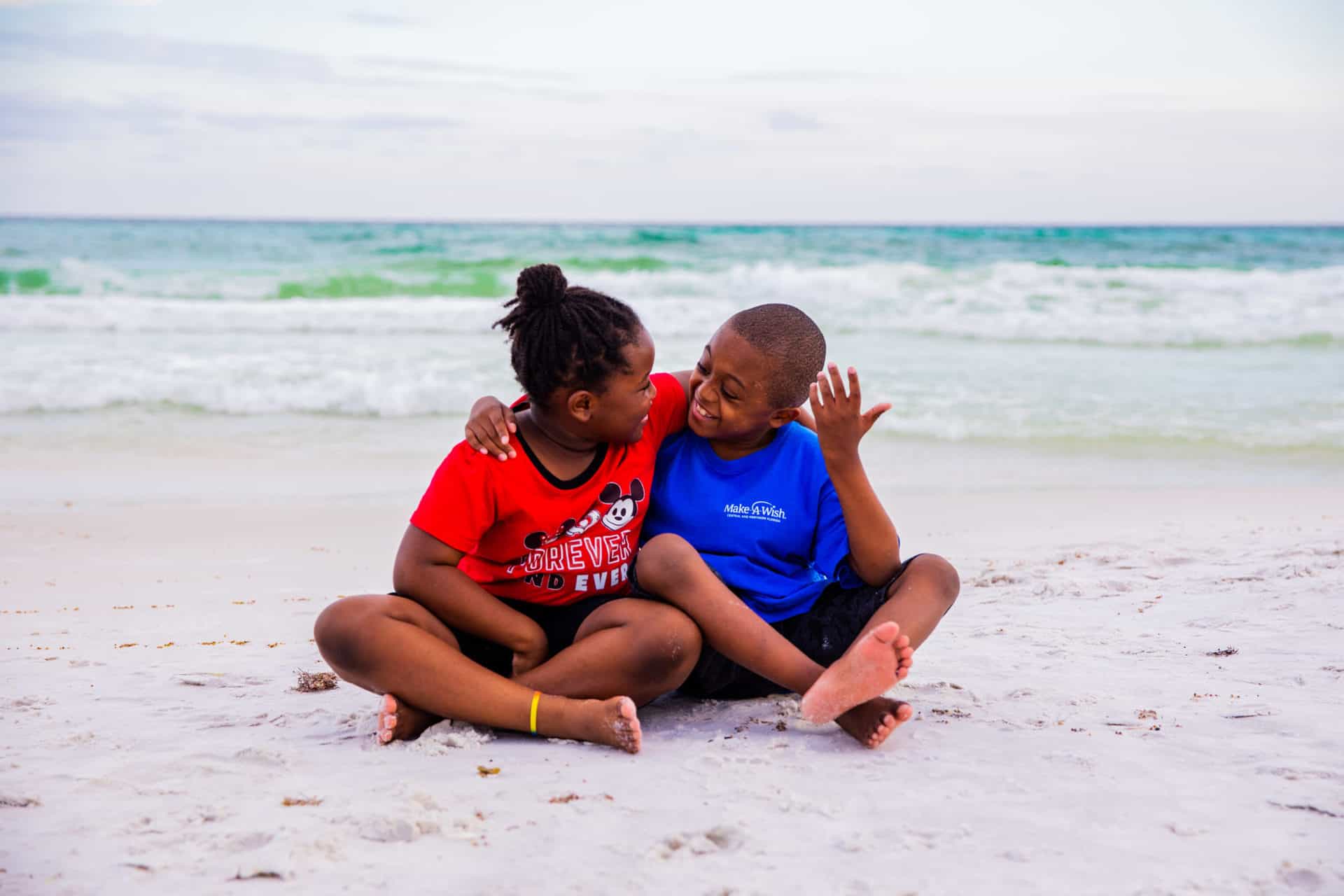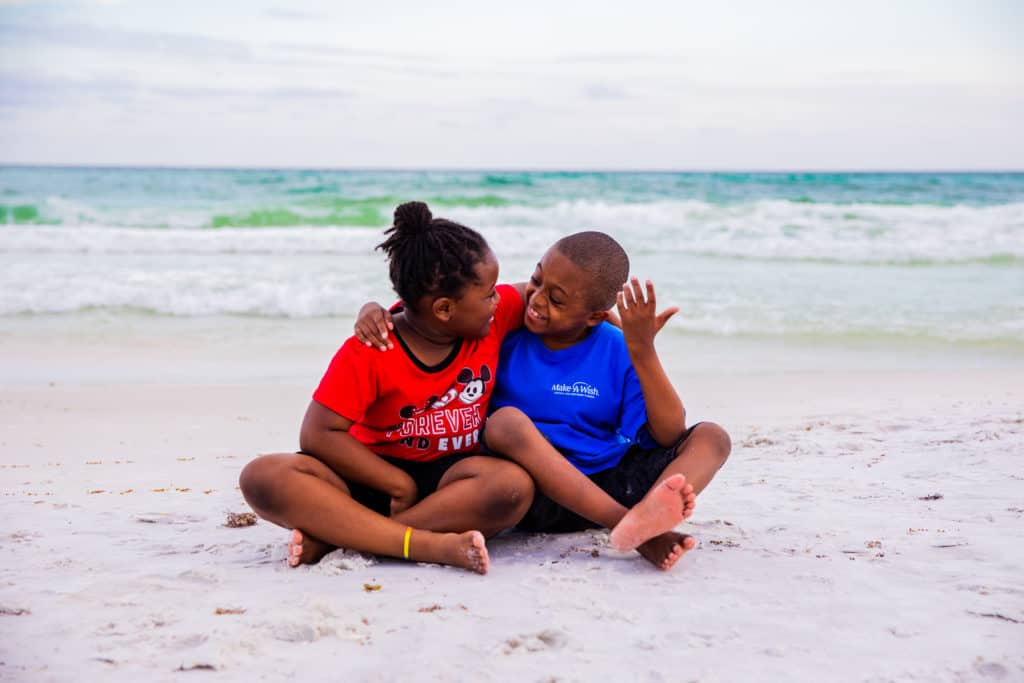 With your help, a child who is unable to explore the wonders of Orlando will be given the opportunity to. We just need your car and we'll turn it into a dream come true for a child in Orlando.
Wheels For Wishes is a vehicle donation program benefiting Make-A-Wish® Central and Northern Florida, including Orlando, St. Petersburg, Tampa, Jacksonville, Tallahassee, Gainesville, Lakeland, Kissimmee, Daytona Beach, Gainesville, Palm Coast, Palm Bay, Port St. Lucie, plus all the way down to Miami, and more.
Our charity vehicle donation program helps turns cars, trucks, motorcycles, SUVs, RVs, and even boats in to children living their dreams in the Orlando area and all over Florida. Car donation is a kind and generous action, and it's something you will feel great about all year long. Plus, you'll get a great tax deduction, so you'll really feel good when it comes to tax time.
Donating a car is easy and beneficial, and it will make a child's dreams come true.
Wheels For Wishes provides a way that you can help children with critical illnesses so that they can share the same joy and fun that kids of their age are - and should be - experiencing. Wheels For Wishes car donations are tax deductible and can help fund trips and activities for children in the Orlando area, giving many children a chance to live their dreams.
A car donation program is a win-win for all: Doing so helps kids, while putting money back into your pocket at tax time.
The Best Place To Donate A Car In Orlando, FL
Free pick-up and towing of all vehicles, running or not, anywhere in Florida.
Get the maximum possible tax deduction for your charity vehicle donation. Unlike many others we are a fully registered IRS 501(c)(3) Non-Profit Organization.
Our professional service makes the vehicle donation process simple and easy.
The knowledge that your vehicle will help an Orlando child.

Helping with such a cause can help put a smile on a young child's face and put "fun" back into their vocabulary. There is nothing more precious than that.
Your car donation can assist kids in Orlando, Florida, by giving them a special day out at one of the following kid-favorite venues - allowing them a much needed and much deserved boost.
Orlando Car Donation Has Provided 13,218 Wishes To The Children Of Make-A-Wish
Disney World: There are four parks children can enjoy at Disney World - Animal Kingdom, Magic Kingdom, Epcot and Hollywood Studios - and several water parks for splashing around and staying cool in the warm Florida sun. Each park offers a bit of a different flavor from educational and historical elements to seeing animals from around the world roaming in their natural habitats - but all are family-friendly and a favorite destination for children of all ages.
Universal Studios: There are two theme parks that make up the Universal Studios theme park in Orlando. Universal studios offers movie-themed events and shows, while its sister park, Islands of Adventure, is more focused on thrill rides. Islands of Adventure recently opened a Harry Potter portion of the park, which features several Harry Potter-themed rides and scenery - making it a very popular children's attraction.
Gatorland: Children love animals and Florida is notorious for its alligators. In Orlando, there's a whole outdoor adventure park dedicated to alligators - Gatorland. Gatorland is a 110-acre park housing a variety of gators, crocodiles and other animals. A petting zoo is a kid favorite.

Sea World: Sea World of Orlando puts children up close with marine animals such as sting rays, killer whales, sea lions, dolphins and turtles. The Sea World shows are something children and adults don't want to miss. Sea World also features rides and water park attractions for children and families to enjoy.
Orlando, Florida is a child's paradise. And you can help ensure that all children get to experience the fun that the area has to offer through donating your car to Wheels For Wishes.
How Do I Donate A Car In Orlando?
We make the process as easy as possible whether donating on-line or by phone.
Start by giving us a call at 1-855-278-9474 or filling out our easy vehicle donation form. Our experienced vehicle donation representatives are available any time to help you with the donation process and answer any questions you might have.
Next, we'll contact you within 24 hours of the next business day to arrange for your vehicle pick up! We tow any vehicle, anywhere in Florida, at no cost to you.
Finally, we'll mail out your tax deductible receipt. Save this and deduct it from your taxes at the end of the year. Any donations we receive on-line before 12:00 A.M. January 1st count for that tax year, so there's never been a better time than now to donate a car.

Donate A Car Anywhere Else In Florida
Orlando, Saint Petersburg, Tampa, Jacksonville, Tallahassee, Gainesville, Lakeland, Miami, Hialeah, Miami Gardens, Fort Lauderdale, Hollywood, Port St. Lucie, Cape Coral, Naples, Bonita Springs