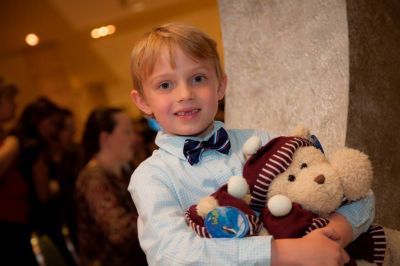 Support Make-A-Wish During Wish Night May 16
Every 38 minutes a child has their wish granted thanks to Make-A-Wish. Throughout the United States, children with critical illnesses are having their lives changed every day thanks to the great work of our partner, Make-A-Wish. Whether you live in Dallas, Fort Worth, El Paso, or any other city in North Texas, you can help make wishes come true in your community by taking part in an evening of wishes, Saturday, May 16. Make-A-Wish North Texas serves 161 counties and has helped to grant the wishes of thousands of Wish Kids. Learn how it feels to be a part of the magic by taking part in this great Make-A-Wish event May 16.
An Evening Of Wishes Can Mean A Life Of Hope For A Wish Kid
Get your best black-tie outfit ready and clear your schedule the 2015 Wish Night Gala in Dallas at the Hilton Anatole Hotel (2201 N. Stemmons Freeway). This is the 19th year the Wish Night Gala has taken place to celebrate the lives of Wish Kids everywhere and to help fundraise so more children with critical illnesses can have their wishes granted. This is the largest fundraising event of the year, and you can be a part of the splendor.
In the first 18 years of the event, the event has raised nearly $12.5 million – which is enough money to grant nearly 1,700 wishes. Last year's event raised $1.48 million, and organizers hope to have another record year of fundraising. Celebrate the wishes that have come true in the past and meet the heroes that make it happen during one exciting night of Wish magic. The average cost of a wish is $8,000, so your attendance at an event like this can help to make even more wishes possible.
For more information, please contact Tabatha Gonzalez-Olaechea at 214-496-5006, or by e-mail at tolaechea@ntx.wish.org.
Help Make-A-Wish Make Their Goal
Make-A-Wish North Texas has granted more than 7,000 wishes since it started in 1982, and it can continue to do this when you support events like the Wish Night Gala. But if you can't make this event, there's another way you can help, and it starts in your garage when you donate a car. When you donate a vehicle to Wheels For Wishes benefiting Make-A-Wish North Texas, you are turning your vehicle into wishes for children with critical illnesses in cities like Lubbock, Plano, Irving, Garland, Frisco, Waco, Amarillo, Arlington and throughout North Texas.
We offer free pick-up and towing of all vehicles, running or not, anywhere in Texas. We help turn your vehicle into a wish for a local child, and not only do you get a tax deduction, you get the knowledge that you helped a child turn their wish into reality. Call us at 1-855-278-9474 or fill out our easy vehicle donation form.
Don't hesitate to give us a call. Even if you aren't sure how to donate a car, representatives will walk you through the car donation process and answer any questions you might have. Give us a call today and help make a wish come true for a child in your neighborhood!