This March, Walk For Wishes In Massachusetts Or Rhode Island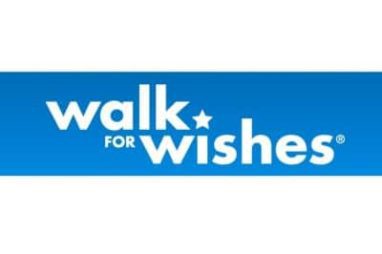 When you participate in either of the two Make-A-Wish Massachusetts and Rhode Island Walk For Wishes events this March 8 and 22, you can help to make wishes come true for kids between the ages of 2 ½ and 18 who are living in cities like Boston, Springfield, Worcester, Providence, and more. Kids who are battling critical illnesses can benefit from the wonderful work that Make-A-Wish does, and joining in on the Walk For Wishes events can make it all possible.
Holyoke Walk For Wishes Takes Place March 8
Don't let the cold winter weather scare you away from participating in the Holyoke Walk For Wishes event – the event is completely indoors and away from the cold winds and snowy streets. Help Make-A-Wish Massachusetts and Rhode Island reach their fundraising goal of $30,000 during their 5th Annual Walk For Wishes at the Holyoke Mall (50 Holyoke Street). Register or donate to support another walker today!
General registration is $25 for adults and $10 for youths under the age of 18. Wish kids, wish family members, and corporate partners all walk for free. Participants are all encouraged to do some fundraising to help Make-A-Wish reach their goal.
If you are interested in becoming an event sponsor, choose from a Route Sign Sponsor ($200), a Joy Sponsor ($500), a Strength Sponsor ($1,000), a Hope Sponsor ($2,500), or a Presenting Sponsor ($5,000).
Don't miss out on this fun event that is perfect for the whole family. The event will begin bright and early with registration and pre-walk activities at 8:30 a.m. The Walk For Wishes will begin at 10 a.m. and the closing ceremony will take place around 11 a.m. Learn more on the event website.
Don't Miss Warwick Walk For Wishes On March 22
If you live in Rhode Island, the Warwick Walk For Wishes might be a better option for you. Just like the Holyoke Walk For Wishes, the event will be held indoors at the Warwick Mall (400 Bald Hill Road). Registration will begin at 8 a.m. and the Walk For Wishes event will begin at 9:15 a.m. and is expected to conclude around 11 a.m.
Register today for the Rhode Island Walk For Wishes or become an event sponsor to enrich children's lives with hope, strength, and joy. Your efforts to help Make-A-Wish will truly make a difference in the lives of local children. Who knew that walking for wishes could be so rewarding?
Can't Attend Either Walk?
If you are unable to make it to either walk, you can still help Make-A-Wish. Donate a car, truck, boat, or camper to Wheels For Wishes, benefiting Make-A-Wish Massachusetts and Rhode Island. Your tax-deductible vehicle donation will be picked up or towed away at absolutely no cost to you and will help to grant the wishes of children in your community.
Car donation helps to grant the wishes of local children, but it is also green and eco-friendly. Car donation involves a vehicle being recycled and reused to build new vehicles, or auctioning off a vehicle for someone else to use. Car donation is beneficial in so many different ways.
To donate your vehicle to Wheels For Wishes, benefiting Make-A-Wish, please call 1-855-278-9474 or fill out our online car donation form.

Back to Blog