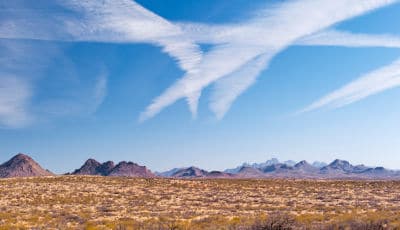 Visit These Popular Places In New Mexico
Whether you are visiting New Mexico or you are a resident, this vast open state offers several popular attractions. From outdoor wonders to unique spots in Albuquerque, Rio Rancho, Las Cruces and Santa Fe, New Mexico has a place for everyone! 
Georgia O'Keeffe Museum
The Georgia O'Keeffe Museum (217 Johnson St Santa Fe, N.M. 87501) honors O'Keeffe's memory by featuring over 900 of her original works. The museum displays over 3,000 works of art including 140 oil paintings by O'Keefe as well as 700 of her drawings and hundreds of her other original works. Georgia O'Keeffe (1887-1986) was one of the most prominent artists in the 20th century. Seeing her museum in Santa Fe not only gives visitors an opportunity to see her art, but it also gives people perspective on her surrounding inspiration in New Mexico.
The White House
Not to be confused with the one in Washington D.C., this White House (3828 Piermont Dr, Albuquerque, N.M. 87112) is the home of the fictional Walter White where the popular T.V. show, Breaking Bad, was filmed. Beware that this is a real home owned by real people—not a prop home. Accordingly, make sure to be respectful, and definitely don't throw pizza on the roof! If you want to see all the sights from Breaking Bad, consider taking the RV tour—yes, it's like the RV in the show.
Carlsbad Caverns
Located in the Guadalupe Mountains in southeastern New Mexico, the Carlsbad Caverns feature over 119 wondrous caves. During your exploration, make sure to check out the Big Room. This natural limestone chamber is 4,000 feet long, 625 feet wide and 255 feet tall. It is the third largest chamber in the country. If you are feeling adventurous, the Carlsbad Caverns are not the only wonder within the gorgeous landscape of New Mexico! You can explore even more of the outdoors during your stay.
Give Back To New Mexico
After you experience a wonderful trip courtesy of New Mexico and all of its popular attractions, you can find a way to give back. Perhaps the easiest solution to give back in a big way is by donating your unwanted vehicle to Wheels For Wishes. If you donate to Wheels For Wishes, you will help benefit local children with critical illnesses live their dreams through Make-A-Wish New Mexico.
Wheels For Wishes is a 501(c)(3) nonprofit car donation organization that offers donors free towing and a 100 percent tax deductible receipt. Not only will your car donation help you to give back to New Mexico children, it will also help you with a great tax deduction and freed-up space in your driveway. Donate today by calling 1-855-278-9474 or fill out an online donation form.