Santa Fe Car Donation Benefits Make-A-Wish Kids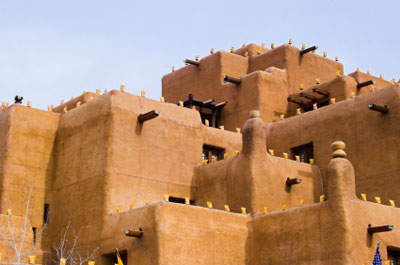 Wheels For Wishes is a vehicle donation program benefiting Make-A-Wish® New Mexico. Our charity car donation program helps turns cars, trucks, motorcycles, SUVs, RVs, and even boats in to wishes for children in the Santa Fe area and all over New Mexico.
Car donation is a convenient alternative to selling or trading in your vehicle, and Wheels For Wishes will do everything for you! What's better than helping a local child in Santa Fe while also getting rid of your old car in the quickest, easiest way possible?
Car Donation Benefits Local Make-A-Wish Kids In New Mexico
Since 2010,Wheels For Wishes New Mexico has been working endlessly to help grant the wishes of kids in New Mexico, including Santa Fe, Las Vegas, Los Alamos, Taos, San Juan, Raton, and more. You can easily contribute to the wish making team by donating that old car that sits in your driveway. It's easy and extremely generous!
If you have an old car sitting in your driveway taking up space, donating it to the Wheels For Wishes allows it to fulfill the wish of a local child with a critical illness. Your car donation will have a memorable impact on a child's life, and it's easy to do.
Santa Fe is filled with all types of activities a child might wish for, and your car donation will help fulfill a child's wish. Whether it's visiting a museum, park, zoo, or an adventure, by donating your old car to Wheels For Wishes you will be able to make a child's wonder a reality.
It also a great tax deduction as well. Instead of letting your old car rust away, help a child get out and see the beauty of Santa Fe.
Benefits Of Our Santa Fe Car Donation Program
Did you know car donation can benefit you, the donor, as well? Car donation pays with a great tax deduction, and has even more benefits for you!
Here's just a handful of the perks of car donation in Santa Fe, New Mexico:

Free pick-up and towing of all vehicles, running or not, anywhere in New Mexico including Albuquerque.
Get the maximum possible tax deduction for your charity car donation. Unlike many others we are a fully registered IRS 501(c)(3) nonprofit organization.
Our professional service makes the car donation process simple and easy.
The knowledge that your vehicle will help a Santa Fe child.
No matter what a child may wish for, you can make a difference just by donating your car. A vehicle that you no longer need can be used for something bigger and better.
All you have to do is get in touch with Wheels For Wishes. The proceeds from your car donation will go towards Make-A-Wish New Mexico, helping them fund more wishes in the state.
Just imagine all the good they can do with the help of your car donation!
Free Pick Up For Car Donations In Santa Fe, New Mexico Area
We come to you almost anywhere in New Mexico and tow away car donations for free!
Santa Fe
Taos
Farmington
Raton
and all over New Mexico!
Donate a car to get complimentary towing for your car donations!
We accept Most Car Donations, running or not
Your generous vehicle donation doesn't need to be in perfect condition! In fact, we accept your car donation most of the time, whether it's running or not.
That's not all! We accept all sorts of types of vehicles beyond just a normal car donation. These include:
Cars
Trucks
RVs
Motorcycles
Boats
Trailers
Jet Skis
And other vehicles!
Vehicle and car donation should be easy! Our team is here to make the experience convenient for you when you donate a car!
Donate A Car In Three Easy Steps
We make the process as easy as possible whether you donate a car online or by phone.
Start by giving us a call at 1-855-278-9474 or filling out our easy car donation form. Our experienced car donation representatives are available any time to help you with the donation process and answer any questions you might have.
Next, we'll contact you within 24 hours of the next business day to arrange for your vehicle pick up! We tow any vehicle, anywhere in New Mexico, at no cost to you.
Finally, we'll mail out your tax deductible receipt. Save this for your tax deduction at the end of the year. Any donations we receive on-line before 11:59 p.m. count for that tax year, so there's never been a better time than now to donate a car!