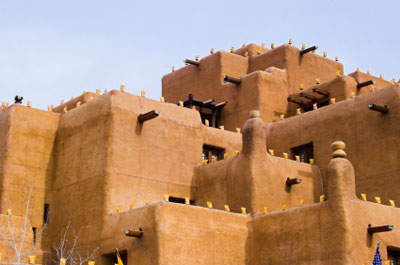 Wheels For Wishes is a vehicle donation program benefiting Make-A-Wish® New Mexico. Our charity vehicle donation program helps turns cars, trucks, motorcycles, SUVs, RVs, and even boats in to wishes for children in the Santa Fe area and all over New Mexico. Car donation is a convenient alternative to selling or trading in your vehicle, and Wheels For Wishes will do everything for you! What's better than helping a local child in Santa Fe while also getting rid of your old car in the quickest, easiest way possible?
Since 2010,Wheels For Wishes New Mexico has been working endlessly to help grant the wishes of kids in New Mexico, including Santa Fe, Las Vegas, Los Alamos, Taos, San Juan, Raton, and more. You can easily contribute to the wish making team by donating that old "junker" car that sits in your driveway. It's easy and extremely generous!
If you have an old car sitting in your driveway taking up space, donating it to the Wheels For Wishes allows it to fulfill the wish of a local child with a life-threatening medical condition. Your vehicle donation will have a memorable impact on a child's life, and it's easy to do.
Santa Fe is filled with all types of activities a child might wish for, and your car donation will help fulfill a child's wish. Whether it's visiting a museum, park, zoo, or an adventure, by donating your old car to Wheels For Wishes you will be able to make a child's wonder a reality. It also a great tax deduction as well. Instead of letting your old car rust away, help a child get out and see the beauty of Santa Fe.
Car Donation Doesn't Get Easier Than This. Our 100% Tax Deductible Program Offers:
Free pick-up and towing of all vehicles, running or not, anywhere in New Mexico including Albuquerque.
Get the maximum possible tax deduction for your charity vehicle donation. Unlike many others we are a fully registered IRS 501(c)(3) Non-Profit Organization.
Our professional service makes the vehicle donation process simple and easy.
The knowledge that your vehicle will help a Santa Fe child.
The Santa Fe Children's Museum is part educational experience, part amusement park, and somethign any child might wish to see. Younger children will enjoy having their faces painted, blowing bubbles and scaling the climbing wall, while older kids can learn to weave, make jewelry or create art from recycled materials. On hot days, everyone can splash around and enjoy the waterworks area.
Santa Fe is known for its delicious cuisine, and for the aspriring gourmet wish kid the Santa Fe School of Cooking has cooking classes just for kids. Under the guidance of a skilled chef, kids can learn the art of making a perfect tortilla. Red chili sauces and other New Mexican treats are also on the menu.
Ever wish to see a differnt time? Located on 200 acres of farmland, El Rancho de Las Golondrinas is a living history museum. The colonial ranch was built in the 1700s, but today it is dedicated to the history and culture of New Mexico in the 18th and 19th centuries. The ranch holds festivals and weekend events, where Southwestern music and dance is celebrated. However, it is all the villagers dressed in traditional clothing that makes this a memorable destination for kids of all ages.
Be a star in the life of a child
While exploring the stars is a wish for many, Santa Fe Community College has a stunning planetarium that can give an up close and person view. Programs include scientific documentaries, science fiction tales and Native American and Chinese lore, all of which are told through the beautiful use of constellations, darkness and light.
For wish kids that are in to art there are numerous museums in the Santa Fe area. New Mexico is known for its artists and artisans, so visit the museum of the state's most famous painter: Georgia O'Keefe. Other museums include the International Folk Art and New Mexican History Museum. Kids can even try their hand at art at the Painted Dish, which is a paint-your-own pottery studio.
Santa Fe has a lot to wish for, and your car donation can help fulfill a child's unque wish. Your donation makes a difference.
Wishes Come True For New Mexico Kids In Just Three Steps
We make the process as easy as possible whether donating on-line or by phone.
Start by giving us a call at 1-855-914-9474 or filling out our easy vehicle donation form. Our experienced vehicle donation representatives are available any time to help you with the donation process and answer any questions you might have.
Next, we'll contact you within 24 hours of the next business day to arrange for your vehicle pick up! We tow any vehicle, anywhere in New Mexico, at no cost to you.
Finally, we'll mail out your tax deductible receipt. Save this and deduct it from your taxes at the end of the year. Any donations we receive on-line before 12:00 A.M. January 1st count for that tax year, so there's never been a better time than now to donate a car.