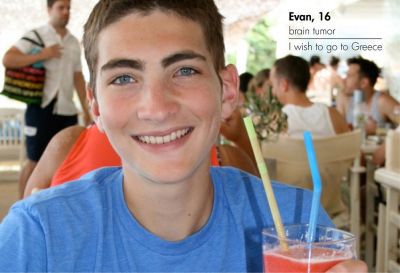 Two Fun Ways To Support Make-A-Wish Illinois This Fall
Whether your idea of fun is relaxing with your friends and enjoying a glass of wine, or you'd rather be out running and competing in a race, Make-A-Wish Illinois has you covered. Their Comparative Wine Tasting event may be for you, or maybe you'd rather run in the Bank of American Chicago Marathon. Whichever event you choose, you will be helping to make wishes come true for kids in Illinois! 
Drink Wine For Wishes
If you enjoy wine, then you won't want to miss the Comparative Wine Tasting event on Thursday, Oct. 8, which will be hosted by the Downtown Chi Omega Alumnae Chapter. This chic event will be held at the Palette and Chisel Academy of Fine Arts in Chicago (1012 N Dearborn). Doors will open at 7 p.m., and the tastings will begin at 7:30. There is a suggested donation of $30 per person when you register ahead of time, or $35 at the door. Guests must be 21 and over to attend.
The event will also feature a silent auction and raffle tickets will be sold prior to the event. Visit the event website for more information and learn more about the Downtown Chia Omega Alumnae Chapter here.
Join Team Make-A-Wish At Chicago Marathon
Become an official member of Team Make-A-Wish when you register for the Bank of America Chicago Marathon taking place on Sunday, Oct. 11. The event is known for its fast, flat course, making it the perfect marathon for both amateurs and skilled athletes. Join Team Make-A-Wish in the Chicago Marathon's 38th year, and enjoy the beauty of the Chicago skyline as the track takes you through dozens of local and historic landmarks.
This year's race will start and end in Grant Park, with a start time of 7:30 a.m. Runners will have 6 ½ hours to complete the course. Register today for a fee of $185, or $210 for international residents. You can find answers to any of your race questions at the event website.
Donate Your Car For Illinois Kids
If you cannot attend either of these events but you'd still like to support Make-A-Wish Illinois, consider donating your car to charity. Your car donation helps to fund wishes for children living in areas like Chicago, Springfield, Peoria, Joliet, Rockford, East Saint Louis, and Aurora. If you have an unwanted vehicle that you no longer want or need, let it serve a bigger and better purpose and donate it to Wheels For Wishes benefiting Make-A-Wish Illinois.
If you live amongst the hustle and bustle of Chicago, you may not even need a vehicle to get around. Public transportation is so readily available in Chicago that donating a car may actually save you money in the long run. Why pay money for car insurance, tabs, gas, maintenance, and other expenses when you don't need to? Donate your car today and receive a great tax deduction for your charitable contribution. Your donation could be just what it takes to put a smile on the face of a child in your community! To donate, please call 1-855-278-9474 or fill out an online car donation form today.