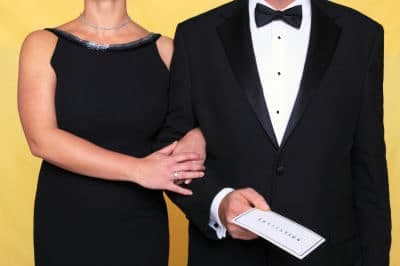 Wish Ball A Great Event To Help Grant Wishes In South Carolina
A fancy night out – getting dressed up and having an elegant dinner – is always great when you can do it without the kids. But what if you can do it for the kids? That's what the Wish Ball is all about.
The Wish Ball is an evening of charitable giving to fund the mission of Make-A-Wish South Carolina. The event includes an incredible cocktail hour, elegant dinner, music and dancing, as well as silent and live auctions. The event takes place on Saturday night, May 9, at the wonderful South Carolina State Museum (301 Gervais St., Columbia).
Most important, the event raises funds to help us make every eligible child's wish come true.
Sponsorship, Tickets Now Available
Tickets and sponsorship are now available. Sponsorship levels available include:
$25,000 – Presenting Sponsor
$15,000 – Hope Sponsor
$10,000 – Strength Sponsor
$5,000 – Joy Sponsor
$1,500 – Star Sponsor
For more sponsorship information or to buy tickets, contact Maggie Nash at mnash@sc.wish.org or by telephone at 864-250-0702 x109.
Can't Make The Wish Ball? You Can Still Help Make-A-Wish
Make-A-Wish South Carolina has been helping to grant wishes since 1984. In the more than 30 years of the chapter, more than 2,000 wishes have been granted – more than 130 across the state each year. There are ways you can help Make-A-Wish South Carolina, without going to the 2015 Wish Ball. One way is to donate airline miles, which is instrumental in helping to send Wish Kids and their families on their wish trips.
Another way is to donate an unwanted vehicle to Wheels For Wishes benefiting Make-A-Wish South Carolina. Donating a vehicle helps kids in Charleston, Mount Pleasant, North Charleston and throughout the Palmetto State. But it also saves you time and money that you would otherwise spend on getting rid of an unwanted vehicle. That unwanted vehicle will be transformed into a wish for a local child and gives you a great tax deduction at the same time. Wheels For Wishes is an IRS-registered 501(c)(3) nonprofit organization, and your donation is 100 percent tax deductible. Your car can make a wish come true!
To donate a vehicle to Wheels For Wishes, please call us at 1-855-278-9474, or fill out our easy online vehicle donation form. You will feel great about what your old car can do for a local child!