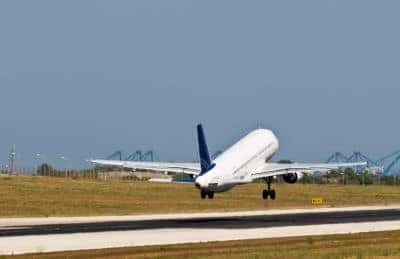 Frequent Flyer Miles Can Help Wishes Come True In South Carolina
Did you know that more than 74 percent of the wishes from children in South Carolina involve travel? The busiest travel time for Make-A-Wish is coming right around the corner with summer break, and there are ways to help.
Make-A-Wish relies on frequent flyer miles to help Wish Kids – and their families – travel to their destinations. One way to help is to donate your frequent flyer miles to Make-A-Wish South Carolina. Donated miles never expire and you can help transform the life of a child with a critical illness.
Simply fill out a Delta, United or US Airways form and your miles will be donated. You can also help by:
Hosting a drive for frequent flyer miles at your workplace
Asking your employer to donate miles
Hosting a banner or badge on your blog or website.
If you have JetBlue TrueBlue points, you can turn your points into dollars and donate to their charity of choice, including Make-A-Wish South Carolina. Visit the Jet Blue True Giving website to learn more.
For more information on getting involved, please check out the Make-A-Wish South Carolina website.
How Frequent Flyer Miles Benefit South Carolina Kids
Donating your miles can give Wish Kids an opportunity to make their dreams come true. Airline tickets are one of the biggest expenses for Make-A-Wish, so every mile that can be donated can help the other dollars create a once-in-a-life time experience for a child who needs it.
Nationally Make-A-Wish needs around 2.5 billion miles each year to cover the 50,000 round-trip tickets needed for local children each year. Your donation of frequent flyer miles can make a local child and their family very thankful.
If your vehicle can't take you to your dream destination, you can donate it to Wheels For Wishes and we could turn it into airline tickets for a local child needing to travel. You can be sure that your unwanted vehicle will become so much more for a local child.
Don't Like To Fly? Send A Child On A Dream Vacation Anyways
Maybe flying isn't for you – certainly plenty of people aren't fans of air travel – and that means you might not have miles to donate. That's OK, because you can still help make a local child's dream come true by making a vehicle donation through Wheels For Wishes benefiting Make-A-Wish South Carolina. Donating a vehicle helps kids in Columbia, Charleston, Mount Pleasant and throughout the Palmetto State, but it saves you time and money that you would otherwise spend on getting rid of an unwanted vehicle. That unwanted vehicle will be transformed into a wish for a local child and gives you a great tax deduction at the same time. Wheels For Wishes is an IRS-registered 501(c)(3) nonprofit organization, and your donation is 100 percent tax deductible. Your car can make a wish come true!
To donate a vehicle to Wheels For Wishes, please call us at 1-855-278-9474, or fill out our easy online vehicle donation form. You will feel great about what your old car can do for a local child!