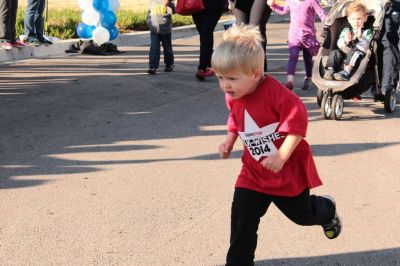 Dance Or Walk To Help Make-A-Wish North Texas In March
Whether you like an evening of watching celebrities dance or a morning out for a nice walk with friends, you can help Make-A-Wish North Texas in March, at either Waltzing for Wishes in Lubbock, or Walk For Wishes in Dallas. While wishes come in all shapes and sizes, the average cost of a wish is $8,000, which makes this event all so important to helping a child with a critical illness. Whether you are a sponsor or not, your support can provide a child in your community with hope for better times and the joy of experiencing the present.
Enjoy A Magical Evening While Helping To Grant Wishes
The 9th annual Waltzing for Wishes Gala on March 21 will feature local "celebrity dancers" who are matched with a professional dance partner. After weeks of dances lessons, each dancer will show off their talents and dazzle the audience with their grace and newfound skills.
For more information on becoming a sponsor, volunteering or attending, please contact Jordan Perry at 806-785-9474 or jperry@ntx.wish.org.
Walk For Wishes, March 28
The 10th annual Walk For Wishes takes place at Everchon Park (3505 Maple Ave.), and is a family-friendly community event. Participating in a Walk For Wishes allows you to personally make a difference in the community you live in. Advanced registration is $15 for adults and $10 for children ages 5-11 if you register before March 1, $20 for adults and $15 for kids from March 1-27, and $25 and $20, respectively, the day of the event. Walkers are encouraged to raise $100 and there are incentives available for different levels of fundraising.
Registration begins at 7 a.m., with opening ceremonies at 8:30 a.m. and the walk starting at 9 a.m. Perks for taking part in the walk include: Complimentary food and beverages before and after the walk; live entertainment; a team photo opportunity; and a Kids Zone that includes face painting, games, bounce house and more!
Register Online Today
Walkers can register as teams, so if you have a group of family, friends or co-workers, you can form a team and start raising money today! There are team incentives as well as awards for the best team shirts, so make sure you get really creative.
When you Walk for Wishes, you will feel great about bringing joy and hope to a local child. Wish kids also attend and they will get so much joy from seeing how many caring, supportive people are there walking for them!
If you are unable to attend, you can still sponsor another walker, or make a general donation. For information on 2015 Walk For Wishes Sponsorship Opportunities, please contact Elise Christmas at echristmas@ntx.wish.org.
Help Make-A-Wish Make Their Goal
If you can't attend either of these events, there are other ways to help, including donating a car to Wheels For Wishes, benefiting Make-A-Wish North Texas. We offer free pick-up and towing of all vehicles, running or not, anywhere in Texas including Dallas, Fort Worth, El Paso, Lubbock, Plano, Irving, Garland, Frisco, Waco, Amarillo and Arlington.
We help turn your vehicle into a wish for a local child, and not only do you get a tax deduction, you get the knowledge that you helped a child turn their wish into reality. Call us at 1-855-278-9474 or fill out our easy vehicle donation form.