What Does A Car Title Look Like?
Your car title, or certificate of title, is proof of vehicle ownership in a legal document. What does a vehicle title look like? Vehicle titles typically include the VIN, year, make, model, year and color of your car. Every state has different titles and title requirements. Read on to learn more information about what a car title looks like, including examples of titles from all 50 states.
Example Of A Car Title
What does a car title look like? It depends on your state, but a lot of car titles share similarities. Here is an example: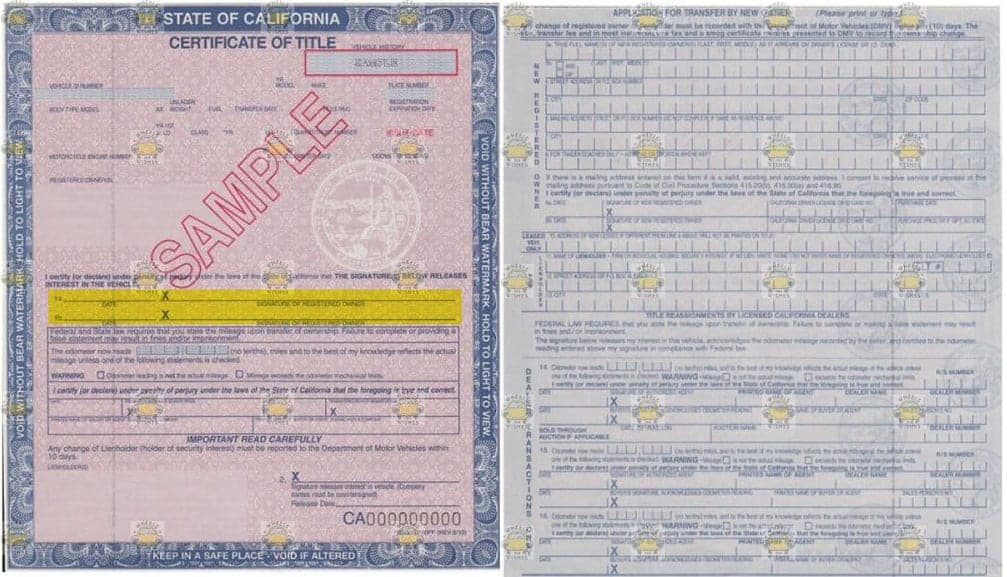 This is a California certificate of title. Not all titles will look like this as all states are different, but this is a good reference point. As you can see, the top portion contains the vehicle's basic information. Below you will find the registered owners name and address. The middle section has fields to fill out in the case of a title transfer—usually occurring when selling the vehicle. This section has two places for the seller to sign and one spot for the buyer to sign.
Title FAQs For All 50 States
Do you have a question about your state's vehicle title and its rules? Here are answers to frequently asked questions for all 50 states and their vehicle titles: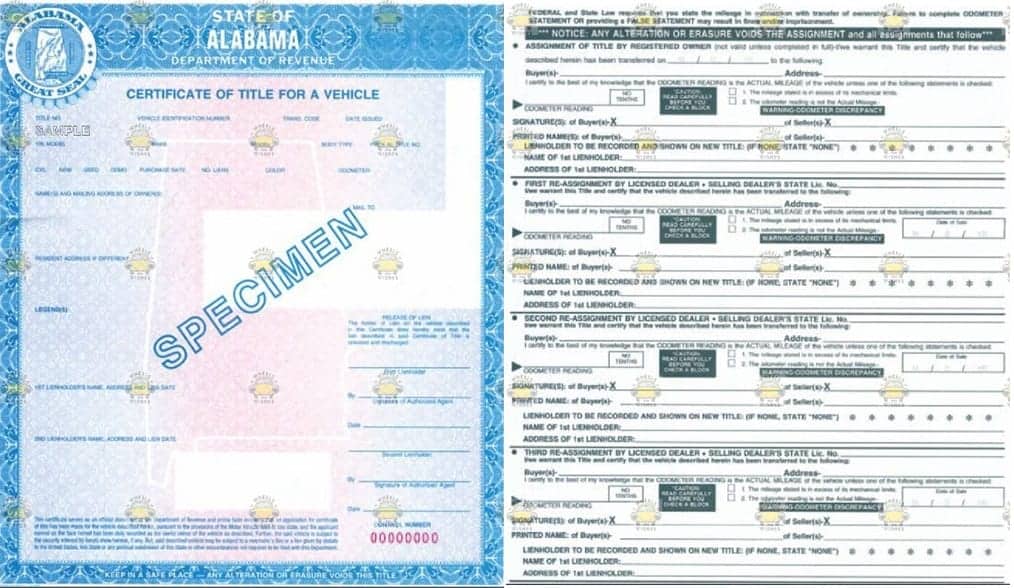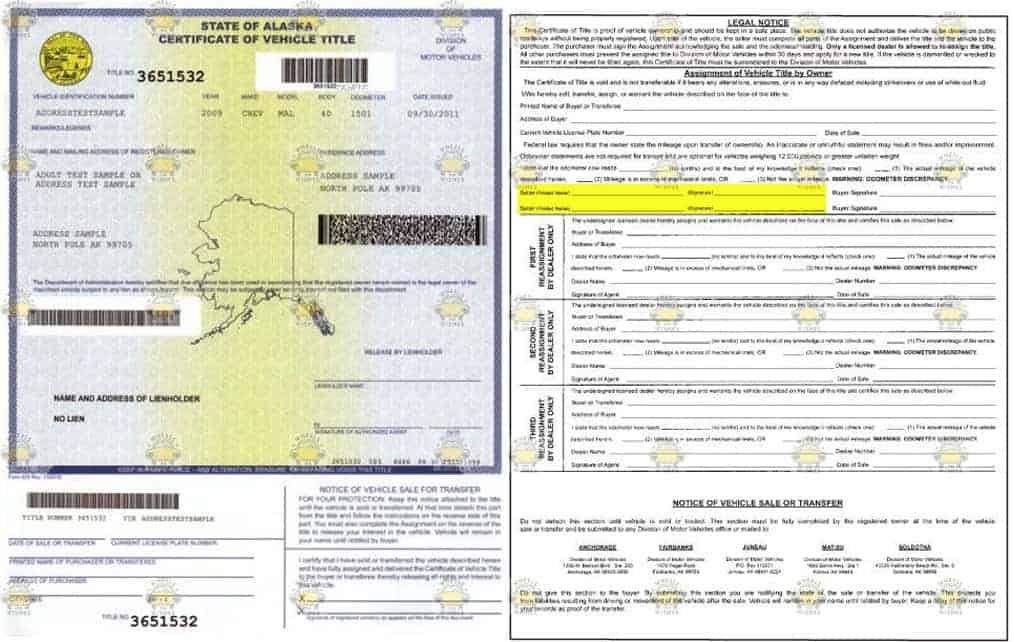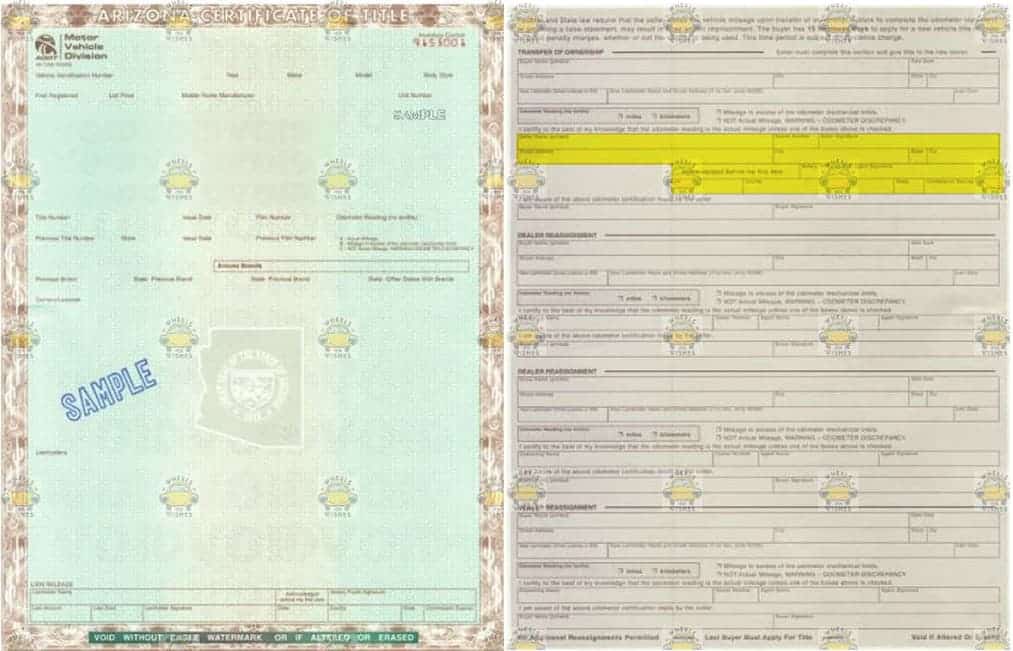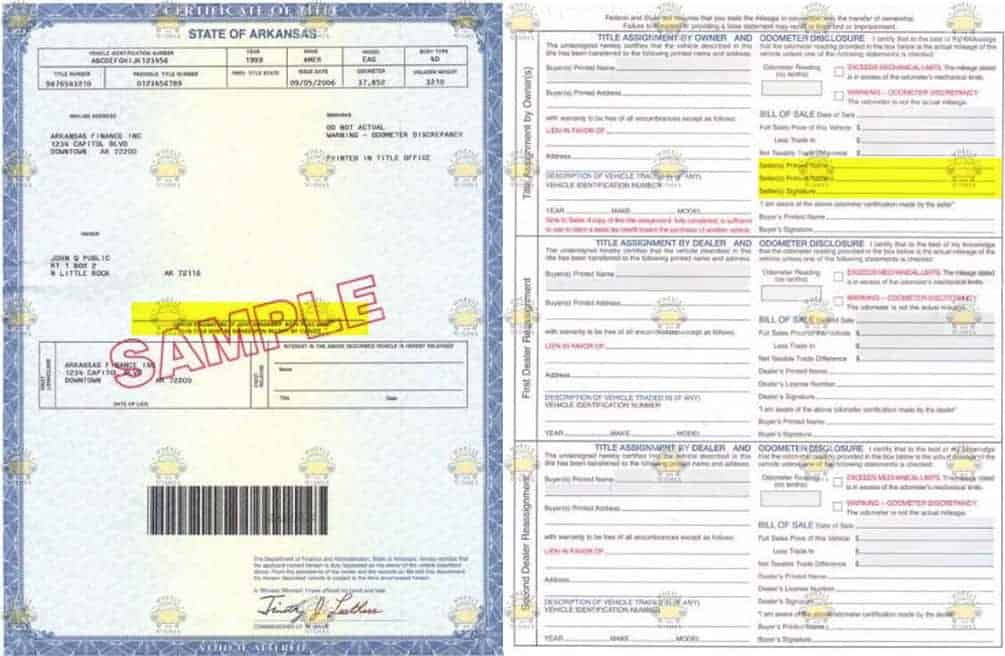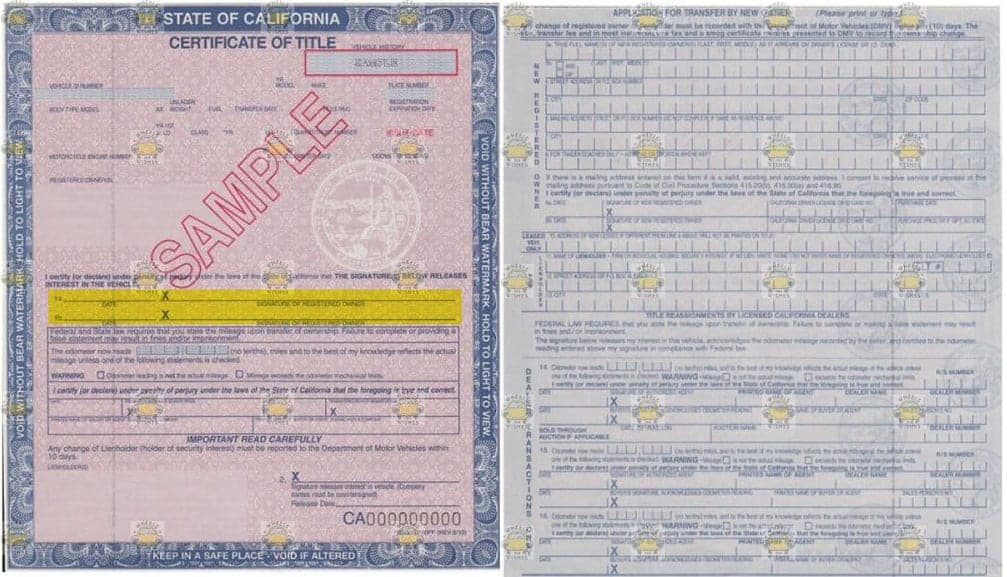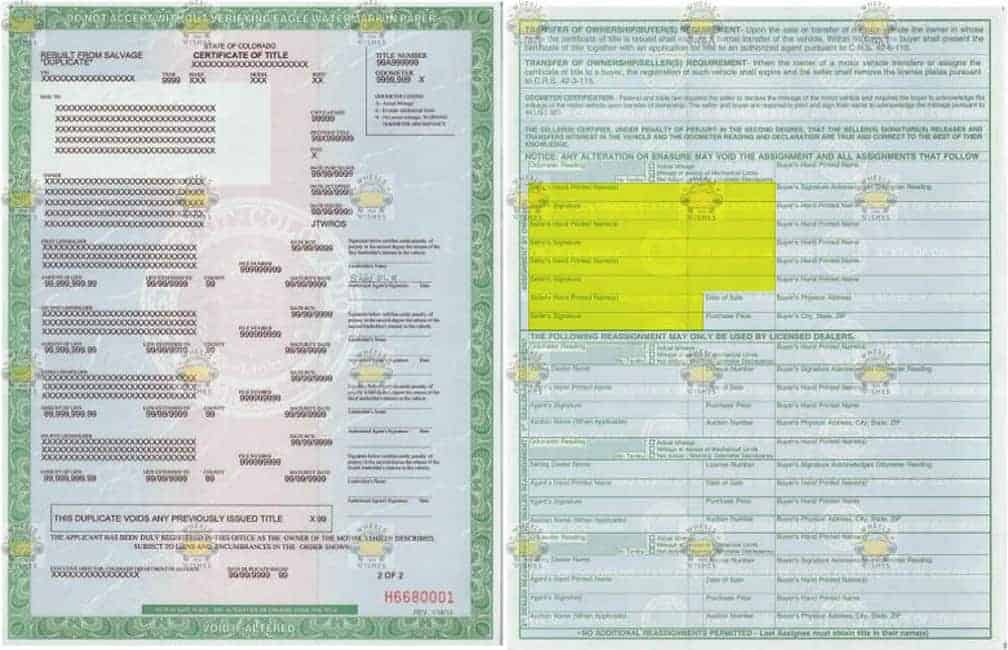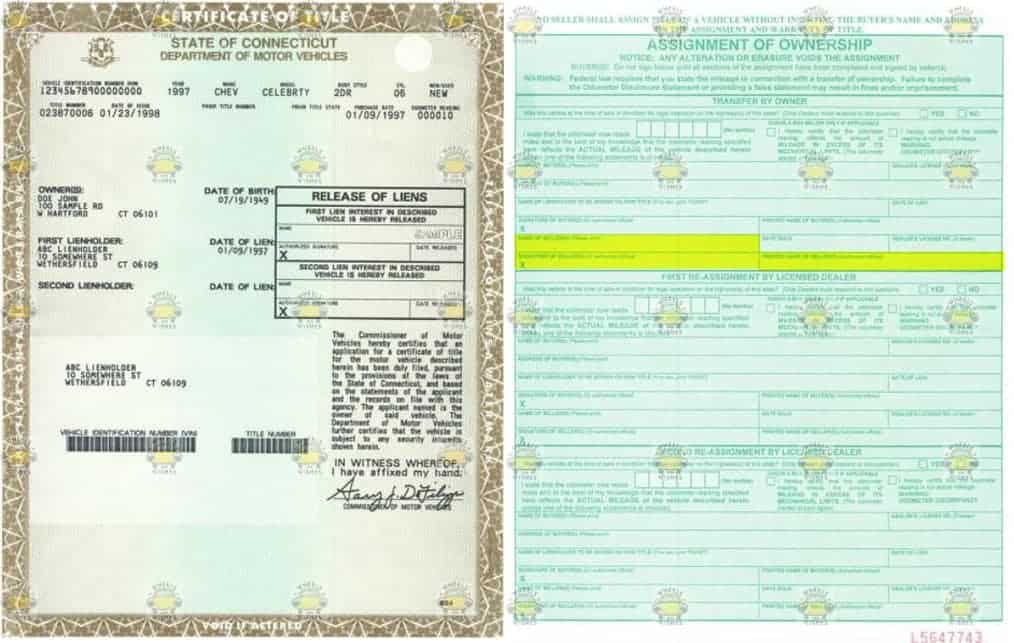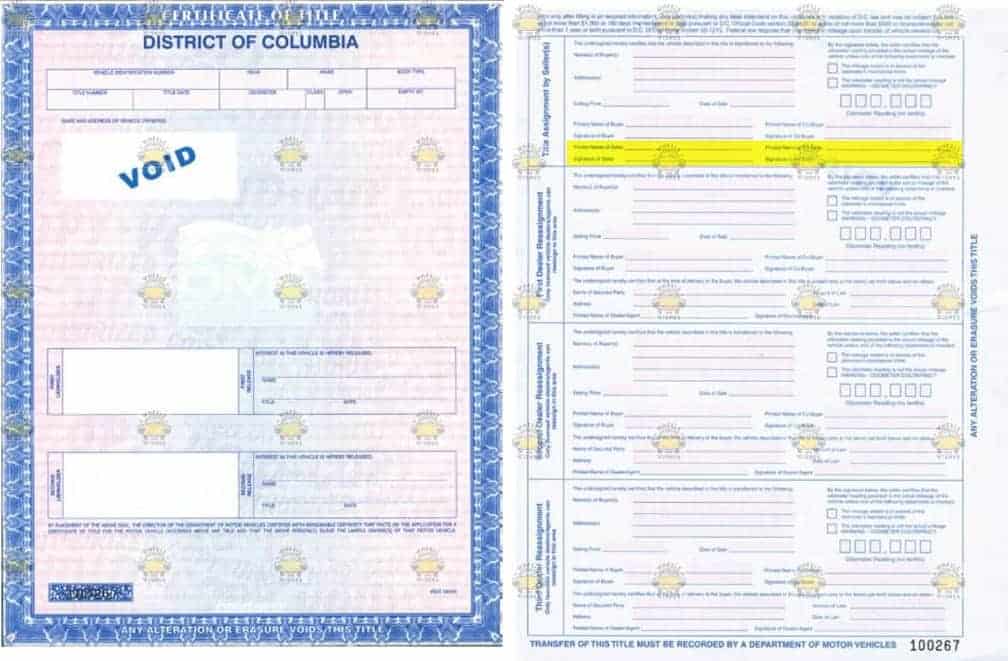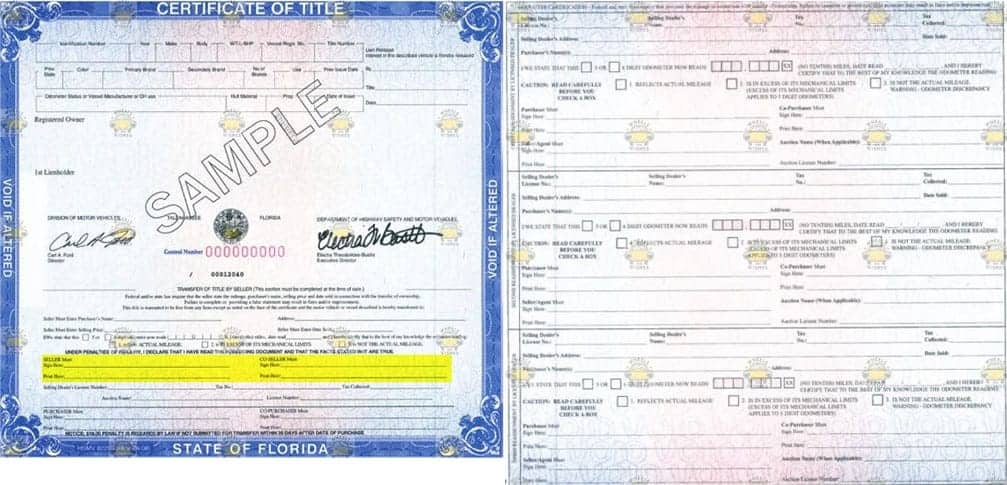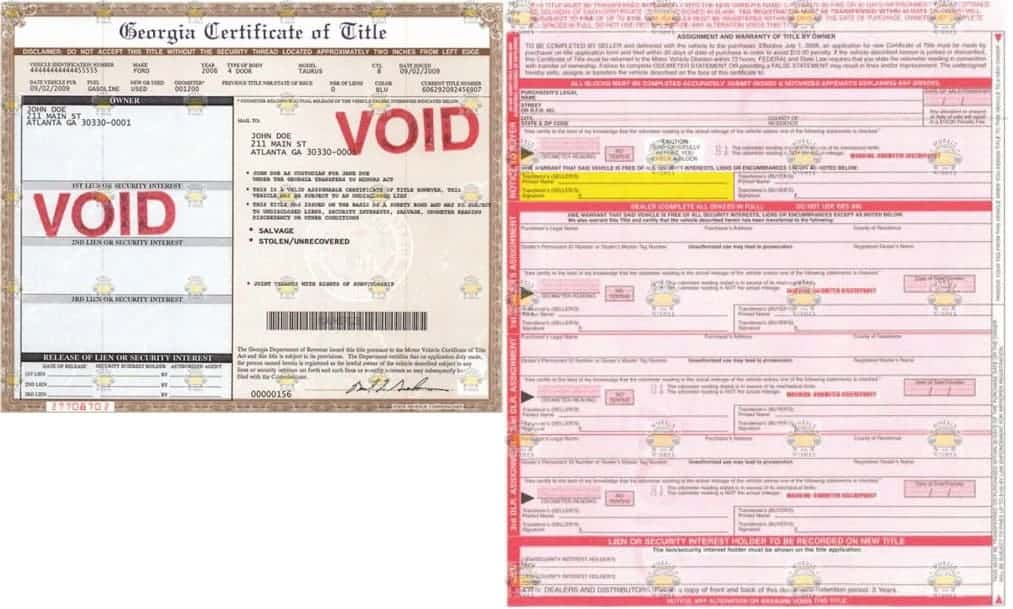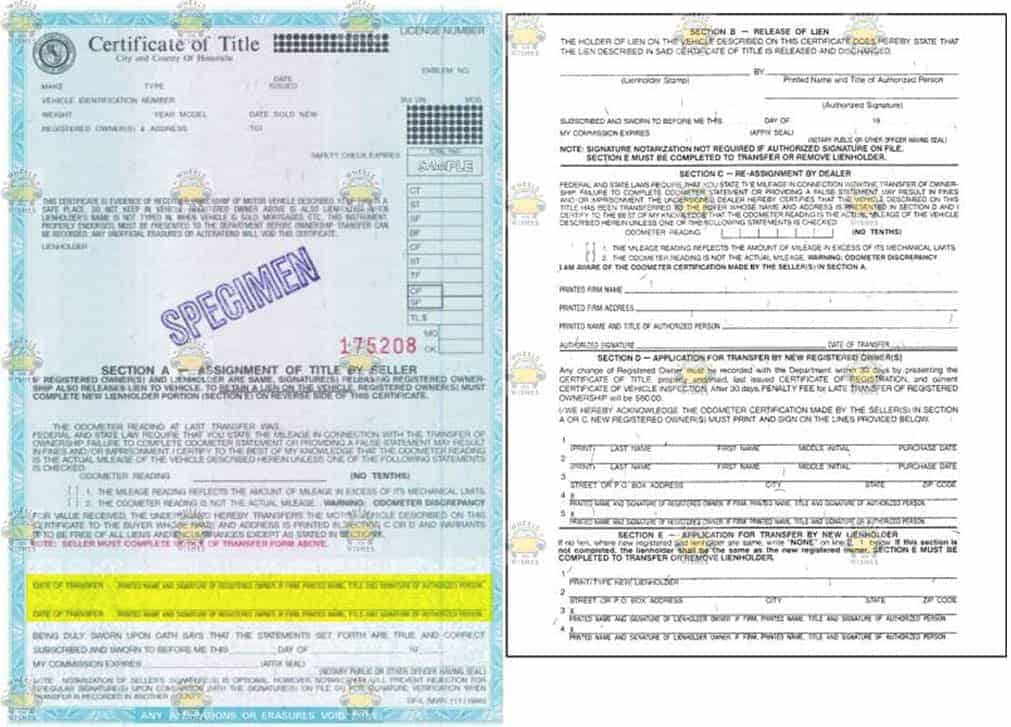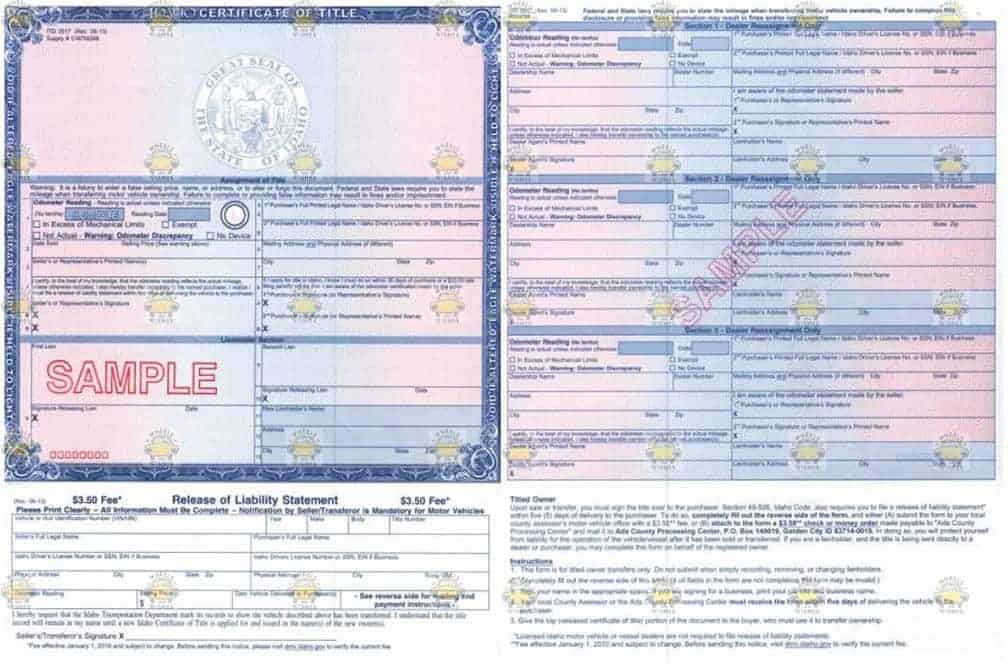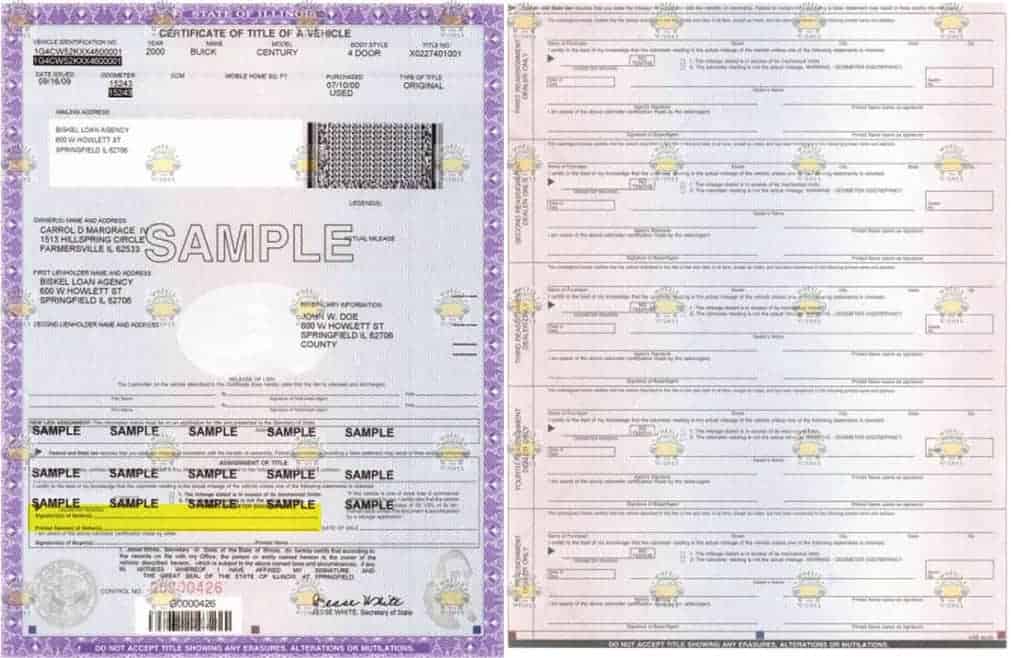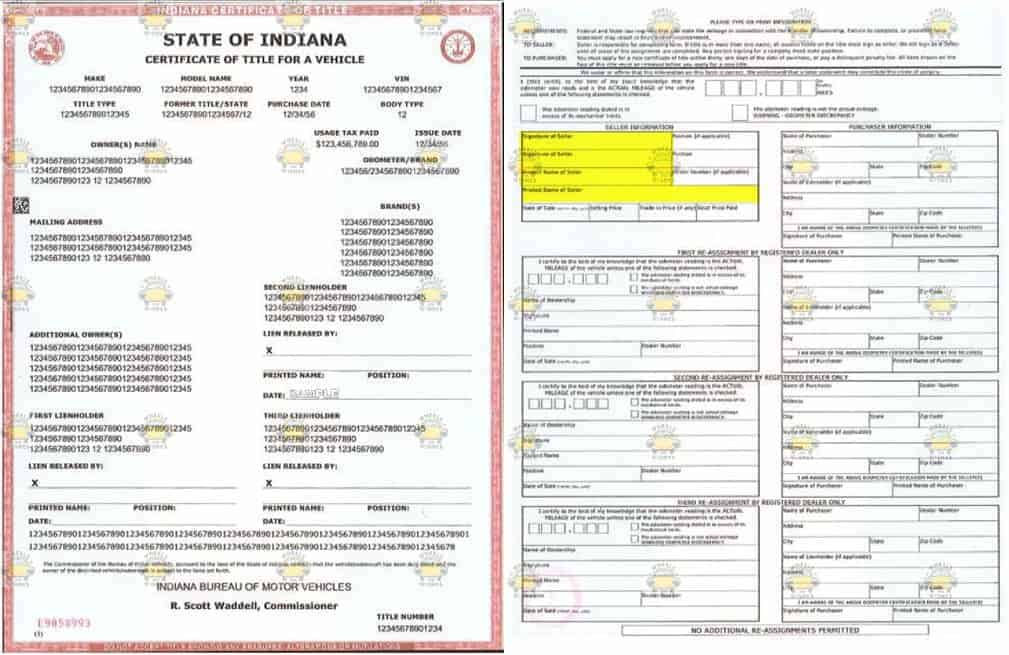 Iowa: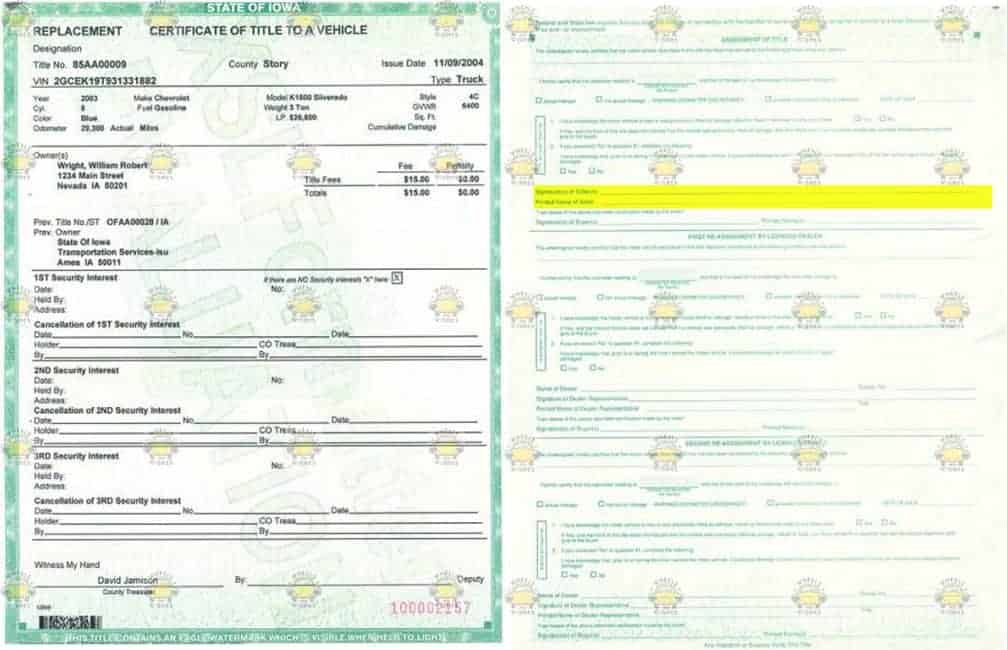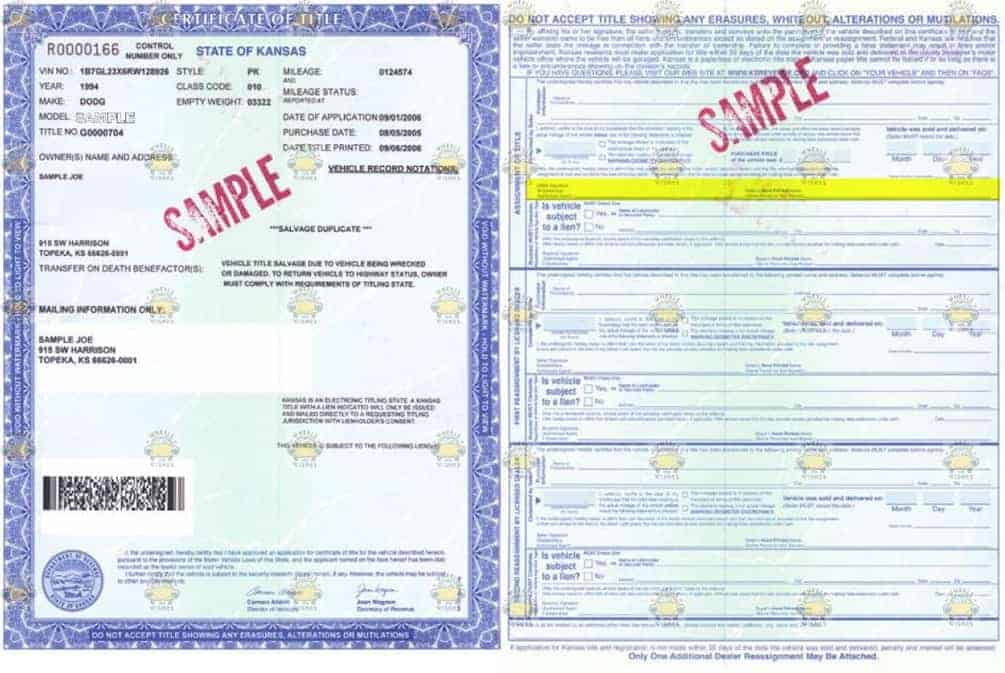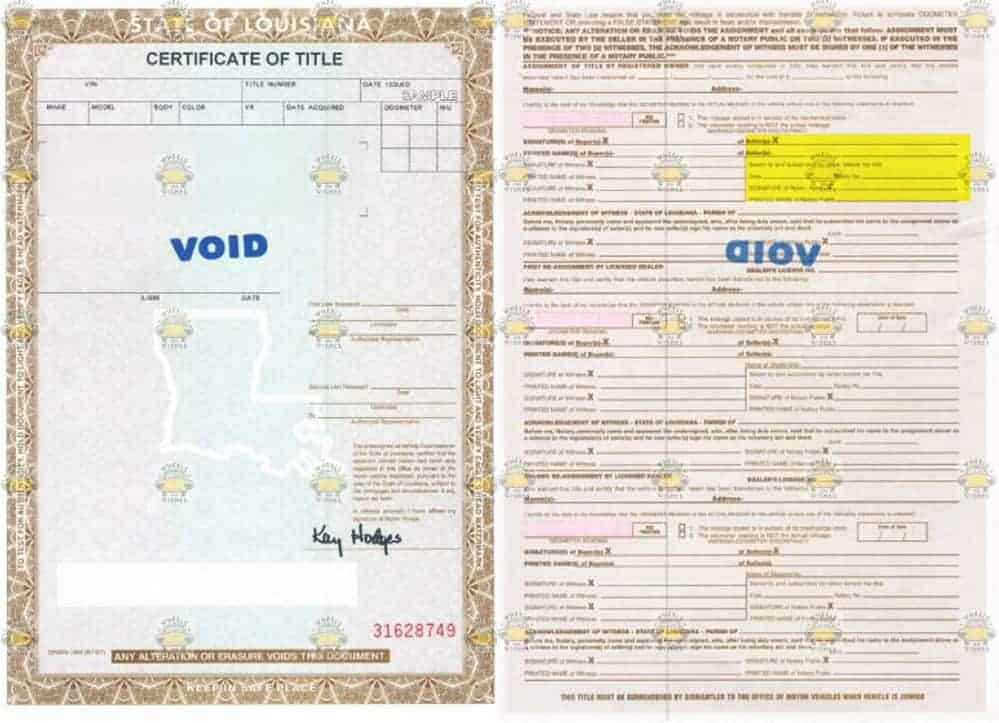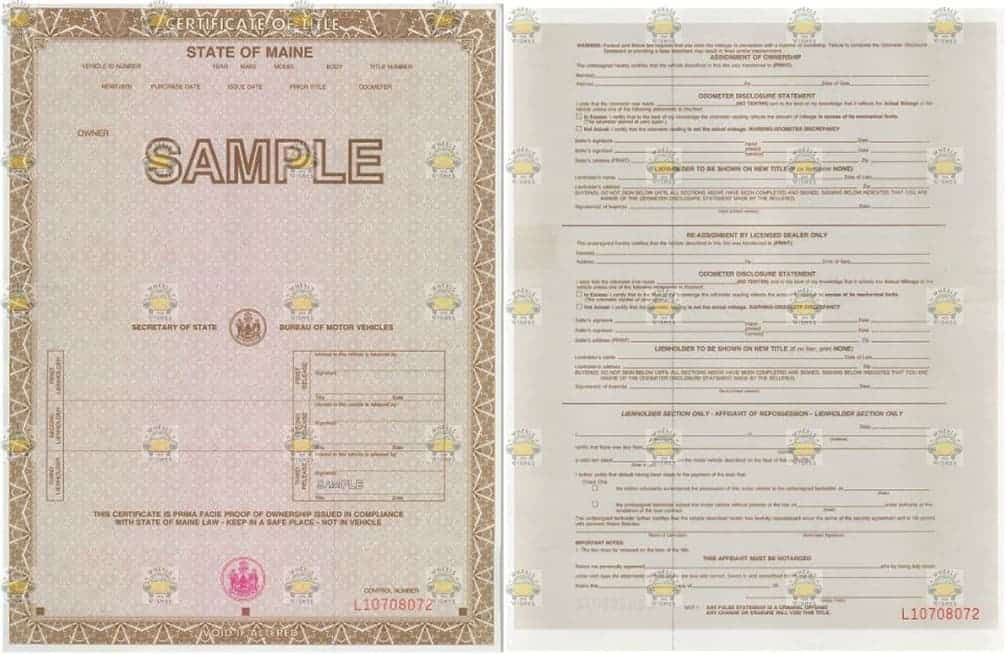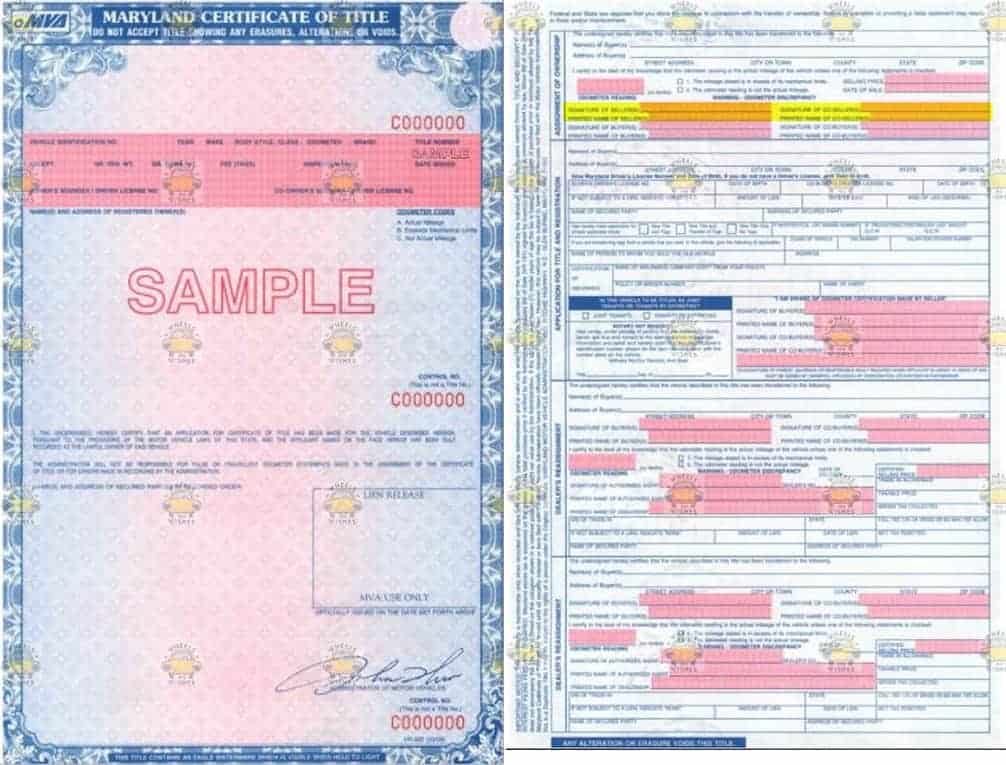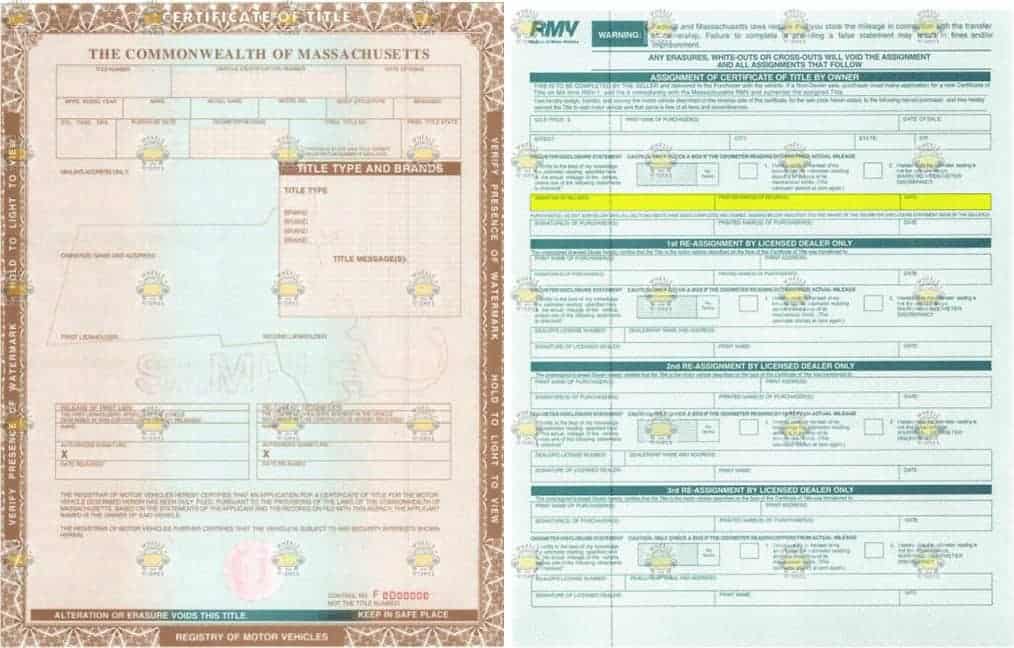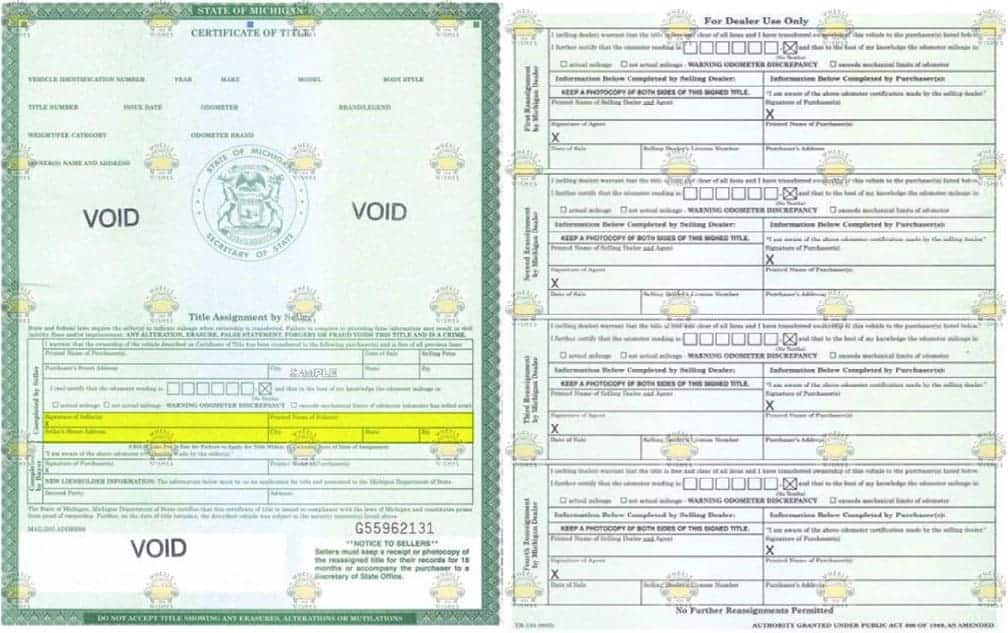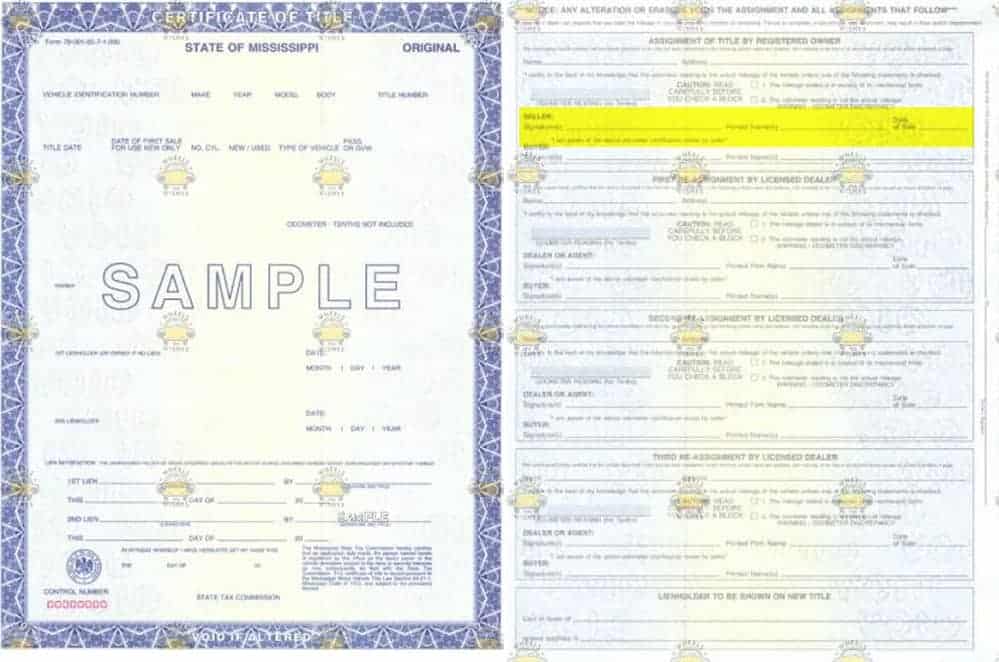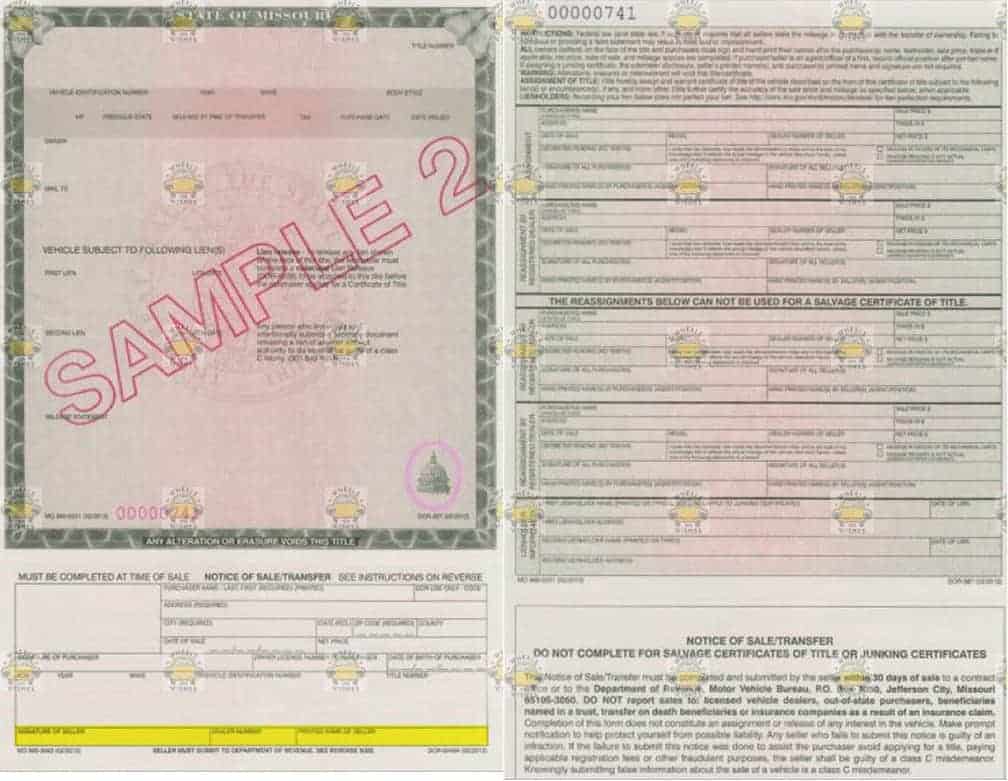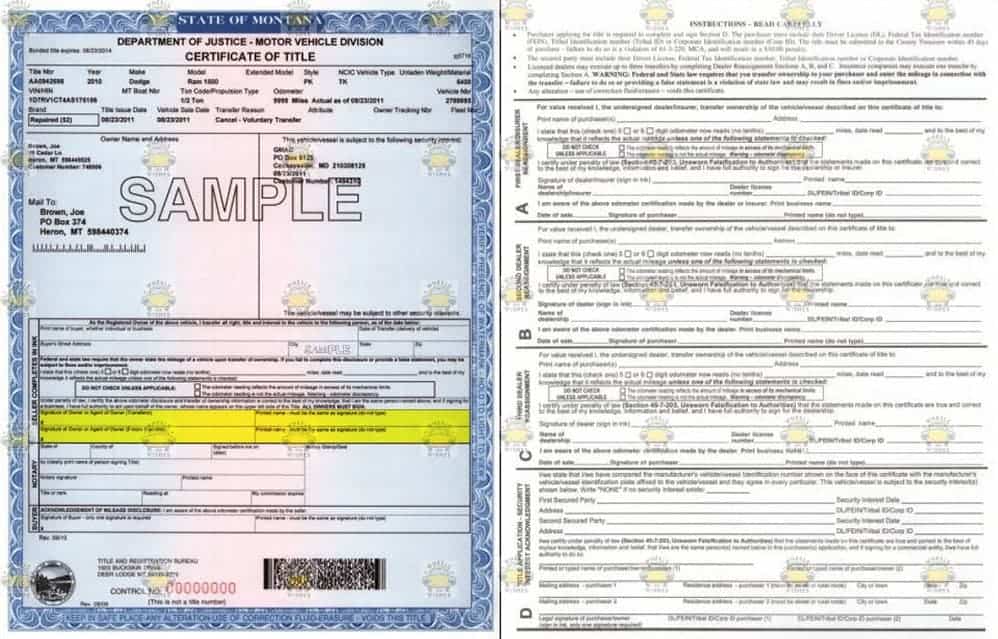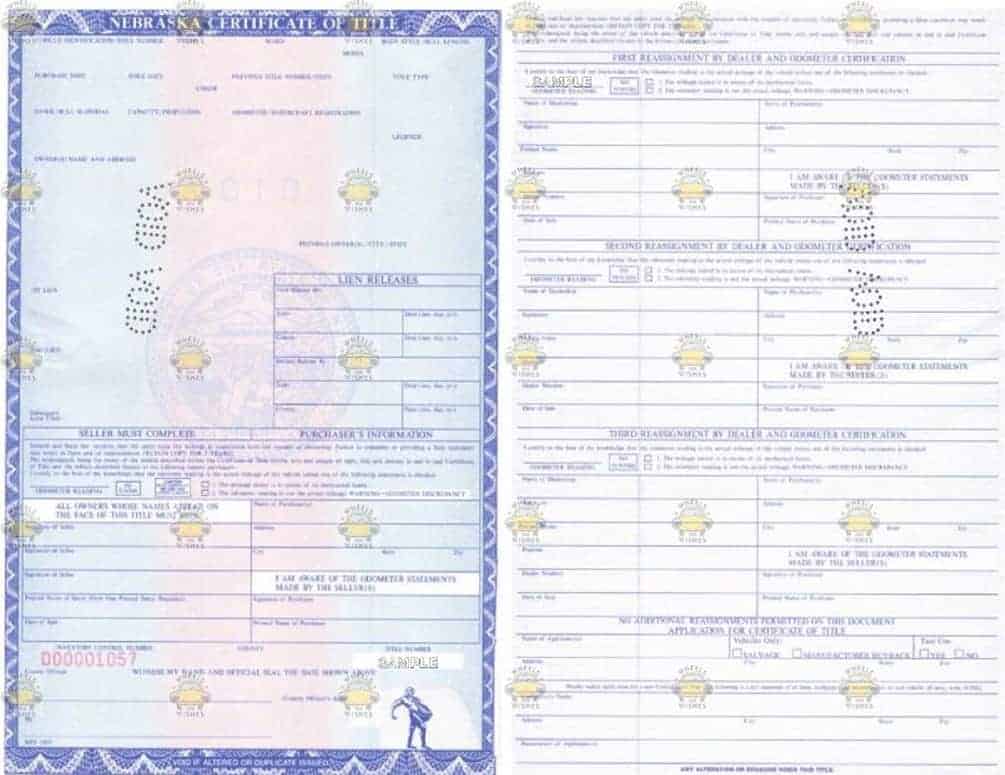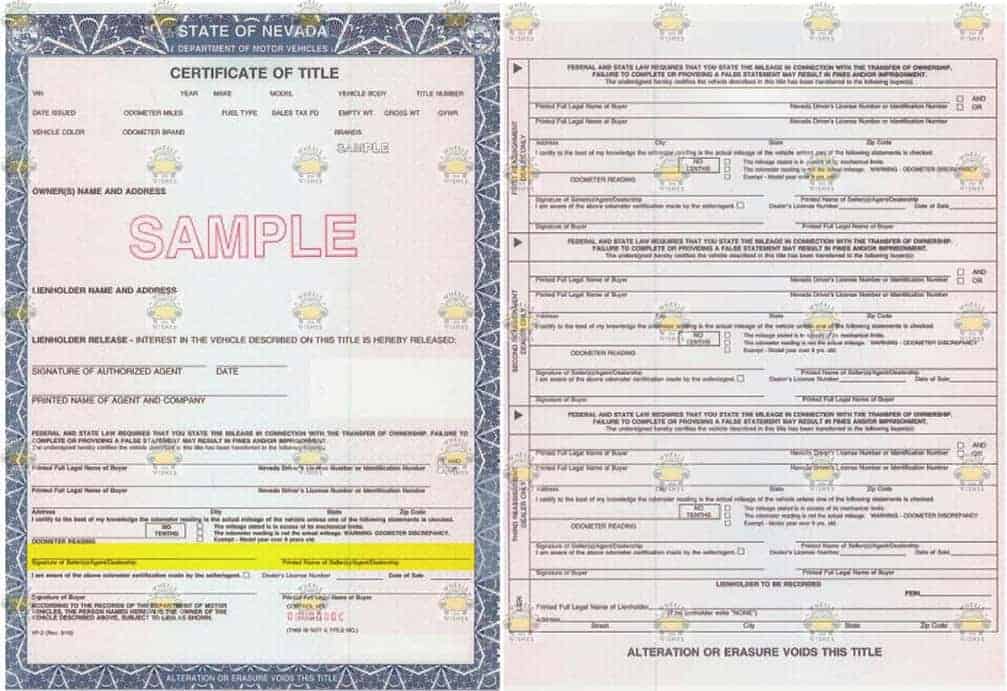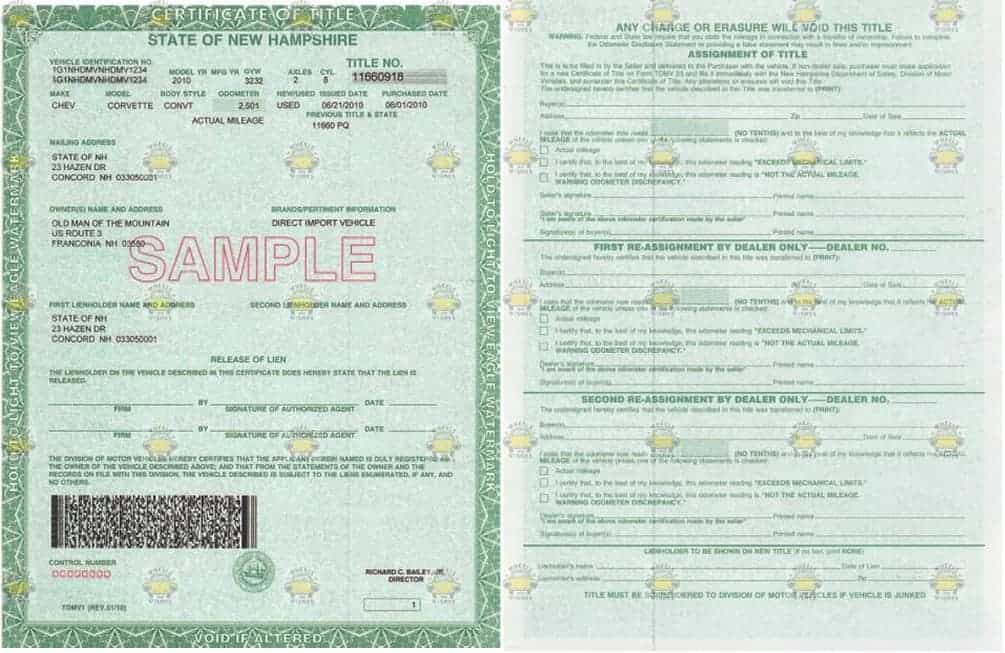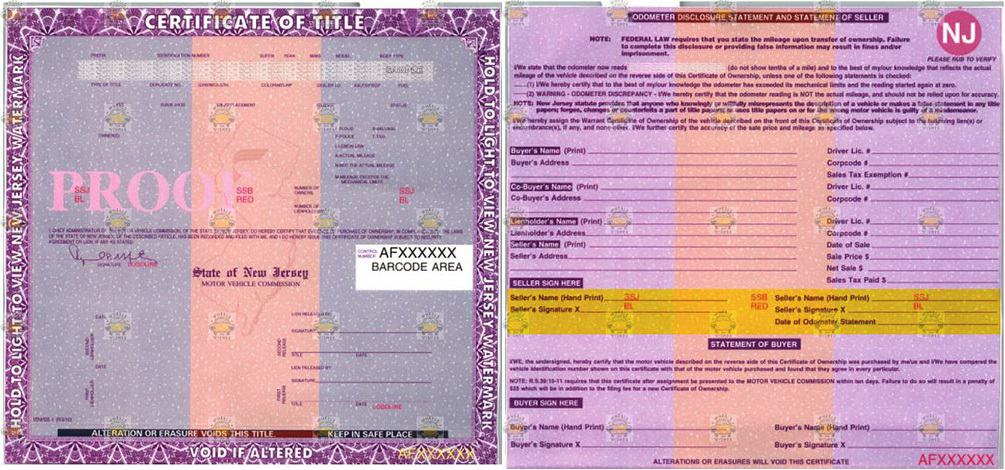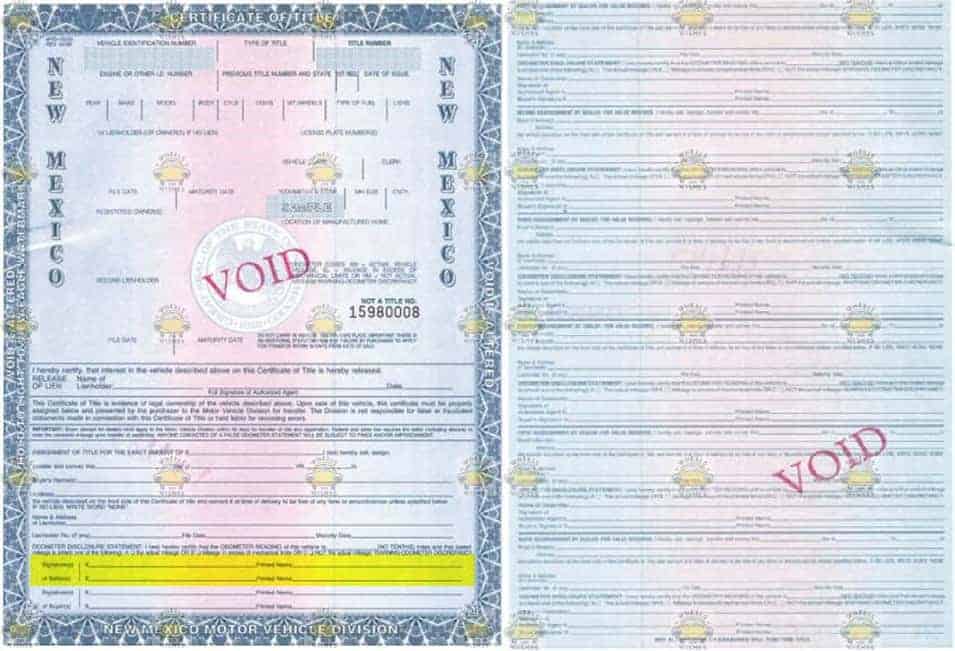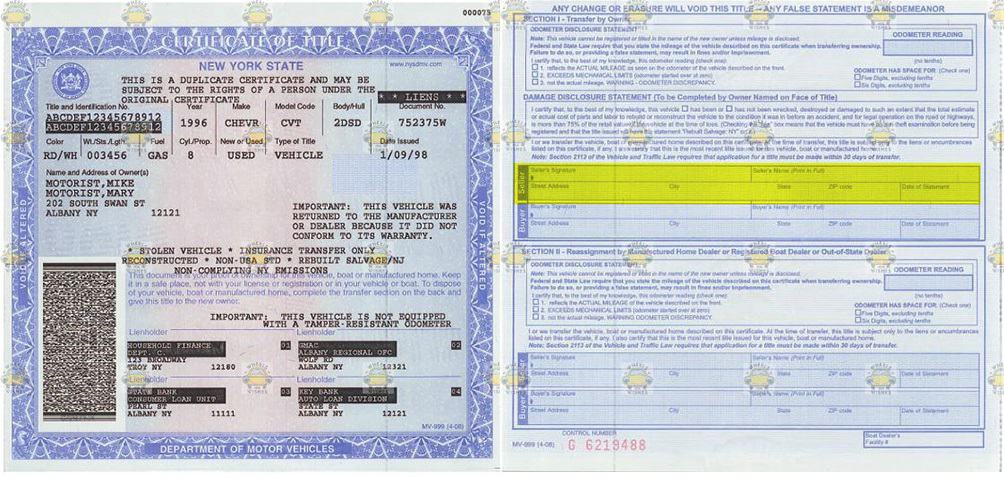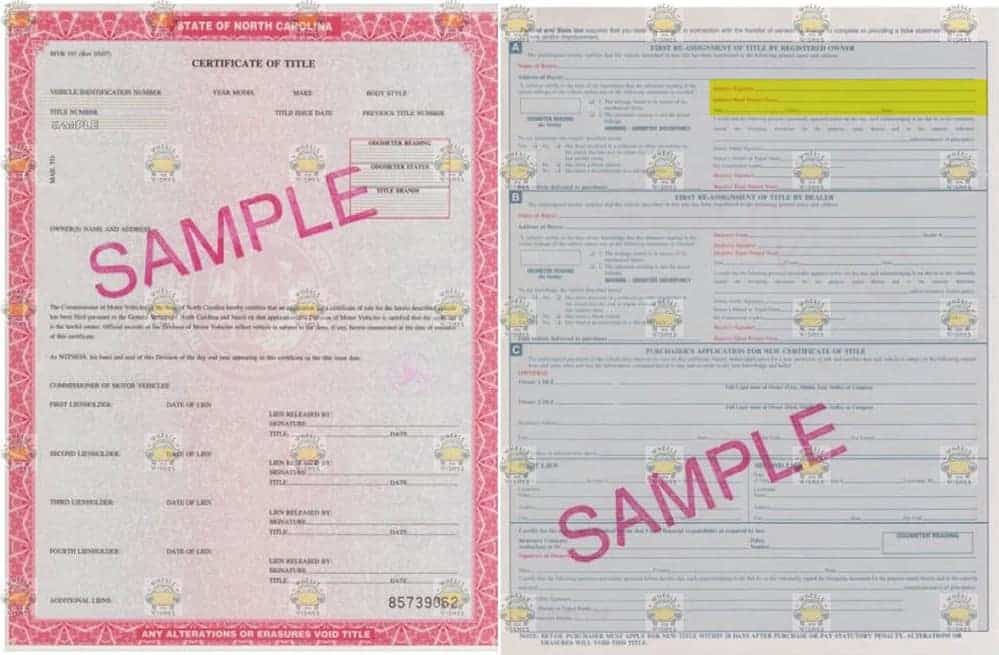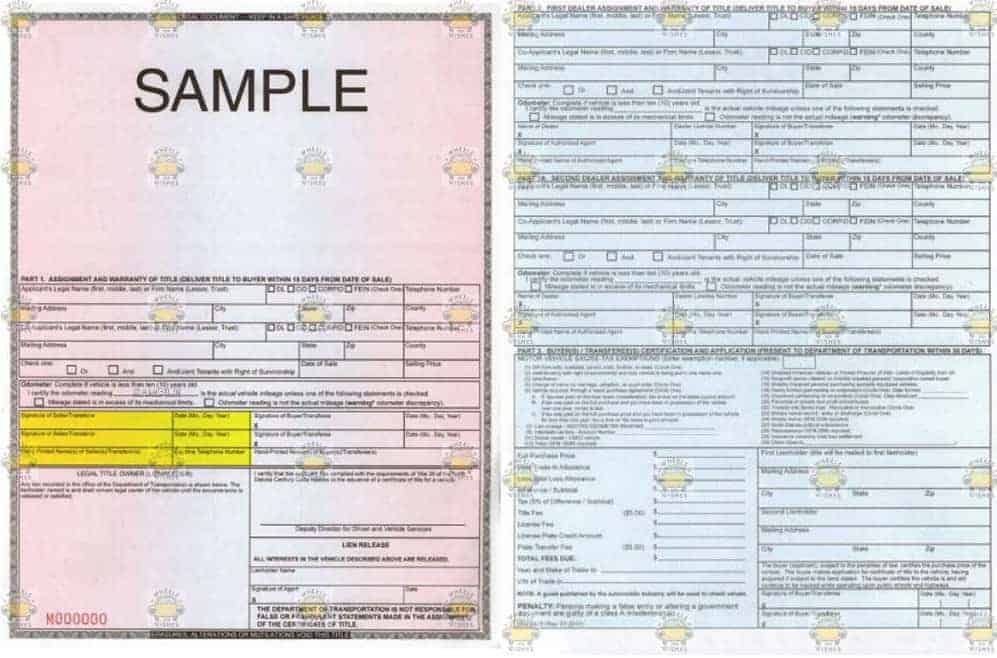 Ohio: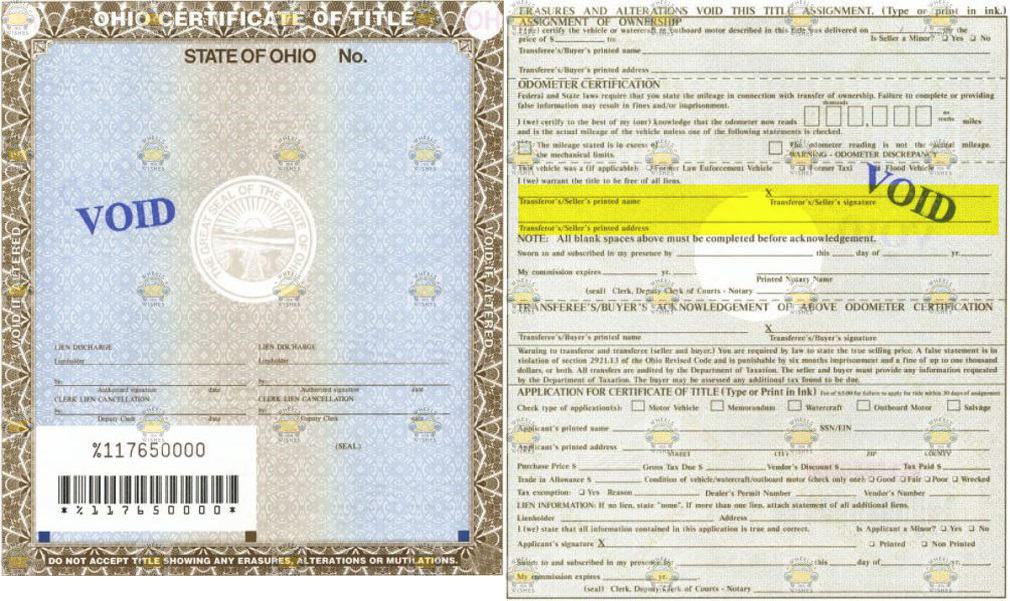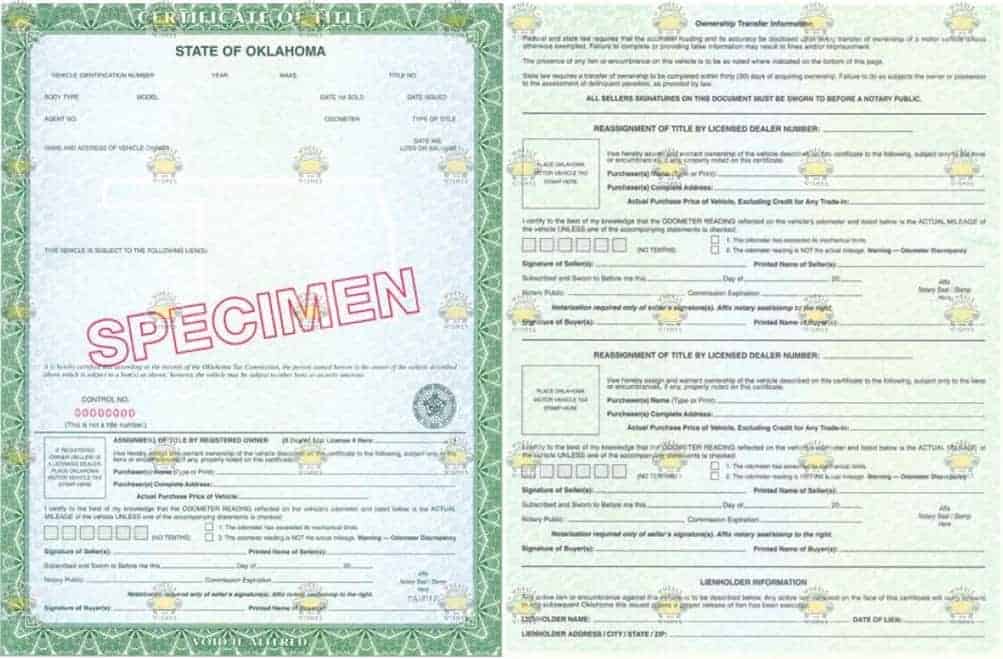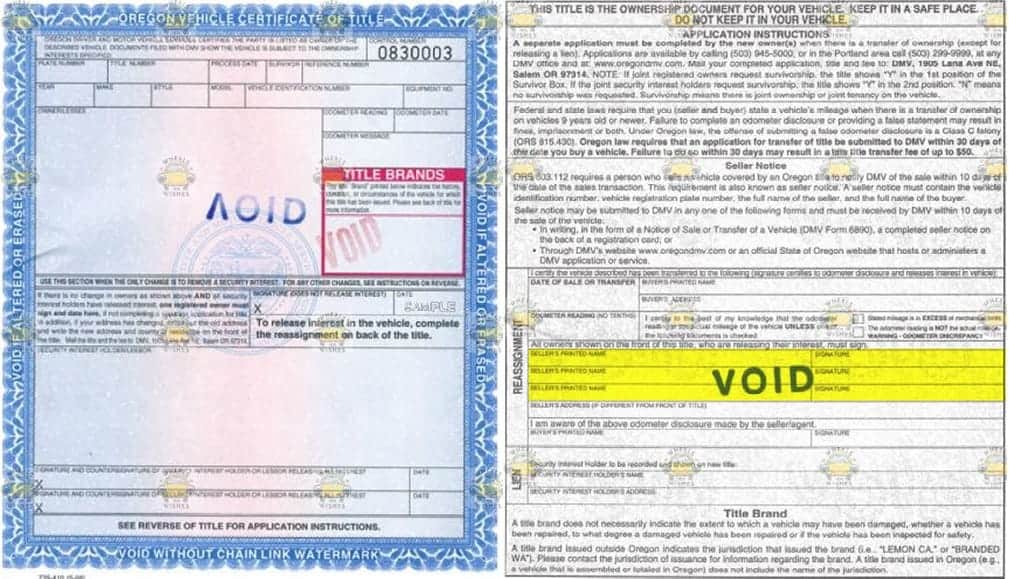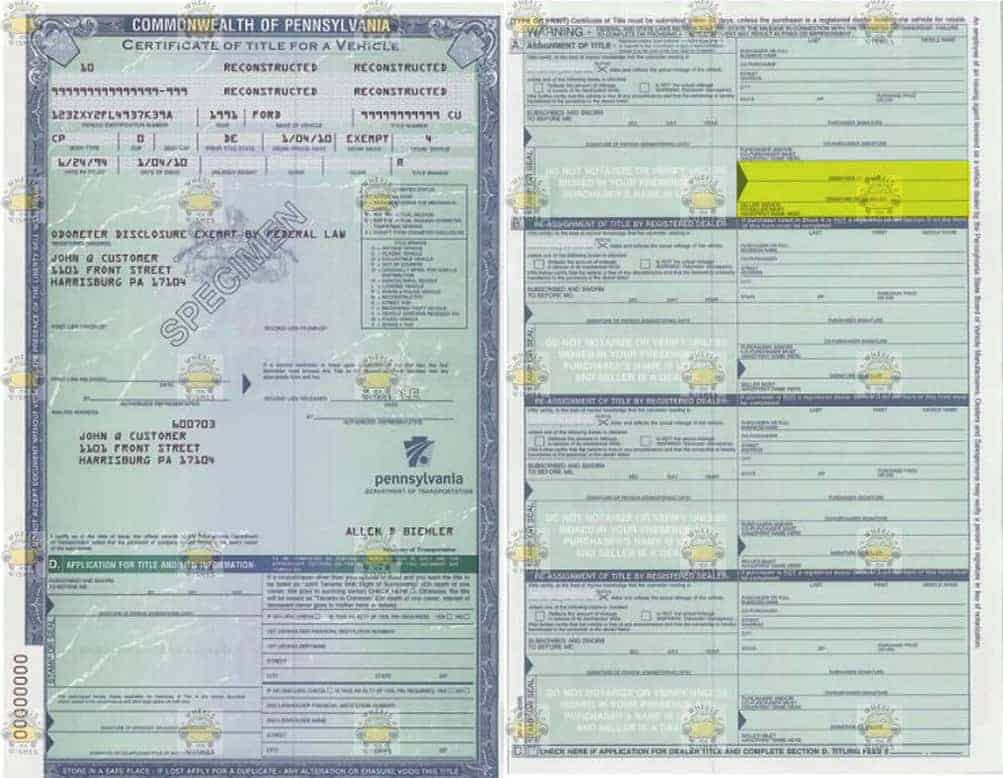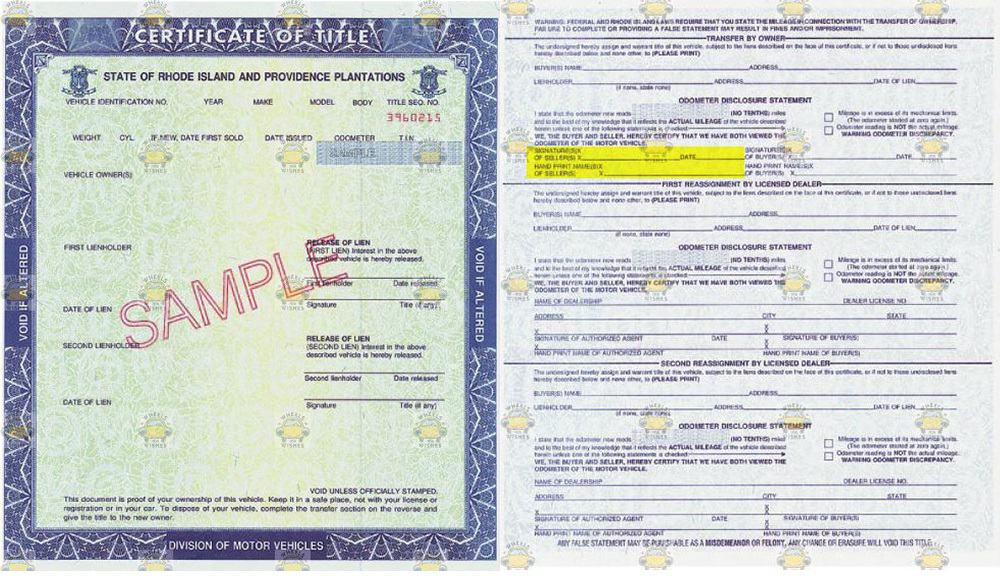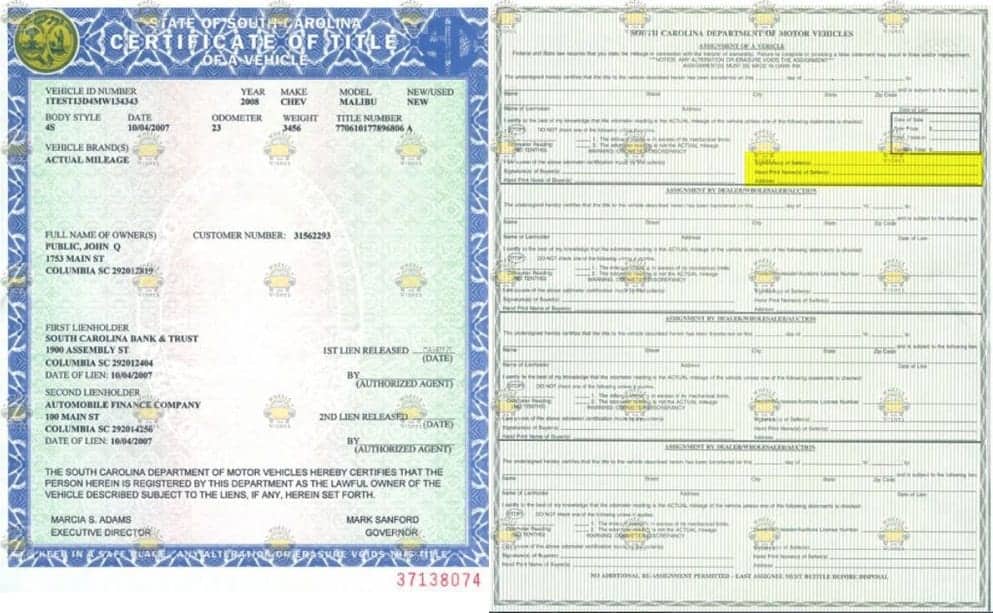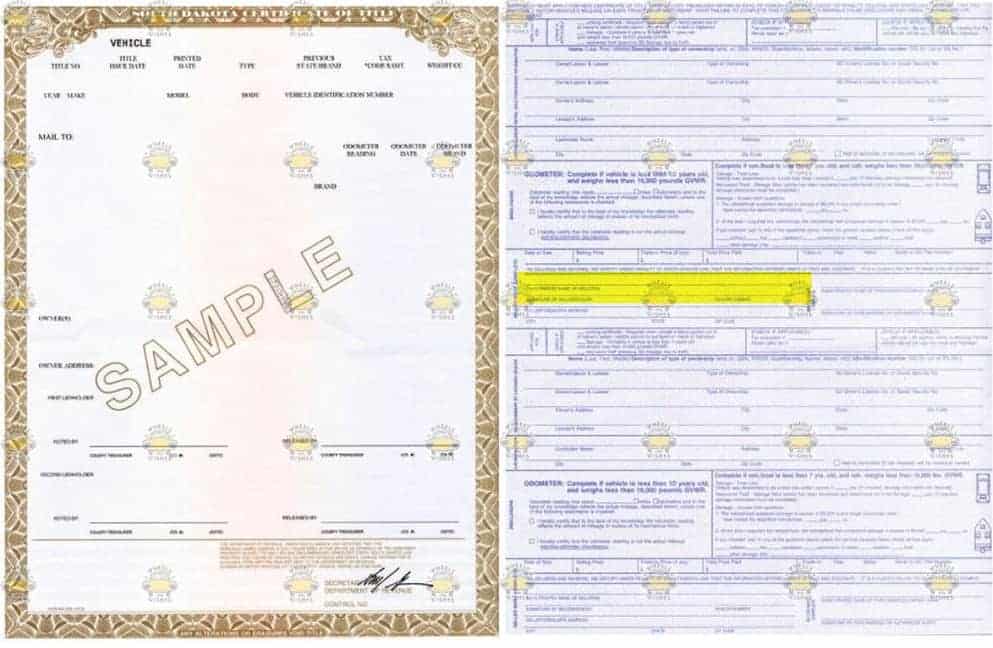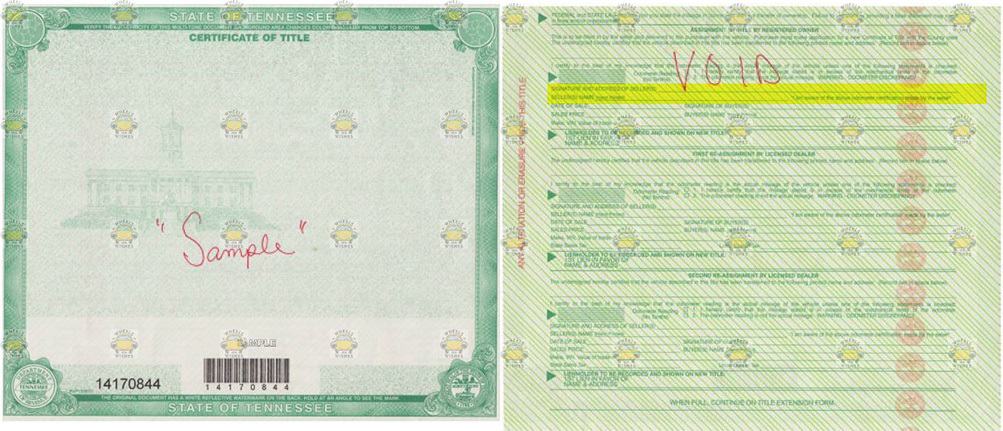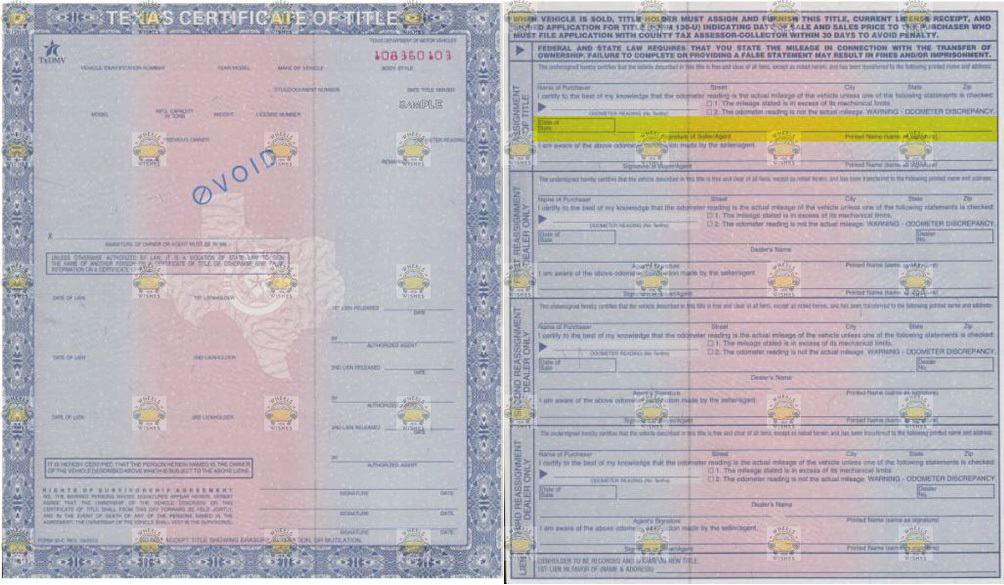 Utah: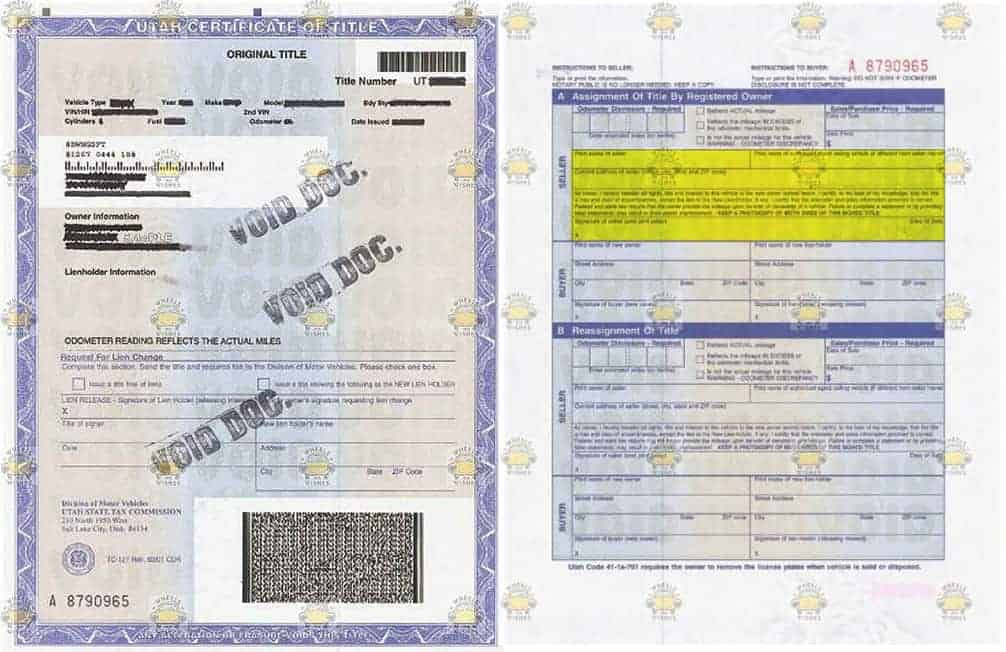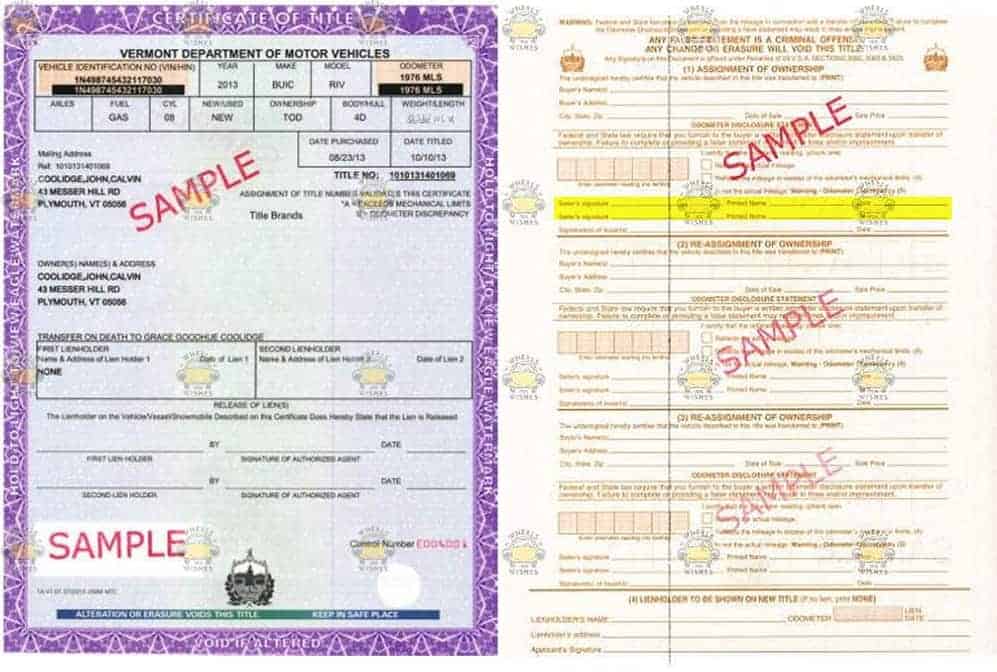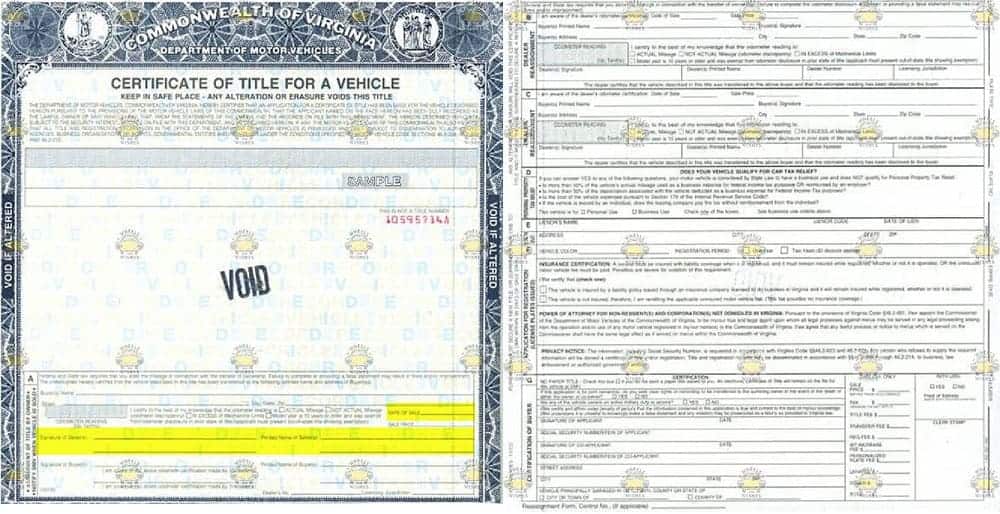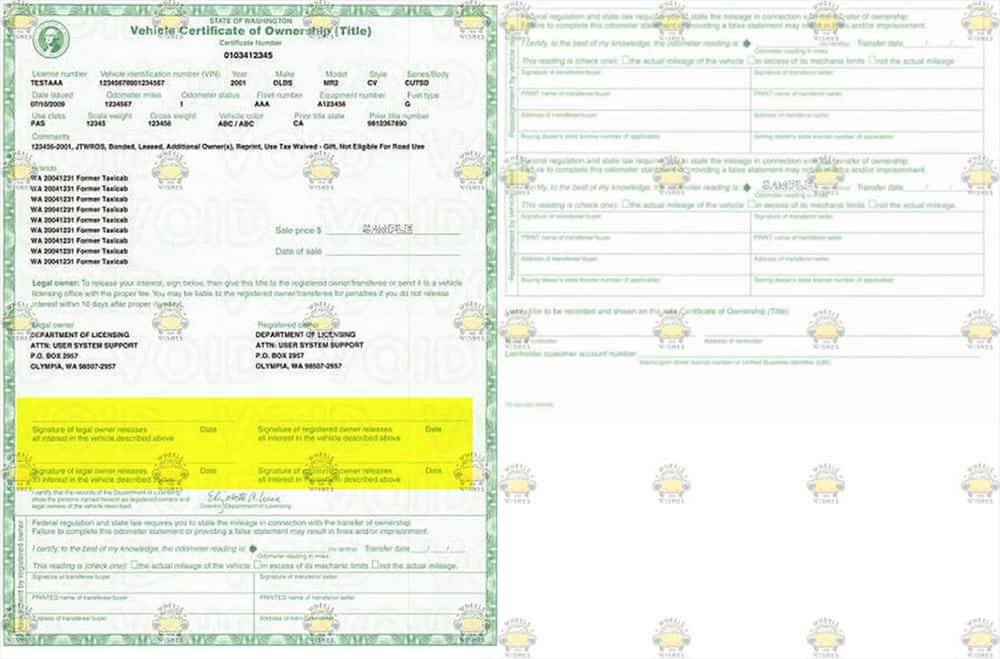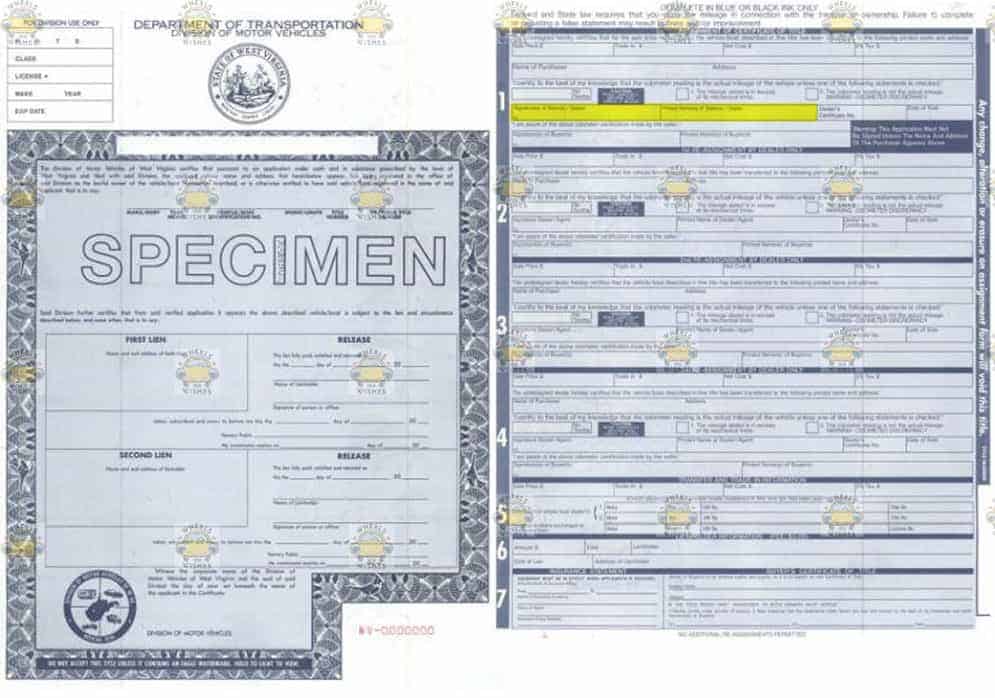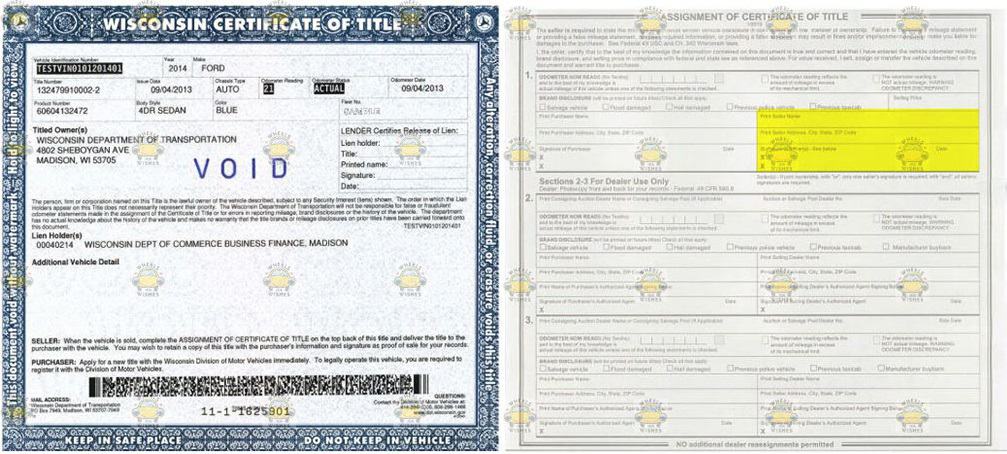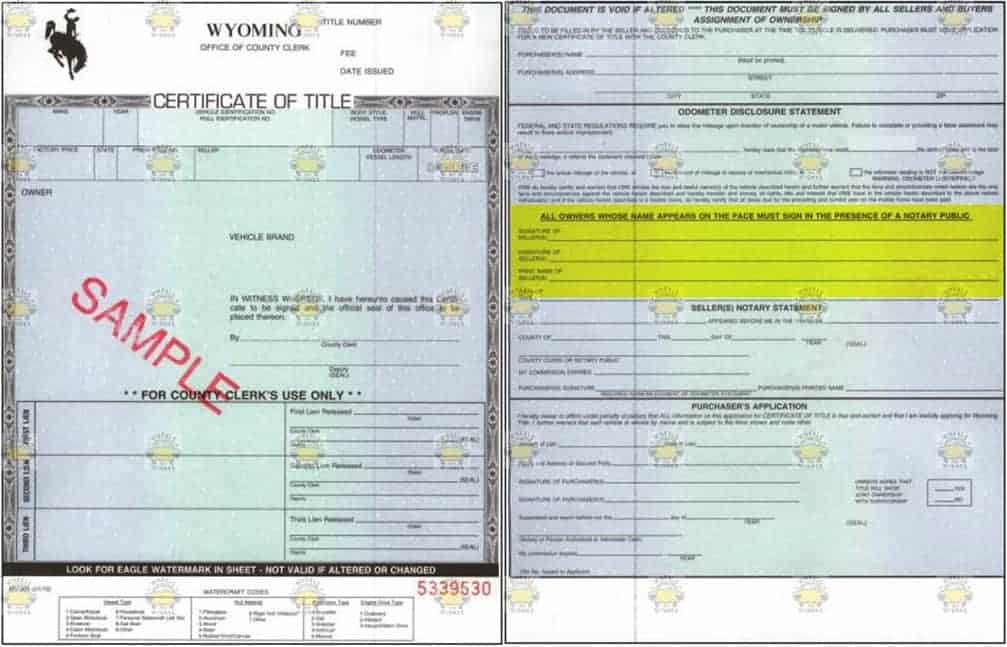 For more general FAQs and answers check out our vehicle donation title FAQ page.
Four Different Kinds Of Vehicle Titles
When you are dealing with a vehicle title, you may hear terms that describe the title. There are four types of titles. Multiple may apply to your vehicle. Here are the car title types and their definitions:
Clean: A clean title implies the vehicle has never been labeled "totaled" by an insurance company after an accident. This usually means the cost to fix the damage is worth a high percentage or more than the worth of the vehicle.
Clear: This means the registered owner of the vehicle owns it completely. They are not paying loans on it. In other words, there is no lien against the vehicle.
Salvage: This applies to vehicles that have been totaled by an insurance company. The state in question typically declares the vehicle can't be driven or sometimes sold in its condition.
Rebuilt or reconstituted: This applies to salvage type vehicles that have been repaired. This doesn't necessarily mean the vehicle is in mint condition. Sometimes, you will need to make more repairs in the future.
How Do You Use A Car Title?
What do you use a car title for? Your car title proves you own your vehicle. Since vehicle titles prove ownership, you typically need them when transferring ownership. Let's say, for example, you are selling your vehicle. Each state has a different procedure, but one way or another you will need to transfer your title to the new owner.
The same generally applies to donating your vehicle. To get specific details, check your state's title FAQ above. Donating your vehicle to Wheels For Wishes is easy, and we help with your title questions. To donate your car, follow these steps:
Call us at 1-855-278-9474 or fill out our easy online donation form.
We will get back to you within 24 hours of the next business day to schedule your FREE pick up and towing. We come to you almost anywhere, and we accept almost all vehicles in any condition.
We send your tax-deductible receipt in the mail. Yes, it really pays to donate!