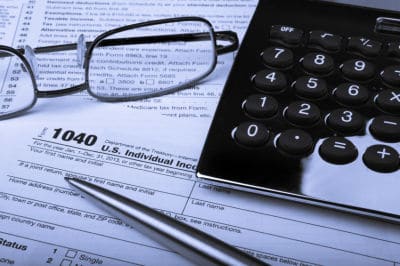 There's Still Time To Get Your Year-End Tax Deduction
2014 may be coming to an end, but there's still plenty of time to make a tax deductible vehicle donation to Wheels For Wishes! Any donation we receive online before 11:59 p.m. on Dec. 31 will give you a deduction on your 2014 taxes. If you have a car, truck, SUV, ATV, boat, RV, motorcycle or even Jet Ski you no longer want, donate it and enjoy a great tax deduction.
December is a great time to donate an unwanted vehicle. Not only do you receive a tax deduction, you also don't have to hold onto an unwanted vehicle with the coldest months ahead of us. No matter what your vehicle is, it's harder to maintain it in colder weather. Instead of holding onto a vehicle or trying to sell it before the year is over, donate it instead. Car donation is a great way to avoid the headaches of trying to get rid of a vehicle during winter.
Donating your car is as easy as calling us at 1-855-278-9474 or filling out our online car donation form. Your donation will help kids from all over. Whether you live in Casper, Columbia or Nashville, your car donation stays local and helps children in your community. Check out our 2014 Guide To Donating Your Car To Charity to see how easy Wheels For Wishes makes it to donate a vehicle.
Donate A Vehicle During The Season Of Giving
No matter what holiday you celebrate, December is a month to give back to others. Whether you're collecting donations for charity outside your supermarket, serving food at a homeless shelter, or collecting toys for children who need them, this is the season to help out in the community. Donating your car is the perfect way to finish the year strong and give back in a big way.
You'll feel great knowing that your donation benefits Make-A-Wish, meaning that you can help grant more wishes to children with critical illnesses. A wish is granted every 38 minutes, and you can be a part of that just by donating a vehicle. Knowing that you made a difference for a local child is something you will feel great about for years to come.
In addition to helping Make-A-Wish, there are many other benefits to donating a car before 2014 is over. You'll receive the maximum possible tax deduction, but you'll also receive free vehicle towing. Wheels For Wishes will pick up your car for free, giving you an easy way to get rid of any vehicle. You won't have to worry about purchasing ads, meeting with buyers, or repairing issues with your car – Wheels For Wishes accepts cars in nearly any condition.
Many people aim to help charity as part of their New Year's resolutions. By donating a car today, you can get a head start before the New Year even begins. Not only can you accomplish a goal, you can help a local child at the same time.
How To Donate A Vehicle Before 2014 Is Over
We make it incredibly easy to donate a vehicle. Whether you use our donation form or make your donation over the phone at 1-855-278-9474 our representatives can help you every step of the way. Just make sure you donate your vehicle before 11:59 p.m. on Dec. 31 for your donation to count towards your 2014 deduction.
After you make your donation, we'll contact you within 24 hours of the next business day to schedule your free vehicle pick up. And finally, your tax deductible receipt will be mailed to you. Just look for it in the mail and save it for tax time. If you're wondering what your tax deduction will be, check out our Tax Answers page.
It really is that easy to donate a vehicle to Wheels For Wishes. Call us today or use our car donation form to get started!