Virginia Offers Perks For Recycling
Posted in
Donate Car News
, Monday, July 18, 2016 Last modified: Tuesday, March 3, 2020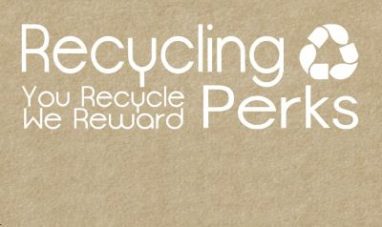 Getting into the habit of recycling is vitally important to the environment on a household-to-household basis. Recycling Perks is a local company that understands the difficulty in forming this habit, and is providing incentive to recycle. 
How It Works
Recycling Perks is a completely free service available in Norfolk, Richmond, Chesapeake, Suffolk, Ashland and Colonial Heights. In less than two minutes, activate your account, and see how you can save up to $25 a month at local businesses. Residents, who don't have a recycling container yet, can contact their city's public works department to issue a request. Every time the cart gets picked up, you will receive 50 points! If you already recycle, this is a no-brainer—get perks for saving the planet!
Just go on your computer or smartphone to see where you can redeem your points. You can start saving money today by simply taking easy steps to save the environment. Learn more about Recycling Perks, and sign up today to start claiming rewards.


A Great Place To Start
Start earning rewards with Recycling Perks today by taking time to recycle plastic water bottles. This infographic provides great insight on how impactful recycling water bottles can be:

by Wheels For Wishes
Another Way To Help
Recycling your in-home goods as much as possible helps reduce your carbon footprint immensely. Another great service that offers perks for recycling is Wheels For Wishes. This nonprofit 501(c)(3) vehicle recycling service comes to you with free towing. Plus, you will receive a great tax deduction with your donation.
On top of being a hassle-free way to get rid of your unwanted vehicle, Wheels For Wishes benefits Make-A-Wish Virginia. With the perks of a great tax deduction and granting wishes for local children with critical illnesses, Wheels For Wishes gives you great incentives for saving the planet. Donate today by filling out an online donation form or by calling 1-855-278-9474. 

Back to Blog