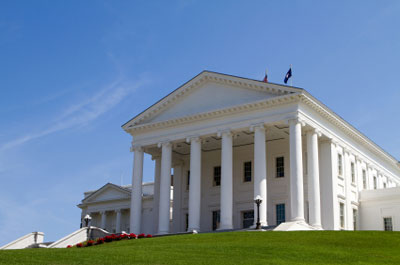 It's up to you to make dreams come true! By calling Wheels For Wishes, we make that possible and all it takes is a simple phone call. Wheels For Wishes is a car donation program that benefits Make-A-Wish ® Greater Virginia and turns old cars, trucks, motorcycles, SUVs, RVs, and in most cases, even boats in to wishes for children in all of Virginia, and cities such as Richmond. Since 1987, Make-A-Wish Greater Virginia has granted over 4,000 wishes! This is made possible by generous donations and kind volunteers. You can help contribute to making wishes come true in your own state, and all you need to do is donate that old car sitting in your driveway.
The best part about donating your car is helping deserving "Wish Kids" all over Virginia, whether they're in Ruther Glen, Ashland, Montpelier, Goochland, Jetersville, or Petersburg. Wherever in Virginia they are, we work to make their dreams come true. For your generosity, we make sure that you benefit from donating your car as well. We make sure you get the maximum tax deduction, and we make the whole process as easy as possible. All you need to do is give us a call, and we'll take care of the rest.
Get The Most Good For Your Vehicle Donation, Our 100% Tax Deductible Program Offers:
The maximum possible tax deduction for your charity car donation. Unlike many other vehicle donation services, we are a fully registered IRS 501(c)(3) Non-Profit Organization. We make sure you receive the most from your car donation.
Pick-up and tow of your vehicle. We'll pick it up anywhere in Virginia, including Newport News. You tell us where it is, and we'll pick it up.
The fastest and most convenient option for getting rid of your old car.
A promise that you are helping a wish come true.
You're Helping Richmond Kids
When you donate your car to Wheels For Wishes, we make sure the proceeds of your car benefit Make-A-Wish Greater Virginia. This means that you could very well be helping a child in your own neighborhood! Maybe it's a child you've seen swinging at the park or checking out a book at the library. Whoever it is, you can feel good about knowing that you are helping local kids, and you are truly making a difference in someone's life.
Richmond, Virginia is filled with rich history, beautiful architecture, and tons of fun activities for families. "Wish Kids" may live right in the midst of the fun, but they are usually unable to experience the greatness that many of us take for granted in our own hometowns. They dream of doing the types of things that we don't think twice about, so we work our hardest to make sure that a child's dream will come true. Whether they're thrill seekers or history buffs, we'll make sure they do what they dream.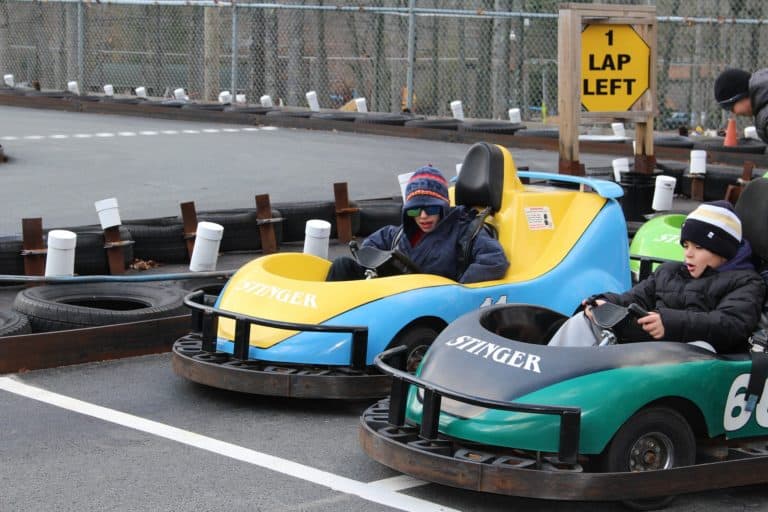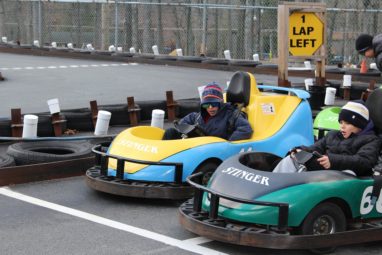 The thrill seeker will love Kings Dominion, a theme park with gigantic roller coasters and refreshing water rides. They will also be drawn to G-Force Karts, which is great for the older children. Drivers must be at least 8 years old for junior carts, and 16 years old for adult carts. The explorer will enjoy the Children's Museum of Central Richmond, where kids are offered a unique way to learn through climbing, creating, and exploring. The Science Museum of Virginia is another great option for kids to explore their imagination through exhibits and demonstrations, live theater, and IMAX films.
The animal and nature lover will love Maymont, the Metro Richmond Zoo, and the Rockwood Nature Center. Maymont is a Richmond mansion that offers 400 animals in wildlife exhibits, a Children's Farm, and a Nature Center. The zoo offers a variety of exotic animals and children are even able to feed some of them. A Safari Sky Ride and carousel lift provide a bird's-eye view of the zoo, which is great for children. The Rockwood Nature Center combines animals, nature, and learning for a great experience. For kids interested in reptiles and amphibians, they will enjoy the Three Lakes Nature Center, containing a 50,000-gallon freshwater aquarium.
Alternately, the little pilot-in-training may enjoy the Virginia Aviation Museum, which features many interesting exhibits and reproductions of early flight memorabilia, as well as lectures and films.  Children can even flight a flight simulator, take control of a real K-3 Cub, and watch a wind tunnel. Children will enjoy all that Richmond, Virginia has to offer, and there is something for everyone!
Make The Call To Make A Wish Come true: Three Easy Steps To Donate A Vehicle To Benefit Virginia Kids
Donating your car to Wheels For Wishes is an excellent alternative to selling or trading in your car. You won't need to deal with all the hassles that go along with selling or making a trade, and you will be helping a deserving child at the same time. It's truly a win-win!
Take a few moments to call us at 1-877-442-9474 or simply fill out our vehicle donation form. Our experienced vehicle donation representatives are happy to help you any time you need it, day or night.
We'll contact you within 24 hours to schedule your vehicle pick up! We tow all vehicles, at no cost to you, anywhere in Virginia (including Newport News).
We'll mail out your tax deductible receipt that you can save and deduct from your taxes at the end of the year. Any donations we receive online before 12:00 A.M. January 1st count for that tax year, so now is the perfect time to call us.  
Making a Virginia child's wish come true is in your hands, and all you have to do is call us to make it happen!