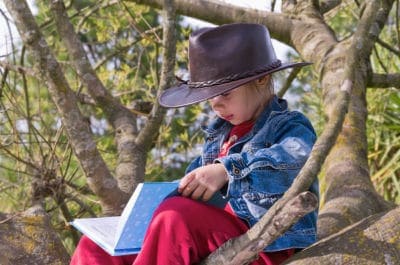 Celebrate Dr. Seuss? Birthday With These Inspiring Quotes
Dr. Seuss has inspired generations of children to be great through his writing and personal ambition. As a writer, he stood for what he believed in even in the face of tremendous adversity. Today, his writing is still used to teach lessons and is enjoyed by young and old. On March 2, the world will celebrate this historic man's birthday by looking back at his written work and remembering the lessons he taught.
Reading Dr. Seuss is a great way to expand the imagination of a child and can even inspire some adults. We have put together some of our favorite inspirational quotes by Dr. Seuss in celebration of his birthday!
Inspirational Quotes By Dr. Seuss
In the middle of a cold and especially harsh winter it can be difficult to feel inspired to do anything. Dr. Seuss had the gift of inspiring millions through his simple poetry and profound words. When you are feeling lackadaisical this March, take a moment to feel inspired by remembering one of these great quotes from your favorite doctor, Dr. Seuss:
"Unless someone like you cares a whole awful lot, nothing is going to get better. It's not." – "The Lorax"
"Why fit in when you were born to stand out?" – Quote from Dr. Seuss
"The more that you read, the more things you will know. The more that you learn, the more places you'll go." – "I Can Read With My Eyes Shut"
"Sometimes the questions are complicated and the answers are simple." – Dr. Seuss
"You'll be on your way up! You'll be seeing great sights! You'll join the high fliers who soar to high heights." – "Oh, The Places You'll Go"
"Only you can control your future." – Dr. Seuss
"Today you are you, that is truer than true. There is no one alive who is youer than you." – "Happy Birthday To You!"
"You're in pretty good shape for the shape you are in." – Dr. Seuss
"Today I shall behave, as if this is the day I will be remembered." – Dr. Seuss
"A person's a person, no matter how small." – "Horton Hears a Who"
Quotes can mean different things to different people. Large, small, young or old, these words can help you through the hardest days of winter to keep performing your best and doing what you love!
Inspire A Child When You Donate Your Car
You can inspire a child with your car donation when you donate to Wheels For Wishes. Kids help us every day by teaching us that life should be filled with laugher and that we shouldn't take the little things for granted. When you donate a car to charity, you can return that favor by bringing hope, strength and joy back into the life of a child.
While Wish Kids often choose to travel across the United States, to places like Orlando, San Antonio and Seattle, just by opening a Dr. Seuss book a child can be transported to new and exciting places! Your used car can make just as big an impact in the life of a child. When you choose to donate your car, you are making the decision to help make Wish Kid's wishes come true – since every car donated to Wheels For Wishes benefits Make-A-Wish.
You will also receive some great perks for your car donation, like the maximum possible tax deduction for your car donation, free pick-up and towing of your vehicle from anywhere in the United States, a positive impact on the environment, and that great feeling of knowing you helped a complete stranger in your community. To make your donation, simply call 1-855-278-9474 or fill out the online donation form. Make the decision to inspire a child, just like Dr. Seuss has inspired generations of children, this year.