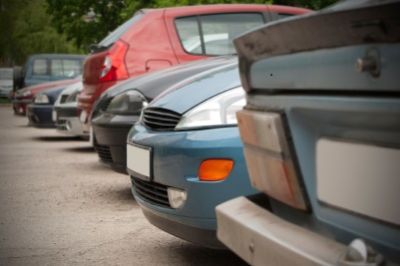 Donate Your Car Before Midnight Dec. 31
It's that time of year again, when giving abounds and you're trying to fit in last-minute donations. If you are looking for a hassle-free way to support charity before the year is over, Wheels For Wishes & Wellness can help! Wheels For Wishes & Wellness benefits children's hospitals and charities in middle Tennessee, so you can feel great that you're supporting a meaningful cause. If you've donated to us before, you know how easy it is to get an unwanted vehicle off your hands and on its way to doing the most good possible. If you've never donated a car, though, we'll walk you through it from start to finish. 
3 Easy Steps To Donate Your Car
If you have a car to donate, here's all you need to do:
Call 1-855-278-9474 to make your donation over the phone. A donation representative will answer any questions you have and schedule a time for your car to be picked up. Alternatively, you can donate online using our online car donation form. If you donate online, a representative will call you within 24 hours of the next business day to schedule your vehicle pick up.
Clean out your personal items from your vehicle. You don't need to worry about washing it, getting repairs or filling the gas tank. We will tow it away for free at your scheduled time and take care of everything for you.
Your car will be recycled or auctioned, with 100 percent of the net proceeds from its sale going to children's hospitals and charities in Tennessee. All you need to do is look for your tax receipt to arrive in the mail. Save this and use it at tax time to claim your tax deduction.
Since we handle everything for you, donating a car is completely hassle free. Plus, our donation representatives are available at 1-855-278-9474 to help with any questions you may have about donating your vehicle to charity.
Enjoy The Many Benefits Of Car Donation
By now you know how easy it is to donate a car, but you might not know all the benefits. A car donation to Wheels For Wishes & Wellness is a great way to support local children's hospitals and charities, but it has benefits for you as well. These include:
Free towing of your vehicle from anywhere in middle Tennessee whether that's Murfreesboro, Nashville, Hendersonville or Clarksville.
An easy way to go green. Many vehicles we receive are recycled, which is beneficial to the environment. Plus, after you donate your car it's a great opportunity to upgrade to a more fuel efficient vehicle.
A pick-up time that is convenient for you. We arrange for your car to be towed at a time that works for you.
The perfect way to get any type of vehicle off your hands. We accept cars, trucks, boats, RVs, motorcycles and other vehicles.
The maximum possible tax deduction. Since we are a 501(c)(3) nonprofit organization, we are able to give you a tax deductible receipt for your donation to charity.
A convenient way to get rid of nearly any vehicle in any condition. In most cases, your car doesn't even need to run in order for us to accept it.
Donate Today To Make A Difference
If you would like to donate your car, there's still time to do so before the year is over. Any donation we receive by 11:59 on Dec. 31 will give you a deduction for your 2015 taxes. If you're ready to donate, please give us a call at 1-855-278-9474 or use our online car donation form. You won't regret it!