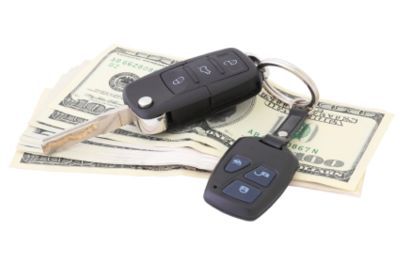 Donate Cars By Tonight To Get Tax Deduction For This Year
If you have a car, truck, boat, motorcycle or camper to donate, now is the perfect time to make your vehicle donation. Donate a vehicle by 11:59 p.m. tonight to receive a tax deduction on your 2014 taxes. Donate your vehicle to Wheels For Wishes, benefiting Make-A-Wish, just in time for the New Year!
What Better Way To Celebrate The New Year?
If you have had an unwanted vehicle taking up space in your driveway, garage, or shed, you are probably tired of looking at it, clearing off the snow, or even filling the gas tank. Plus, who wants to pay insurance on a car that barely, if ever gets used? Eliminate the hassle of selling or trading in your unwanted vehicle and donate it to a great cause.
When you donate a car to Wheels For Wishes, you are helping to grant the wishes of kids in your community who are battling critical illnesses. December is the season of giving and you can end the month of December on a positive note when you donate a car. Vehicles are picked up or towed away in nearly any condition, at absolutely no cost to you. Celebrate the New Year by getting rid of a vehicle that you no longer want or need, and let it benefit a bigger cause.
Save Time And Money In The New Year
When you donate a car by 11:59 p.m. tonight, you will receive a tax deduction on your 2014 taxes. Please refer to our recent blog post for answers to your tax deduction questions, or call us at 1-855-278-9474.
To donate a vehicle, please fill out an online donation form or call us at 1-855-278-9474. Donate your car before 11:59 p.m. and receive a tax deduction on this year's taxes! Plus, you will receive free pick up or towing of your vehicle, nearly anywhere in the United States.
Save time and money in the New Year by donating your car today.
Answers To Your Car Donation Questions
If you are new to car donation and would like more information, we are here to help! Call us at 1-855-278-9474 or refer to some of our questions and answers below.
Who Does My Donation Benefit?
When you donate a car to Wheels For Wishes, the proceeds from your vehicle will benefit Make-A-Wish. Make-A-Wish grants wishes to children with critical illnesses. Children who have been diagnosed and are enduring tremendous physical and emotional stress in their lives get to enjoy the escape that a wish offers. 9 out of 10 medical officials also agree that wish granting can help speed up and improve the medical treatment and recovery as well!
What Happens To My Vehicle When It Is Donated?
After a vehicle is donated, we assess the condition of the vehicle based on miles, engine and physical shape. After determining a value for the car, the vehicle is sold at one of our many nationwide auctions. We want to make sure the car sells for as much as possible. A car in good shape may be worth as much as granting a whole wish for a child!
When Can I Donate?
At any time you'd like! Between our call center and our online donation form, no time is a bad time to donate your car. If you'd like to receive a tax deduction on this year's taxes, be sure to donate by 11:59 p.m. tonight.
Where Is Wheels For Wishes Located?
Although our head office is based out of the Minneapolis/St. Paul metro area, we take donations in most states! The best part is that the proceeds from your donation then benefit your local Make-A-Wish chapter, so it serves children in your own community!
Why Should I Donate My Car?
Besides the feel-good benefits of a car donation, your car is 100% tax deductible. The process is hassle-free, vehicle pick-up is free, and we do all of the paperwork for you! No dealing with the stress of having to place an ad, meet with strangers, and negotiate prices for a good sale.
How Do I Donate?
Just call us at 1-855-278-9474, or you can donate online and help to Share the Power of a Wish! If you have any further questions, our experienced vehicle donation representatives are available to answer any questions that you may have.
Happy New Year to all of our wonderful donors and supporters!