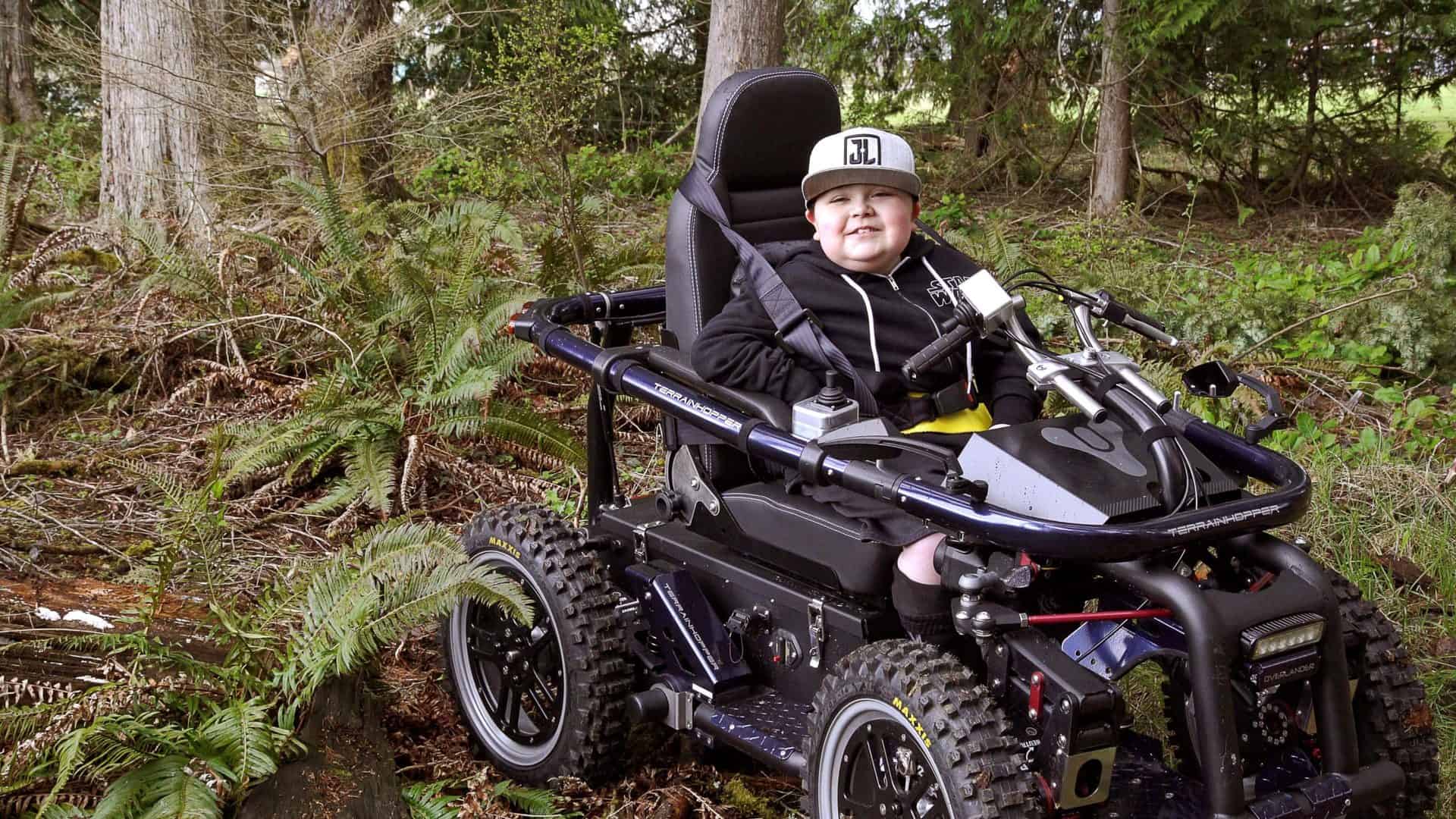 The Top 21 Kids Charities To Give To In 2023
Looking for some great kid's charities to support in 2023? This year, kid's charities need your help more than ever. Finding places to help out is easier than you might think!
Here are 21 ways that you can give back to kids dealing with difficult situations in the U.S. and Internationally:
1. Wheels For Wishes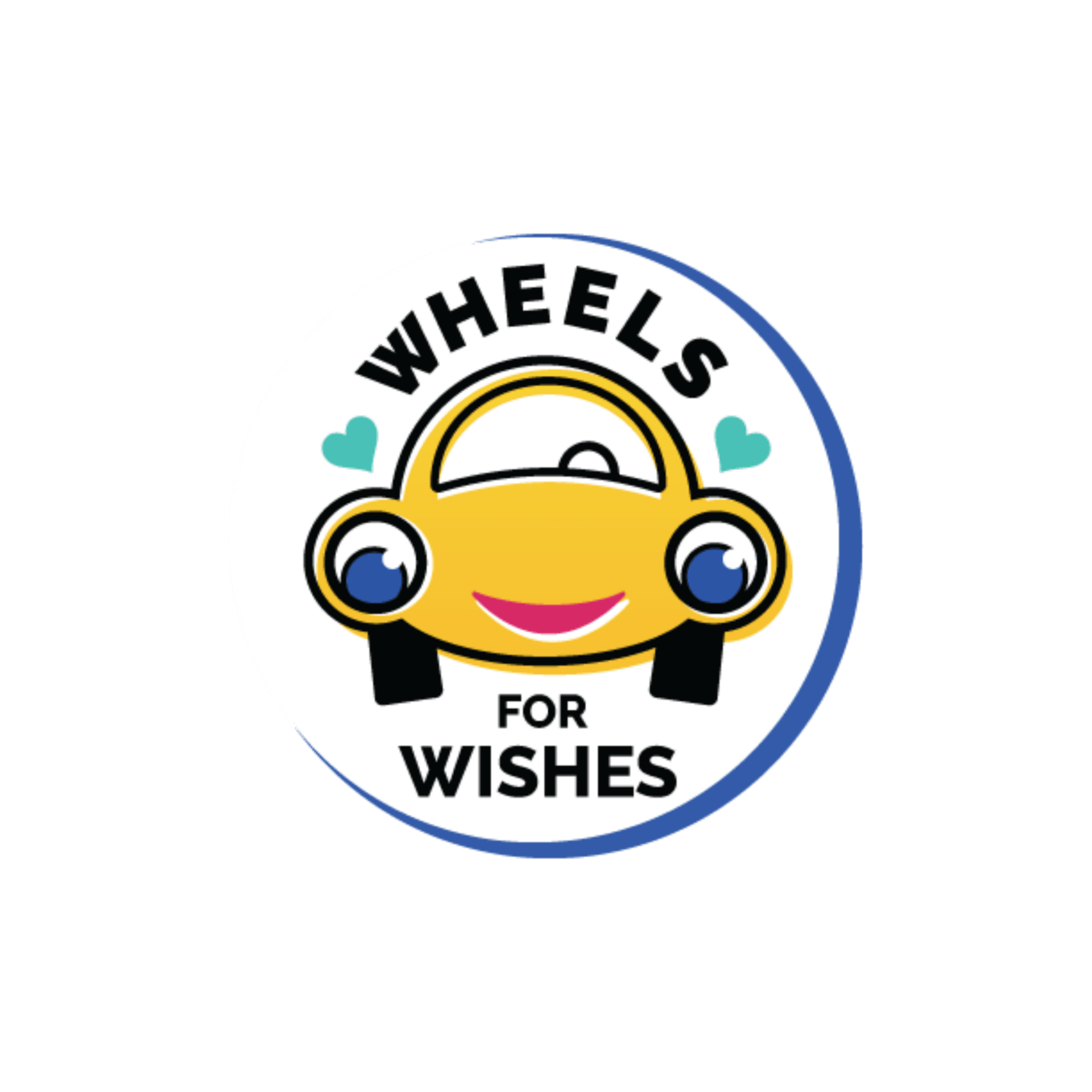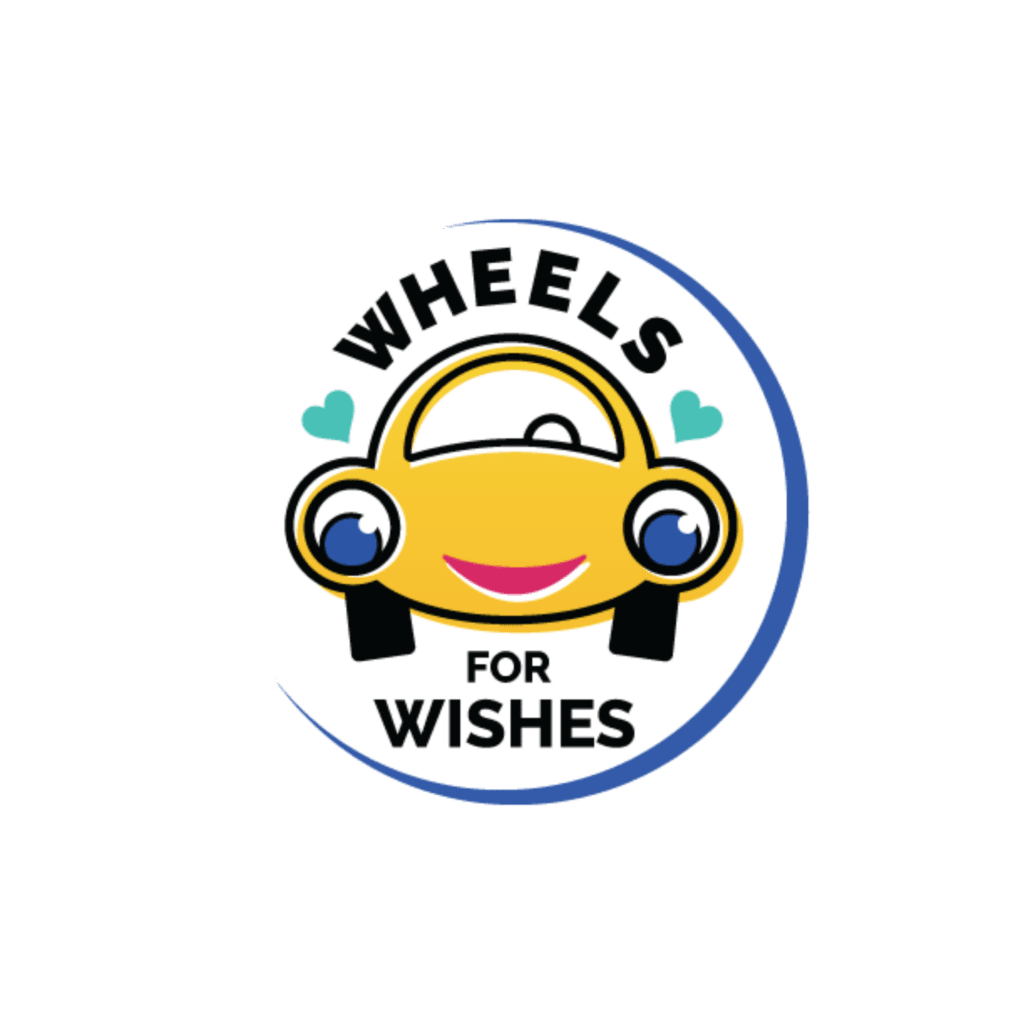 Wheels For Wishes is a car donation charity that sends their proceeds directly to Make-A-Wish chapters all over the U.S.! Donate to a cause without a money donation. Your car donation to Wheels For Wishes gives you the best possible tax deduction and free towing. Help a Make-A-Wish child with your car donation today! Just call 1-855-278-9474 or visit our online car donation form to get started. Wheels For Wishes will tow you anywhere in the U.S for free. From Detroit, Atlanta, Denver, or anywhere else your car may be, towing is free!
2. Save The Children

Save the children is a children's charity that works internationally and in the U.S. to sponsor children experiencing emotional abuse, physical abuse, deprivation, neglect, and sexual exploitation. It is estimated that around 5 million children under the age of 5 die from preventable causes and about 250 million kids cannot read due to these harmful yet preventable situations in their personal lives. This non-profit works in over 100 countries every year to help over 100 million children get the proper healthcare, education and protection that they need to thrive.
In the U.S., 1 in every 7 kids experiences hunger, pregnancy, school dropouts, and even death. Save the children works to provide quality education, protective legislation, and hunger relief to the 200 poorest communities of the U.S., helping hundreds of thousands of kids every year.
Click here to find out more about Save the Children.
3. Children's Health Fund

The Children's Health Fund supports 25 medical programs that bring quality health care and social support to under-resourced communities all over the U.S.. This charity helps children through education initiatives, health care and health insurance, disaster relief programs, and policy advocacy for millions of kids across the nation. The goal is to improve the quality of life for communities that are under-resourced and underserved.
Click here to find out more about Children's Health Fund.
4. Child Find Of America


Child Find of America is a national charitable organization that provides professional social services to prevent and resolve child abduction. In doing so, Child Find of America aims to prevent child abduction and the abuse that stems from these events. Working with case managers across America, this charity answers calls for help from family members, missing kids, abducting parents, searching parents, child welfare, at risk youth and educators, and law enforcement. Over 6 thousand cases are to be expected on any given day, dozens of families in crises rely on this charity for assistance.
Every year, Child Find of America works with thousands of families to locate children, return them to safe environments, and impact these children's lives for the better.
Click here to find out more about Child Find of America.
5. Prevent Child Abuse

Prevent Child Abuse America is a non-profit that actively prevents child abuse and neglect before it occurs. This charity is dedicated to create, interpret, and distribute their research to current child abuse prevention programs to create an abundance of resources and strategies that help caregivers and parents stop child abuse more efficiently and effectively.
Prevent Child Abuse America also works to change child abuse policy on a local, state, and national level, helping kids in their situations and raising more awareness about these programs to families across the U.S.
Click here to find out more about Prevent Child Abuse.
6. Shoes That Fit

Shoes That Fit is a national children's charity that helps kids with no money get new athletic shoes. About 1 in 5 children lives in poverty and in the U.S., kids that receive new shoes from Shoes That Fit are more likely to stay in school and increase their physical activity.
Shoes That Fit does not give out previously owned shoes, they deliver shoes to children in poverty that are exactly measured for their feet. This non-profit has delivered over 2.3 million pairs of brand new shoes since 1992. Over 131,000 shoes are distributed to kids every year in 2,500 schools nationally.
Click here to find out more about Shoes That Fit.
7. My Stuff Bags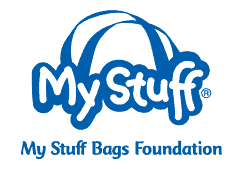 My Stuff Bags Foundation is a national charity that benefits children dealing with extremely difficult situations. Sponsor a child to be rescued from abuse, abandonment, homelessness, neglect, or entering foster care typically have no possessions of their own. My Stuff Bags Foundation provides children with a bright blue duffel bag that contains toys, books, stuffed animals, school supplies, clothing, toiletries, and hand made security blankets. These items help these kids adjust to their new surroundings and provides something to do during difficult times.
Click here to find out more about My Stuff Bags.org
8. Locks Of Love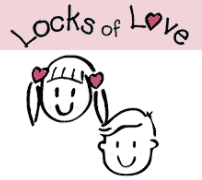 Locks of Love is a charity that provides wigs made of real hair for children that are suffering from long term medical hair loss from any diagnoses. These kids are financially disadvantaged and cannot afford to buy a wig on their own. Most of the children in the Locks of Love program suffer from an autoimmune disorder called Alopecia Areata that causes hair loss in the scalp, face, and body. In most cases, hair loss is permanent and there is no cure as of right now. Cancer survivors and other kids dealing with critical illness also receive these wigs.
The mission of Locks of Love is "to return a sense of self, confidence and normalcy to children suffering from hair loss by utilizing donated ponytails to provide the highest quality hair prosthetics to financially disadvantaged kids free of charge."
Click here to find out more about Locks of Love.
9. Reach Out & Read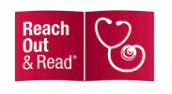 Reach Out & Read is a kid's charity that provides routine pediatric check ups that center around child brain development from ages birth to three. This national non-profit integrates reading into pediatric practices and shares books that are critical for early childhood development.
Reach Out & Read's tens of thousands of teams, spread out across the U.S., help kids benefit from key research in brain development and make reading important for the families they serve.
10. Lunchbox Fund

The Lunchbox Fund is a South African kid's charity that provides resources based on their 5 pillars of the first five years of a child's life. This charity focuses on social services, maternal and child health interventions, support for primary care givers, stimulation for early learning, and nutrition support.
By providing social, emotional, brain development, and physical services for children under the age of five, The Lunchbox Fund promotes critical childcare services for underdeveloped regions of South Africa. Their main focus is providing nutritious school meals every day for kids that would otherwise go hungry as well as before and after school programs to sustain child development.
Click here to find out more about The Lunchbox Fund.
11. Campaign For Tobacco Free Kids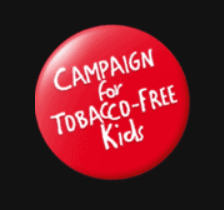 The Campaign for Tobacco-Free Kids is a children's charity that provides strategic communications and legislative policy campaigns to reduce tobacco use for kids in United States and around the world.
This charity works in local, state, and national levels within the U.S. to advocate for smarter tobacco policy and works around the globe to reduce tobacco use in low income countries.
Click here to find out more about Tobacco Free Kids.
12. Children Incorporated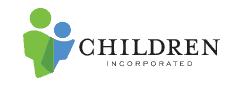 Children Incorporated is an international non-profit that takes your money to support underprivileged kids with education, food, healthcare, clothing, school supplies and tuition fees.
In over 21 countries, the main work of Children Incorporated is provided through child sponsorship, where $30 a month sponsors a child. They receive everything that is essential for physical, social, and emotional development. This charity also accepts donations that go toward feeding programs, school expansions, medical clinics, and even housing opportunities.
13. International Child Art Foundation

The International Child Art Foundation focuses on providing art programs for children everywhere. This non-profit is dedicated to enhancing childhood creativity and enhancing mutual empathy through the universal language of art. This international arts program focuses on under-developed communities and kids living through natural disasters and conflict zones.
Since 1997 an estimated five million children have participated in ICAF and around 2,500,000 people have been involved in ICAF festivals and art exhibits around the world.
Click here to find out more about International Child Art Foundation.
14. Children International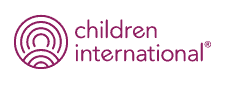 Children International is a charity that is focused on ending poverty around the world through health, education, and social programs that are specifically designed to address poverty in the communities these kids live in. Many children in poverty become caught up in the cycle of violence, gangs, and drugs at an early age.
Providing safe places for kids to develop and be less exposed to outside stressors helps them to overcome challenges that might otherwise hold them back for a lifetime.
15. Partnership To End Addiction

Partnership to End Addiction is a national organization that works to provide personalized resources and support for families that are impacted by addiction. They do this by working with policy makers and health care professionals in the public and private sector to make change possible for these families.
This non-profit works with a diverse community of clinicians, communicators, researchers, and policy advocates to provide solutions and support for families struggling with addiction on a national, state, and local level.
Click here to find out more about The Partnership to End Addiction.
16. Our Military Kids

Our Military Kids works with children K-12, providing grants for those who's parents are deployed reserve and National Guard service members. They also provide grants to the kids of wounded veterans from every military branch. This non-profit helps a sponsor child by providing grants through activities that help these military children build confidence and cope with their surroundings while their parents are serving overseas or wounded.
Click here to find out more about Our Military Kids.
17. North American Council Of Adoptable Children (NACAC)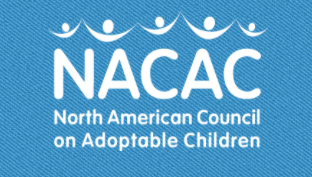 The NACAC is a North American charity that focuses on providing support to children that are in foster care and those that have been adopted and their adoptive families. Foster care is intended for a temporary solution but results in long term foster care for thousands of kids. Every child needs a home with a nurturing family that provides them with a sense of security. The NACAC works to get children the support they need from foster care trauma by getting kids adopted and supporting their adoptive families with education that will let their adopted child heal and thrive.
Click here to find out more about the NACAC.org
18. No Kid Hungry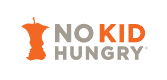 No Kid Hungry is a national charity that provides free meals to school's across the U.S.. This non-profit works with parents, teachers, community leaders, chefs, lawmakers, and CEO's to research and develop the best way to provide meals to kids who would otherwise go hungry.
No Kid Hungry also advocates for better policy around the U.S. on a local, state, and national level to make sure that the children of America grow up strong and healthy.
19. CEDARS Kids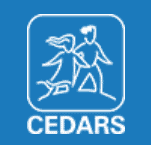 CEDARS Kids is a charity that provides emergency shelters to kids and youth affected by poverty, criminal activity, neglect, metal illness, and drug use in their own homes. They have provided a safe place for children to stay and develop since 1947.
In the past year CEDARS provided almost 5,000 nights of care for over 2,000 kids and youths. CEDARS also works to reunify broken families and serves about 800 children every day.
Click here to find out more about Cedars Kids.
20. Power My Learning

Power My Learning is an education focused non-profit that reaches children where they are to maximize learning potential. This charity works to implement distance learning, hybrid learning, and in person learning to school districts, teachers, and families in the U.S.
Decisions that are based in research offer a unique approach to learning online, with their families, and in their schools to help kids learn no matter their circumstances.
21. Make-A-Wish

The Make-A-Wish Foundation grants wishes for kids that deal with critical illness. It is the mission of Make-A-Wish that every child experiencing critical illness gets their wish experience granted. A wish experience can impact a child positively for the rest of their life and give that child relief from the pains of routine medical treatment.
Life can be difficult when dealing with critical illness. Children going through this experience typically cannot experience the same joys that most kids are able to enjoy. That is why the Make-A-Wish Foundation works hard to ensure that every child dealing with critical illness is able to have an amazing wish experience and be able to live out their childhood to the fullest.
How Do I Donate A Car To Wheels For Wishes?
Donate a car to Wheels For Wishes in just 3 simple steps.
Call 1-855-278-9474 or fill out our easy

online donation form

.

Next, we'll arrange your tow within 24 hours of the next business day.
Finally, when the car donation process is complete, we'll mail you your tax deductible receipt.
Check out even more organizations that help kids here.