Los Angeles Wishing Well Winter Gala A Record-Setting Event
Posted in
Donate Car News
, Thursday, November 6, 2014 Last modified: Friday, March 6, 2020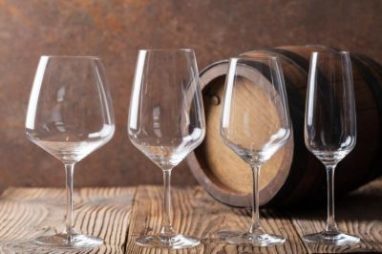 Last year's Make-A-Wish Greater Los Angeles Wishing Well Winter Gala raised more than $1 million – an event record – and had more than 750 guests in attendance. This year's event could be even bigger! The 31st annual Wishing Well Winter Gala is at the Beverly Wilshire Hotel in Beverly Hills on Wednesday, Dec. 3. Cocktails start at 6 p.m. with the dinner and program starting at 7 p.m.
The annual Wishing Well Winter Gala is the perfect event to connect with business leaders, philanthropists, medical visionaries, entertainment executives and celebrities in a celebration of the children and families whose lives have been touched by their wishes. It's also a time to honor leaders in our community who make these wishes possible.
Last year's gala honored Los Angeles Lakers star Kobe Bryant, sbe Chairman and CEO Sam Nazarian and Children's Hospital Los Angeles. Thirty wish families joined the star-studded evening hosted by E! Television's Giuliana Rancic, and notable attendees included Los Angeles Mayor Eric Garcetti, Kelly Osborne and Andy Garcia.
Help Make Wishes Come True
You can take part in this special event that helps Make-A-Wish Greater Los Angeles grant wishes to children with critical illnesses. Individual tickets for the event are $500 each, and can be ordered by filling out the order form on the event's website. You can also become an event sponsor, and there are several options available for you to consider:
Presenting Sponsor: $100,000
Dream Makers: $50,000
Star Catchers: $25,000
Heroes: $10,000
Believers: $5,000
Friends: $1,500
All levels of sponsorships have varying degrees of perks, so check out the sponsorship form to find the level that is right for you.
Other Ways To Help Make-A-Wish
Make-A-Wish Greater Los Angeles helps grant wishes for children with critical illnesses all over Los Angeles County, including cities like Pasadena, Long Beach and Santa Clarita. However, if you can't make the event, you can still help to grant wishes for local kids in your community. Consider making a car donation to Wheels For Wishes benefiting Make-A-Wish Greater Los Angeles.
Wheels For Wishes accepts vehicles in any condition so Make-A-Wish can continue to grant wishes for local kids in your community. Donate a car, truck, SUV, RV, motorcycle, or boat, and help turn your unwanted vehicle into a wish come true. You not only get the satisfaction of helping a child, you also get a tax deduction when you file your 2014 taxes.
To donate a vehicle to Wheels For Wishes, benefiting Make-A-Wish, please call 1-855-278-9474 or fill out our easy vehicle donation form. You won't regret it!

Back to Blog