Walking And Talking Wishes In Western New York
Posted in
Donate Car News
, Wednesday, August 24, 2016 Last modified: Tuesday, March 3, 2020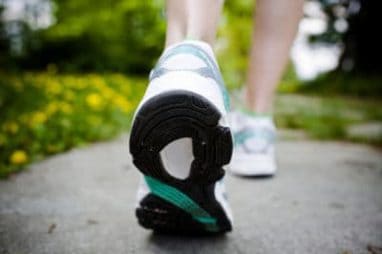 Make-A-Wish Western New York is hosting a Radio-Thon and a Walk For Wishes this September. Audiences in cities like Rochester and Buffalo will have 28 hours of radio entertainment and an opportunity to donate from 97 Rock. Corning, N.Y. will be a part of a nationwide Walk For Wishes fundraiser seeking to grant a multitude of Western New York wishes through fundraising efforts. Both events will benefit local children with critical illnesses by granting them life-changing wishes! 
97 Rock Radio-Thon
The 97 Rock Radio-Thon is seeking to surpass a goal of $3 million raised for local wish kids. Larry Norton, a retired 97 Rock radio host, originally set this goal 22 years ago. Now, Norton is coming out of retirement to finish what he started.
All funds raised from this event will stay is Western New York, and will help to grant wishes over the next two years. From 6 a.m. on Sept. 22 until 10 a.m. on Sept. 23, listeners will have the chance to conquer the goal and make a big impact on the lives of local children. Programming for this event will include amazing auction packages, wish interviews and very special guests. Tune in to 97 Rock to experience this exciting wish-granting event.
Walk For Wishes
Step into Centerway Square (Market St. and Pine St., Corning, N.Y.) to enjoy this year's Walk For Wishes. Bring your family, build a walking team or support a friend, and bring hope, strength and joy to local children.
This Walk For Wishes event is special because it is a nationwide celebration of over 270,000 wishes that have been granted. Wish families, friends, donors and volunteers will make this event possible, and you have the chance to take the first step toward the next 270,000 wishes granted! This year, the goal is to raise $25,000, and there is still plenty left to donate. Register yourself or your team today, and start fundraising!
Help Even More
A fast and easy way to raise a big chunk of money for Make-A-Wish Western New York is by donating your unwanted vehicle or trailer that is just taking up space. When you donate your boat, RV, car, motorcycle, truck or trailer to Wheels For Wishes, we come to you with free towing to clear up your space. Plus, your donation earns you a great tax deduction.
Wheels For Wishes is a 501(c)(3) non-profit car donation organization designed to make your charitable process hassle-free. Simply call 1-855-278-9474 or fill out an online donation form to get started! Your donation will help grant wishes to local children!

Back to Blog