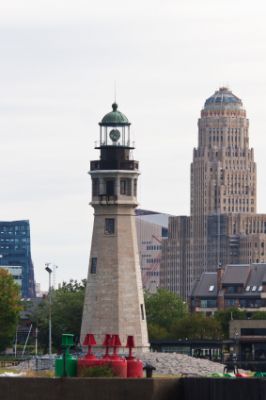 Have you ever wanted to do something kind that would change the community you live in? You're in luck, because you can do just that when you donate a car to Wheels For Wishes. Your donation will help a child with a life-threatening medical condition and will give them the chance to do something they have always dreamed of doing. They will be ever-grateful for your donation. Wheels For Wishes is a vehicle donation program benefiting Make-A-Wish® Western New York. Our charity vehicle donation program helps turns cars, trucks, motorcycles, SUVs, RVs, and even boats in to wishes for children in the Buffalo area and all over New York, including Depew, Dunkirk, Poland, Olean, Amity, West Seneca, and more . Car donation is a convenient alternative to selling or trading in your vehicle, and it will save you time and money to do so. We'll take care of all the work for you, so you don't have to do a thing. Just give us a call and you can help to grant the wish of a child in Buffalo!
Buffalo has plenty to offer Make-A-Wish wish kids for a full day of fun. Don't let your car collect dust and take up space in your driveway when it could be making a wish come true for a local child with a life-threatening medical condition. With that, wish children can do anything including lots of things right here in Buffalo, like learning about zoo and ocean animals, interacting with science, and getting wet and wild on a jet boat tour of the Niagara River.
The Process Could Not Be Easier, Our Vehicle Donation Program Takes Care Of Everything And You Get A Tax Deduction:
Free pick-up and towing of all vehicles, running or not, anywhere in New York including Rochester.

Get the maximum possible tax deduction for your charity vehicle donation. Unlike many others we are a fully registered IRS 501(c)(3) Non-Profit Organization.
Our professional service makes the vehicle donation process simple and easy.
The knowledge that your vehicle will help a Buffalo child.
Since 1875, the Buffalo Zoo, the third oldest zoo in the United States, has been making local children smile. Kids love watching the tigers, elephants, grizzly bears, rhinos, lions, zebras, gorillas, giraffes, polar bears and alligators interacting in their own environments. The Buffalo Zoo also offers one of the most unique experiences a child can experience at any zoo: The "Zoo Snooze." lets kids sleep in the "Ecostation" exhibit surrounded by lions and tigers. Throughout the night, kids wake up to a lion's roar and come morning the animals peek in the windows to get a glimpse of the children as they wake up.
What kid doesn't wish for some fun in the water? WhirlPool Jet Boat Tours are a joy ride for kids of all ages. This tour is on the majestic Niagara River where 15- to 20-foot waves are not uncommon, and currents can exceed 20 mph. Class five rapids smack against the side of the boat and douse passengers. Be sure to bring a towel because there is no way to avoid getting wet on this boat cruise.
Future marine biologists might wish to visit the Aquarium of Niagara. It houses countless species of fresh and salt water fish as well as sea stars, sea horses and 9-foot-long sturgeons. Kids have several opportunities to participate at the aquarium through unique experiences like the penguin feeds, sea lion shows, seal presentations, and the tidal pool shark and seal feedings. Children will always remember the experience of dropping a fish into a seal's mouth and watching the seal clap its fins as it falls back into the water.
Give A Buffalo Child An Out-Of-This-World Experience
Wish kids can enjoy bringing science to life at the Buffalo Museum of Science. Children explore interactive, curiosity-inspiring exhibits like a model space station, building tube sky scrapers, an "I Spy" wall and experiments with currents, pumps and dams on the water table. Youngsters visit the 12-foot-tall Mastodon named Seymour, and Stanley, a 26-foot-long Albertosaurus. Finally, kids can sit back in the 3-D cinema and watch a film from National Geographic Entertainment.
Let Wheels For Wishes handle your car donation and make it easy. Call 1-855-239-9474 to schedule an appointment for the team at Wheels For Wishes to come pick up your car – in any condition or location – and you will receive a car donation tax deduction form for next year's taxes. Car donations can go a long way in fulfilling the wish of a local child.
Help Dreams Come True  For A Kid in Buffalo
Donating a car doesn't get any easier than this, whether donating online or by phone.
Start by giving us a call at 1-855-239-9474 or filling out our easy vehicle donation form. Our experienced vehicle donation representatives are available any time to help you with the donation process and answer any questions you might have.
Next, we'll contact you within 24 hours of the next business day to arrange for your vehicle pick up! We tow any vehicle, anywhere in New York, at no cost to you.
Finally, we'll mail out your tax deductible receipt. Save this and deduct it from your taxes at the end of the year. Any donations we receive on-line before 12:00 A.M. January 1st count for that tax year, so there's never been a better time than now to donate a car.