Walk To Grant Central New York Wishes This April
Posted in
Donate Car News
, Thursday, March 19, 2015 Last modified: Friday, March 6, 2020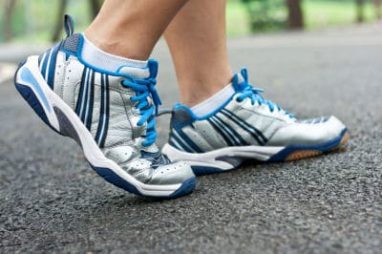 The 2015 Southern Tier 5K Walk/Run For Wishes benefiting Make-A-Wish Central New York takes place April 25 in Binghamton. Enjoy a fun-filled morning in Recreation Park as you walk or run a 5k to help wishes come true in places like Syracuse, Oswego, Ithaca, and all over central New York. Make-A-Wish Central New York has granted more than 1,500 wishes since 1985, and you can help them grant even more when you lace up your shoes this April!
Register To Walk Or Run Today
The event features an option to walk the 5k or run. If you're competitive, the run might be right for you, but if you're just there to have fun, the walk is noncompetitive. Registration for runners and walkers ages 12 and up is $25. If you register before April 14, you can also get a Walk For Wishes t-shirt. Youths under 12 can also receive a t-shirt when they raise $25 and register before April 14.
Start Your Fundraising Efforts Now
In addition to the registration fee, everyone is encouraged to raise additional funds to help grant even more wishes! You can set up your own fundraising page on the event website once you register so that friends and family can help you reach your goal. Prizes will be awarded to the top individual and team fundraisers.
Walk Day Activities
If you don't pre-register, registration on the day of the event starts at 9 a.m. at Recreation Park. Following registration, the run kicks off at 10 a.m., followed by the walk at 10:05. The top runners will receive a prize. Stick around after the race to enjoy refreshments and fun activities for the whole family!
More Ways To Help Make-A-Wish Central New York
Make-A-Wish Central New York is celebrating its 30th anniversary this year, and attending the Walk For Wishes is just one great way to show your support! If you'd like to contribute to the Walk For Wishes, you can make a general donation right now or support a walker you know by searching for their fundraising page on the event website.
Donating your airline miles to Make-A-Wish Central New York also helps more wishes come true. Approximately 75% of wishes granted through Make-A-Wish Central New York are travel-related, and every mile helps get a Wish Child and their family closer to their destination. The Wishes in Flight program accepts miles from several major airlines.
Do you have an unwanted vehicle sitting around in your garage or driveway? Turn it into wishes for central New York kids by donating it to Wheels For Wishes. Our nonprofit car donation program benefits Make-A-Wish Central New York, helping them to grant more wishes for deserving children. Plus, when you donate your car you will receive a great tax deduction as well as free pick-up for your donated car, truck, boat, RV or motorcycle. We'll even tow your vehicle if it no longer runs. Just give us a call at 1-855-278-9474 or complete our online car donation form to donate today. Whether you walk, run, or donate your car, you can make a huge difference for Make-A-Wish Central New York this spring!

Back to Blog