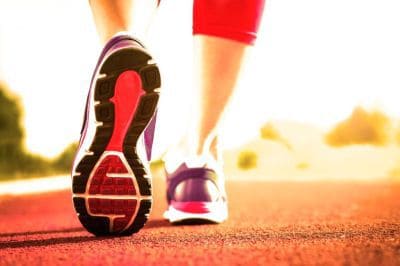 Walk For Wishes In Hudson Valley This November
Residents in the Hudson Valley area are getting ready to bundle up for their eighth annual Walk and 5k Run For Wishes at Franklin D. Roosevelt Park, 2957 Crompond Road, Yorktown Heights, N.Y. The event is being thrown to celebrate hope, strength and joy of Make-A-Wish Wish Kids, all while raising the necessary funds to grant wishes for children with critical illnesses in the Make-A-Wish Hudson Valley region.
Make-A-Wish Hudson Valley has granted the wishes of more than 2,100 children since 1986. There are an average of 160 wishes in progress at any given time for the chapter, and each wish generally costs between $7,500 and $10,000. The goal of these types of events is to raise enough money that every child's wish can be granted. The wishes provided by Make-A-Wish Hudson Valley can help a child, in one of the darkest moments of their life, to gain hope and strength.
Take Part And Help A Child's Wish Come True
You can be a part of making a child's wish come true by taking part in Walk For Wishes Hudson Valley this Nov. 3. Registration for the event will begin at 8:30 a.m. with the race starting at 10 a.m. Standard general registration costs are $25 per participant, but individuals and groups are encouraged to raise more money for Make-A-Wish. Awards will be given for most funds raised by an individual and most funds raised by a team.
The event is appropriate for any person of any size, age or running ability. Some will test the course to see how fast they can go, others will enjoy all that Franklin D. Roosevelt Park has to offer. The park is located about 40 miles from New York City and is home to Lake Mohansic and Crom Pond along with other natural wonders of the area.
Following the run/walk, there will be fun activities for all those who participated. Refreshments and entertainment will be provided beginning at noon. Run for someone you know who has been granted a wish, or just participate for the cause! Everyone is invited to attend this fun-filled morning.
Donate A Car And Help Make-A-Wish
While you're driving to the Walk For Wishes Hudson Valley event, if you begin to think you might like to be driving a new or different car, remember that Wheels For Wishes will help you get rid of your current vehicle at no cost to you. As an added bonus, your car donation can help Make-A-Wish Hudson Valley grant the wishes of children with critical illnesses 100 percent of all net proceeds from cars donated to Wheels For Wishes Hudson Valley go to Make-A-Wish Hudson Valley. That means that your car, truck, SUV, ATV, boat or motorcycle can turn from an eyesore in your driveway to a wish for a child in need.
Each donation is 100 percent tax deductible, and we will pick-up and tow your car for free. All you have to do is call 1-855-278-9474 or fill out a simple online vehicle donation form, it's as easy as that! Help Make-A-Wish Hudson Valley grant every child's wish this year by donating your car today.