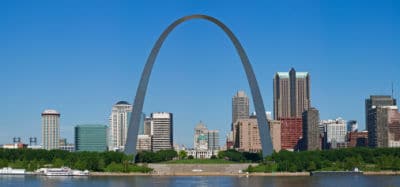 Visit These Popular Places In Missouri
Kansas City, St. Louis, Springfield and other areas of Missouri feature fun, popular places for the whole family to enjoy. In a state full of fun, history and adventure, here are three popular places to visit with your family. 
Visit The Hometown Of Mark Twain
See The Gateway Arch
Explore The City Museum
The City Museum in St. Louis, Mo. is like no other museum you have ever seen. Seriously, you have to see this family-fun place! The city museum is a monstrous metal playground, spanning inside, outside and even on the roof right in downtown St. Louis. This museum features huge winding staircases, slides, things to climb, buses in trees, hanging airplanes and practically anything else you can imagine. You and your family will get to play and explore in a playground that you have only seen in your dreams! This is no ordinary playground or museum. The unique mixture of art and fun will keep you entertained all day!
Give Back To Missouri
After experiencing some of the most popular places Missouri has to offer, consider giving back to Missouri. A fantastic way is to benefit Make-A-Wish, helping to make dreams come true for local children with critical illnesses. One of the easiest and most hassle-free ways to do so is to donate an unwanted vehicle to Wheels For Wishes.
Wheels For Wishes, a nonprofit 501(c)(3) car donation organization benefiting Make-A-Wish, makes the process easy by offering you free towing and a 100 percent tax-deductible receipt. You can give back to Missouri today by calling 1-855-278-9474 or by filling out an online donation form.