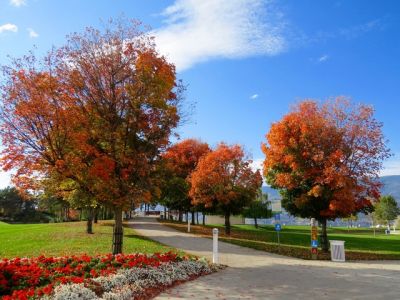 Do you have an old car sitting in your driveway that you want to get rid of but don't know how to do it? Would you like to do something to help a child with a life-threatening medical condition in the Springfield area? We can help with both. Wheels For Wishes is a vehicle donation program benefiting Make-A-Wish Missouri. Since 2010, Wheels For Wishes has been working to help grant the wishes. 
Our charity vehicle donation program helps turn cars, trucks, motorcycles, SUVs, RVs, and even boats in to wishes for children in the Springfield area and all over Missouri, such as Chesterfield, Jefferson City, Columbia and more. Car donation is a convenient alternative to selling or trading in your vehicle. Best of all, our no hassle approach takes care of all the hard work for you. Car donation is made simple when you call Wheels For Wishes!
You can donate your car today and help make it possible for children right here in Springfield to enjoy the world around them. Whether it's visiting the Dickerson Park Zoo, the Springfield Art Museum or any of the dozens of places on the National Register of Historic Places, a car donation to Wheels For Wishes can help those wishes come true.
Our Vehicle Donation Program Takes Care Of Everything And You Get A Tax Deduction:
Free pick-up and towing of all vehicles, running or not, anywhere in Missouri and northeastern Kansas, even Overland Park, Kansas.
Get the maximum possible tax deduction for your charity vehicle donation. Unlike many others we are a fully registered IRS 501(c)(3) nonprofit organization.
Our professional service makes the vehicle donation process simple and easy.
The knowledge that your vehicle will help a Springfield child.
For children, every positive experience is priceless. For many of these children, though, taking part in some of these activities is out of reach without help. That's where you come in. Your car donation enables Make-A-Wish Missouri to use the proceeds to benefit the lives of children in Springfield and make their wishes come true.
Three Easy Steps To Donate A Vehicle To Benefit Missouri Kids
Every child is important and so is every donation. We make the donation process simple by providing information on exactly how to donate a car. We provide the forms you need and we'll even pick up your vehicle, free of charge, so you don't have to worry about getting it to us. We can save you from having to worry about advertising your car and dealing with the hassle of trying to sell it. We take care of all the details for you. Your car donation also qualifies you for a sizable charitable tax deduction on your federal tax return.
If you're ready to get rid of that unwanted vehicle in your driveway and make a difference in the life of a Springfield child, then give us a call. The generosity of caring people like you makes it possible for us to do what we love to do. We can turn the donation of your rusty old car into the fulfillment of a wish for a child. What could be better than that?
We make the process as easy as possible whether donating online or by phone.
Start by giving us a call at 1-855-366-9474 or filling out our easy vehicle donation form. Our experienced vehicle donation representatives are available any time to help you with the donation process and answer any questions you might have.
Next, we'll contact you within 24 hours of the next business day to arrange for your vehicle pick up! We tow any vehicle, anywhere in Missouri or northeastern Kansas, at no cost to you.
Finally, we'll mail out your tax deductible receipt. Save this and deduct it from your taxes at the end of the year. Any donations we receive online before midnight on Dec. 31st count for that tax year, so there's never been a better time than now to donate a car.