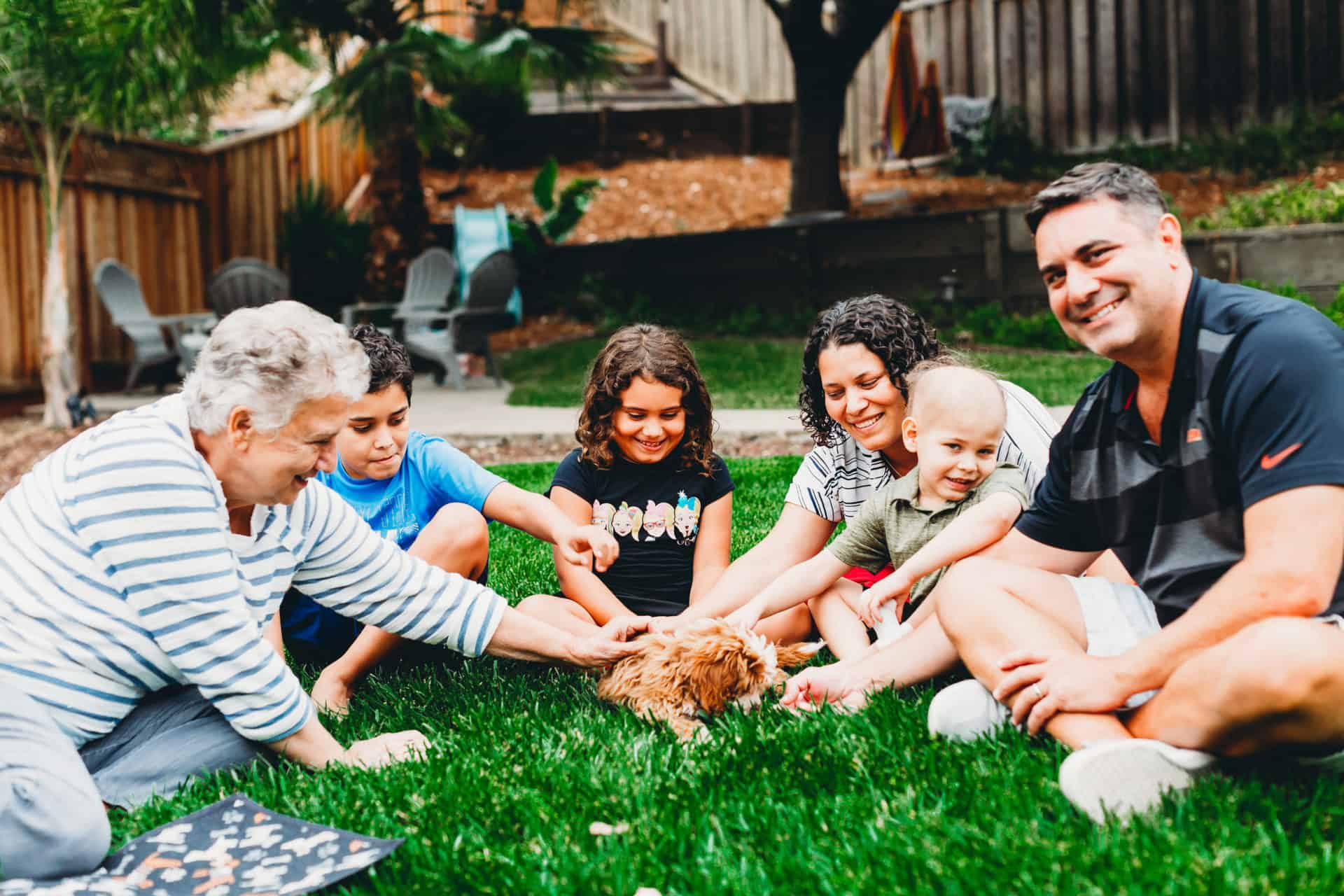 The 11 Best Apple Orchards In Northern Virginia
Northern Virginia has many fun and exciting activities but nothing beats picking apples in peak apple season! From Manassas to Richmond, here are the top 11 apple picking spots in the Northern Virginia area:
1. Stribling Orchard
Over 200 years of expertise go into this family operated orchard. With a great view of the Blue Ridge Mountains, Stribbling Orchard doesn't just offer apple picking. Stibbling also doubles as a great spot to get your beef! Stop in the bakery to grab jellies, hot sauces, local cheese, eggs, Virginia peanuts, honey, cider, and all the fruit you can eat! 
Dates Open: Late July - Early November
Contact: Call (540) 364-3040 or visit their website at Stribling Orchard.
2. Mackintosh Fruit Farm
Starting in 1988 with just apple and peach trees, Mackintosh Fruit Farm now has a variety of fruit and veggie options. Choose between picking your own or buying from the farmers market all season long. Stop in the kitchen for sandwiches, sweets, jams, and sides that will deliver a delicious time at this versatile apple picking haven.
Dates Open: May 1st - October 30th
Contact: They can be reached at (540) 955-6225 or at Mackintosh Fruit Farm.
3. Hartland Orchard
A variety of fruit from a minimalist location, "Mr.Green's farm" lets you pick and purchase a variety of fruits and veggies. Stop on in for the best White Peaches in town!
Dates Open: Open until November 3rd.
Contact: Visit Hartland Orchard or call (540) 364-2316.
4. Marker-Miller Orchards
Marker-Miller Orchards features a huge farm market with every kind of fruit and vegetable concoction you can think of. Donuts, turnovers, cookies, breads, bars, pies, and cakes are made daily! From apples to peaches to plums, this place is guaranteed to be stocked up with everything you'll need! Plenty of family fun can be seen on the playground, the cow train, and the spacious picnic areas.
Dates Open: Early July - Late October
Contact: You can find them at Marker-Miller Orchards or call here (540) 662-1391.
5. Hollin Farms
Fruits, vegetables, and beef, a pretty straightforward place in the heart of Delaplane, Virginia. Swing by to pick your own fruit or buy some natural beef and vegetables!
Dates Open: Early May - Late October
Contact: You can find Hollin Farms at their website or call them here at (540) 623-8854.
6. Great Country Farms
An enormous cow marks the Great Country Farms entrance to a land filled with apples, vegetables, and fresh baked goods. Host your wedding here, take the kids on a school field trip, or have a barnyard bash in this one of a kind Virginia farm. From Easter eggs to Pumpkin celebrations, there are events all year round for the entire family!
Dates Open: Late March - Early November
Contact: Great Country Farms has a website and you can also call (540) 554-2073
7. Rinker Orchards
For a light day trip, consider Rinker Orchards. A wide variety of apples to choose from, a specialty cider, and a down to earth attitude are all you need at Rinker Orchards. If you are looking for a quiet orchard to pick apples with your family, this is your orchard!
Dates Open: Not Specified.
Contact: Visit Rinker Orchards website or give them a call here at (540) 554-2073.
8. Wegmeyer Farms
Specializing in strawberries and pumpkins, this farm adds a fun experience to picking your own vegetables! No apples at Wegmeyer Farms but the strawberries are definitely a similar fruit picking experience.
Dates Open: May - September
Contact: (540) 751-1782 or visit them at Wegmeyer Farms.
9. Green Truck Farm
Sharing a location with Hartland Orchard enjoy picking all of your own produce right off the vine! With so much fresh produce to choose from, there is a guaranteed great time.
Dates Open: May - October
Contact: Green Truck Farm has a website here or give them a call at (540) 316-7715.
10. Potomac Vegetable Farms
The only certified organic farm on this list! Potomac Vegetable Farms grows Ecoganic crops that are organic and eco-friendly. Come to an educational event for women farmers, cook farm to table meals, and get in touch with your community! This sustainable farm is well worth a visit.
Dates Open: All year.
Contact: Visit Potomac Vegetable Farms at their website or call at (703) 759-2119.
11. Yankey Farms
Last but not least, Yankey Farms is a great place for strawberries and pumpkins. Typically open from dawn until dusk, there is a variety of produce, beef and events going on from early May to Late October. Bring the family and have some fun at this quaint farm tucked away in Northern Virginia.
Dates Open: May - October
Contact: Visit Yankey Farms at their site or call ahead here at (703) 618-3782.