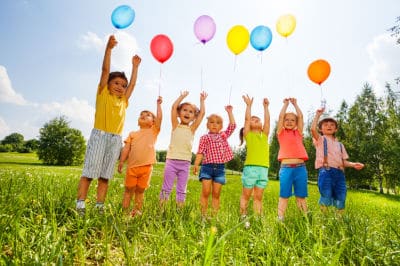 Positive News To Brighten Your Summer
With all the tragic events happening across the world lately, it can help to step back and take a look at the good things that are happening too. At Wheels For Wishes, through our car donation program, we are committed to helping Make-A-Wish grant wishes for children facing critical illnesses. We also like to start off the month by sharing a few positive stories with our supporters, such as ESPN's recent My Wish series. Below, these six stories from the past month are sure to bring a little sunshine to your day. We hope you enjoy them!
The Power Of Music Helps Heal Girl Injured By Drunk Driver
In March 2013, 11-year-old Zumyah Thorpe was critically injured and lost her two younger sisters and pregnant mother in a car crash caused by a drunk driver in Bedford, Ohio. The accident caused her to have brain injuries and caused her to go blind. When she started to recover, however, her pediatric neurologist discovered that Zumyah could sing and knew every word to Bruno Mars' "Just the Way You Are." This was amazing progress in her healing, and her doctors say that knowing all the words to the song has helped her recover. Zumyah's story inspired Bruno Mars, and at a concert earlier this summer Mars invited Zumyah on stage where he sang "Just the Way You Are" to her. You can read more about Zumyah's story here.
Make-A-Wish Kid Dominic Uses Wish To Bring Joy To Others
When Make-A-Wish asked 4-year-old Dominic what his one true wish was, he chose to buy toys for patients at the Children's Hospital of Pittsburgh. He remembered the treasure chest in the children's oncology unit from when he was there for treatment, and thinking of how much joy he got from visiting the treasure chest, he wanted to share that joy with kids like him. Back in June, Dominic went on a shopping spree and stocked up on fun toys, then brought them back to the hospital and filled the chest. Dominic says this was his wish "Because I want to see the kids happy." Read more about Dominic's wish and see pictures here.
74-Year-Old Overcomes Stutter And Sings Sinatra
Frank Dmitri, a former bartender, has always loved singing and spent much of his life working up the courage to share his passion on stage. He did just that on America's Got Talent, where he captivated the judges and the audience with his performance of Frank Sinatra's "I've Got the World on a String." You'd never know he was once shy with how confidently he sings on stage. Frank shows everyone that it's never too late to pursue your passion. Read more about Frank here.
Amelia Rose Earhart Circumnavigates The World
In honor of the woman she was named after, Amelia Rose Earhart recently completed a journey around the world in a single-engine plane. Although she isn't related to Amelia Mary Earhart, she has always felt connected to the woman she was named after. That's part of what inspired her to go to flight school and earn her pilot's license. Now she has completed the journey around the world and hopes to inspire other girls to become pilots too. With her nonprofit Fly With Amelia, Earhart sends girls ages 16- to 18-years-old to flight school so that they can pursue their dreams of flying too. Read all about Amelia Rose Earhart's inspiring journey here.
Restaurant Owner Pays Employees Out Of Pocket
After he learned that the Culver's store he owns in Platteville, Wis., burned down, Bruce Kroll didn't think twice about helping out his employees who had just lost their jobs. Insurance covered the employees' salaries for 60 days, but after that they would have had no income during the six-month re-build of the store. Instead of losing his employees because of the fire too, he paid their salaries out of pocket for four months and invited them to pay it forward by volunteering around town. Kroll explained his decision by saying, "It is the people and not the building and we didn't lose the people and so why should we allow the fire to cause that to happen?" Read the whole story here.
Make-A-Wish Grants Boy's Wish To Star As Godzilla
Wish Kid Maddex from Chicago wanted nothing more than to be in his own Godzilla movie. Since he was 18 months old, Maddex has been watching Godzilla movies, so when Make-A-Wish Illinois asked him what his one true wish was, he wanted to be the monster in his own movie. With the help of Make-A-Wish, the film crew they hired, and the help of the community, Maddex's wish is coming true. The movie, which will be called "Madzilla" is sure to be a big hit, filled with action scenes and excitement. Read all about Maddex's Godzilla wish and see pictures here.
Help Put A Smile On Someone's Face Today
Positive news stories remind us of the communities that come together to help one another and the people whose actions inspire healing, self-confidence and adventure. We hope that these stories have given you something to smile about. When you donate a car you can be part of the reason that a child in your community smiles today. Because our car donation program benefits Make-A-Wish, your donated vehicle will go towards the wish of a child in your community, where it will help grant wishes for children like Maddox and Dominic. A granted wish provides hope, strength and joy to a child during a difficult time in their life.
Donate a vehicle today by calling 1-855-278-9474 or filling out a donation form online. Donating only takes a moment of your time, but will help a child in your community create positive memories that last a lifetime!